Drone deployed to hunt fleeing youth who 'shouldn't have been out' in Lincoln
Numerous police resources were used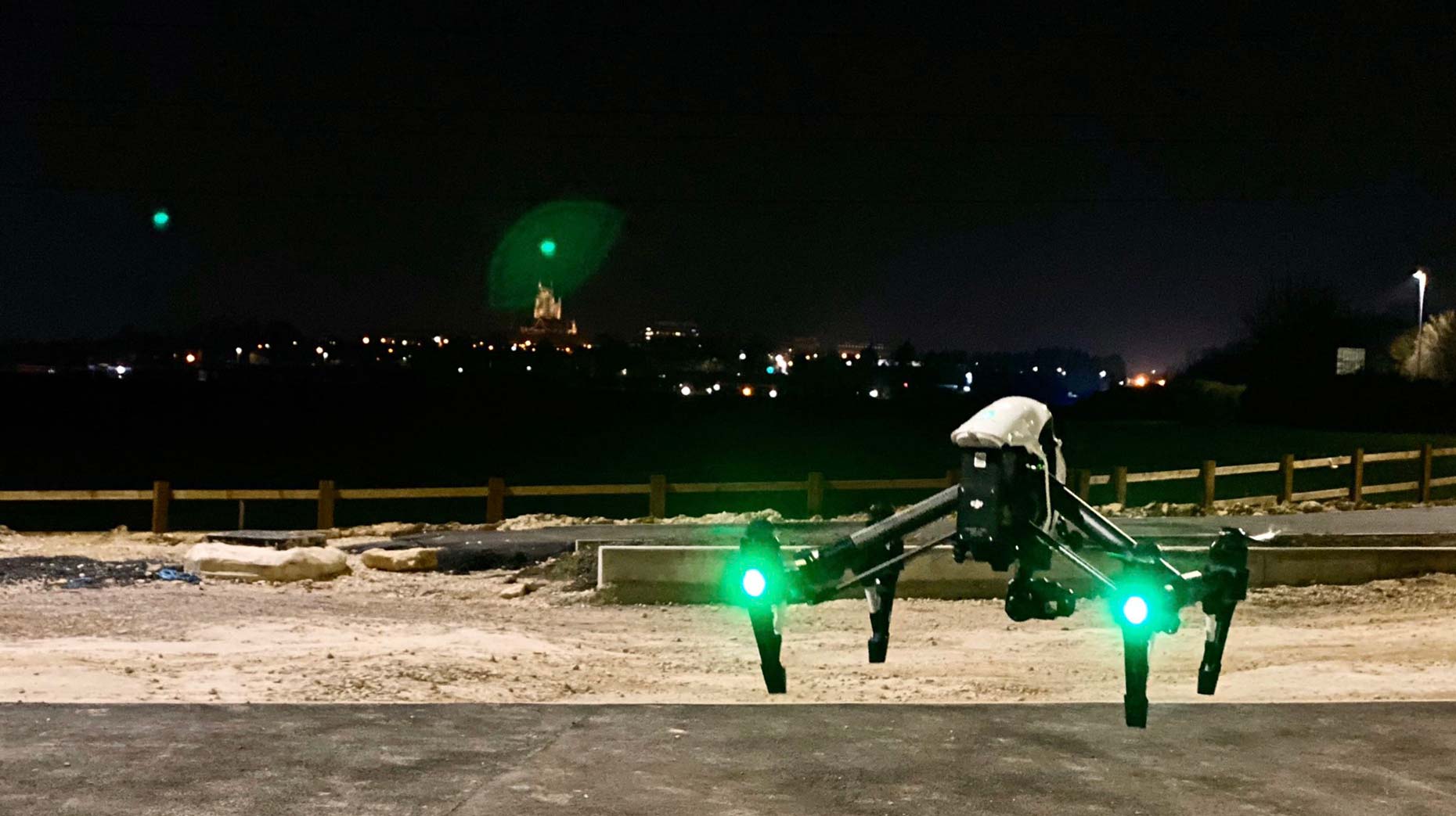 A young male who abandoned his moped and ran from police, sparking a multi-resource hunt, explained he 'shouldn't have been out' when he was found safe at home.
Lincolnshire Police's drone unit was deployed near to the Lincoln Eastern Bypass site on Thursday evening, along with the force's dog section, to search for the 16-year-old male. Police said the teen on a moped had been seen acting suspiciously near the bypass.
He was later found safe at home saying he ran because he shouldn't have been there.
A spokesperson for Lincolnshire Police said: "As officers approached he dropped the moped and fled the scene. He was later located by our officers and issued a section 59 warning." A section 59 allows police to give drivers a warning if they are reported to have used their vehicle in a manner which causes "alarm, distress or annoyance".
The drone unit posted on Twitter that the incident took up the time of numerous resources that could have been deployed elsewhere.
Team members are urging people to stick to government advice during the coronavirus outbreak, but also to think before reacting on seeing police, who are there to keep people safe.
Meanwhile, Boston Police said on Friday that it was great to 'see the folk of Old Leake taking social distancing seriously', whilst the force was out on foot patrol.
Police also praised the steps taken by Lincolnshire Co-op to keep those shopping for essentials safe.
However, not everyone in the Boston area has been observing social distancing this week as police were previously forced to move some youths on.