Homeless charity takes a hit from Cleethorpes roadworks
The charity has now said that the drop in sales means that they have less income to support homeless and vulnerable people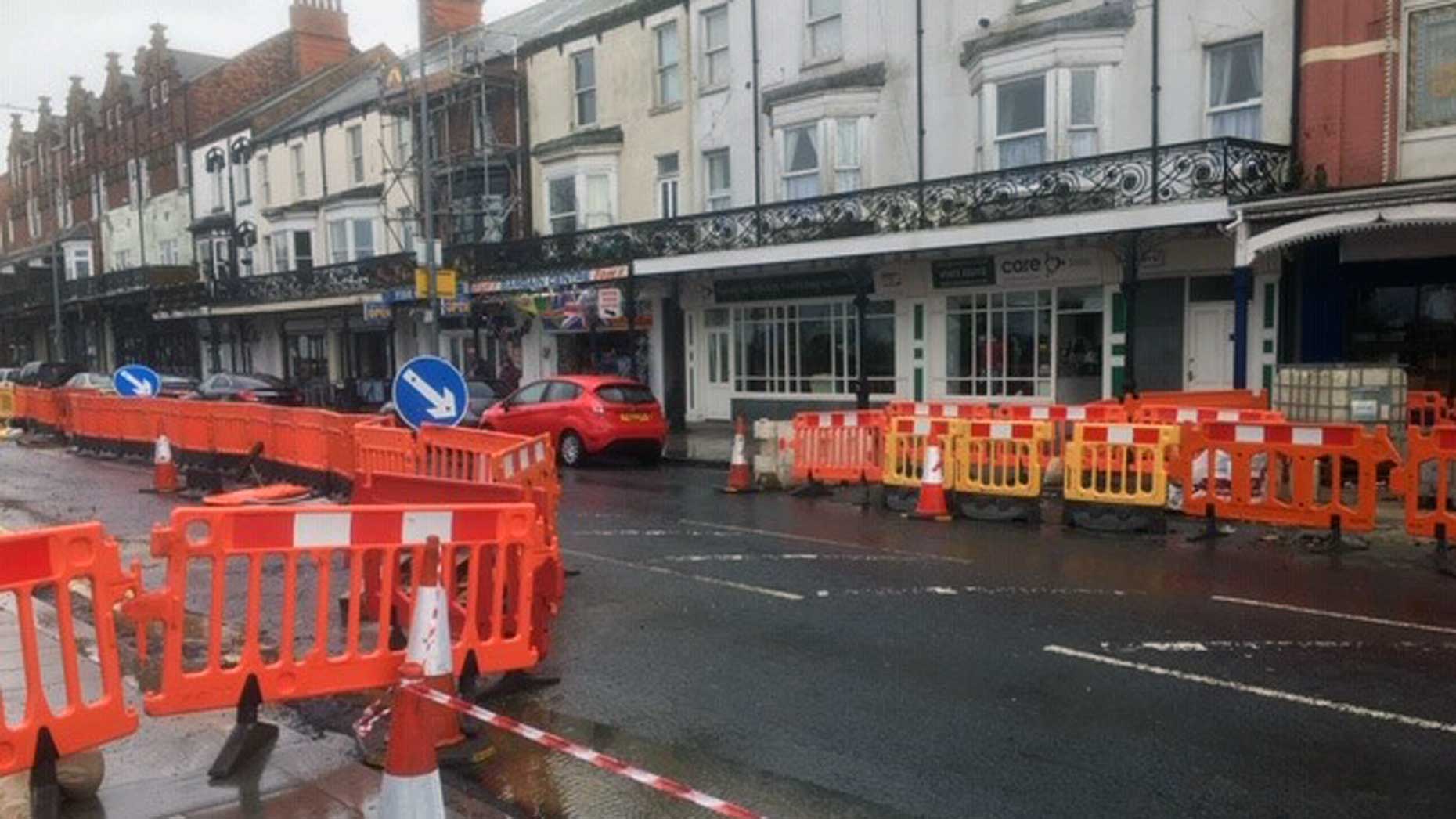 A charity that supports homeless and vulnerable people is furious with major roadworks outside its shop in Cleethorpes.
Care's charity shop on Alexandra Road even closed early on Saturday, which is supposed to be the busiest trading day of the week, due to dwindling sales.
The charity has now said that the drop in trade means that they have less income to support homeless and vulnerable people.
Stephen Durkin, the general manager at the shop, said: "Only the local council who dream up such schemes remain imperiously untouched by their decisions."
When compared to the same time last year, the shop saw a 20% drop in sales and believes that it will only get worse as Spring and Summer approaches.
It is not only sales that are down at the shop, but Mr Durkin says that donations into the shop are also being affected.
"As a charity shop we totally rely on the goodwill and generosity of the general public, but at this time people are not able to get anywhere near the shop to drop off their donations to us.
"They cannot even get near the rear of the premises due to the mayhem of drivers trying to find an alternative to park their cars nearby."
Any donations can still be dropped off at the Care offices in Hainton Avenue in Grimsby and they also have a shop van that collects items.
People who want more information about dropping off donations can telephone the shop on 01472 232312 or the office on 01472 232310.
North East Lincolnshire Council said that it has offered business support for traders and said that it would be short term pain.
Councillor John Fenty, Cabinet member for regeneration, said: "We are in the middle of a huge £7.2m regeneration programme in the resort and the current highways works on Alexandra Road are due to be completed by Easter.
"We have been incredibly successful in bringing fresh public money into the region to facilitate large infrastructure projects that will see considerable grown, leading to good and well paid jobs.
"We've previously offered 1:1 business support for any traders in the resort affected by the works through e-Factor, and we continue to push the retail and service businesses in the resort through our social media channels. We've also been working with traders in the resort to design a business retail event which will be happening in March.
"But whilst we do these works, there is short term pain on the highway network. We continue to ask for traders' patience and understanding in the meantime."