March 27, 2020 5.19 pm
This story is over 44 months old
Jobs at risk as Carluccio's lines up administrator
Staff received a letter this week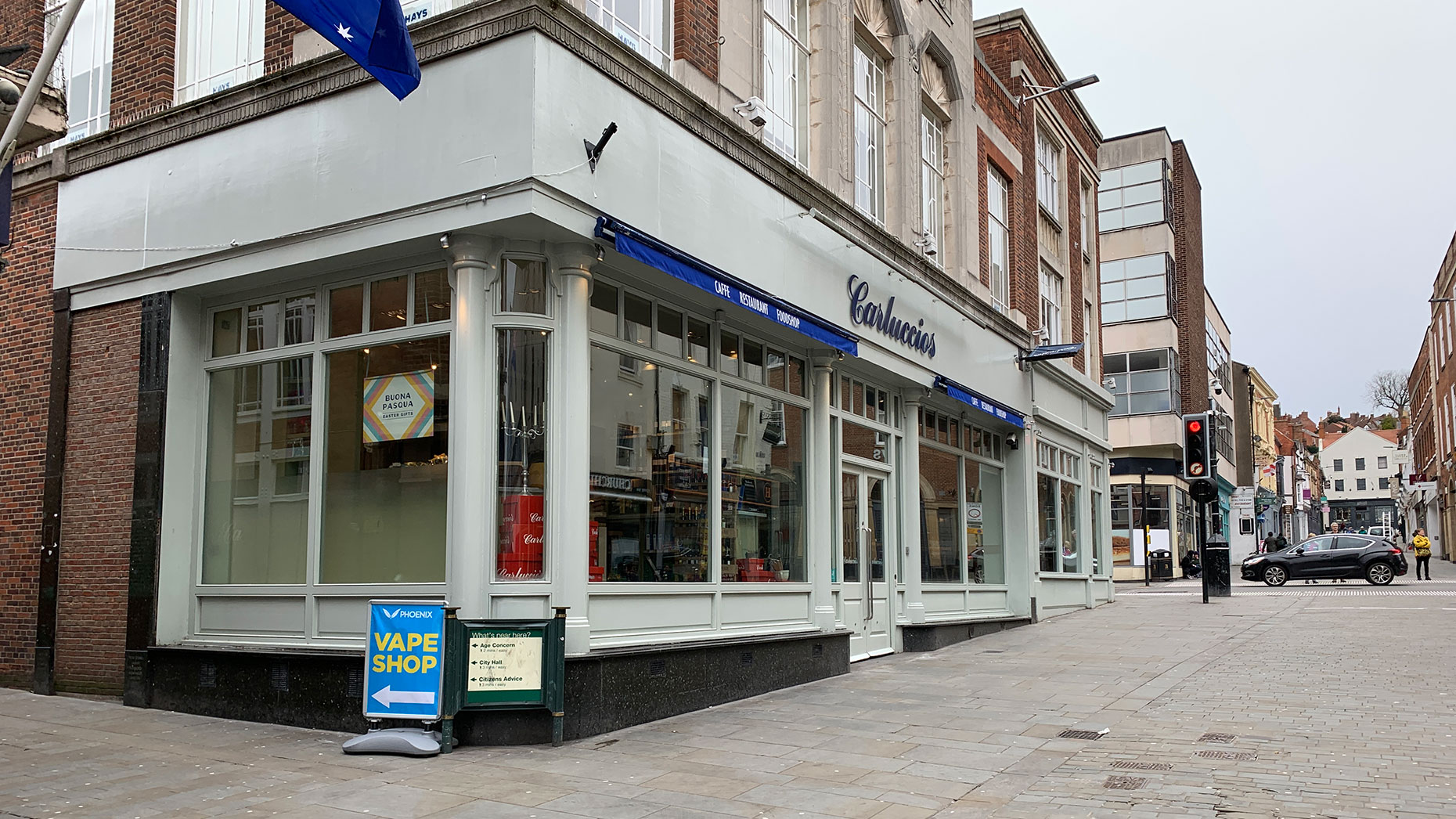 The future of restaurant chain Carluccio's is uncertain and it is understood that administrators will be appointed in the near future, putting thousands of jobs at risk.
According to Sky News, the casual dining chain is on the brink of calling in administrators after being forced to close its restaurants amid the coronavirus pandemic.
Carluccio's branch on Lincoln High Street posted on Facebook on March 20 saying it was closed and would be back open as normal as soon as it could.
However, Carluccio's is understood to be lining up FRP Advisory to handle an insolvency process that would threaten more than 2,000 jobs.
The Lincolnite contacted Carluccio's and FRP Advisory for a response.
An employee, who wished to remain anonymous, told The Lincolnite they were facing the difficulty of affording to pay bills after suddenly being told their wage would be cut in half.
In a letter sent to all employees, seen by The Lincolnite, the High Street chain states that it was forced to close all of its restaurants by the coronavirus crisis, and it has put the company into a "mothballed state".
The email said that the closures, as well as a rapid decline in sales, has exhausted the company's cash resources and it has been struggling to make the payroll payment this month.
Chief executive Mark Jones said: "The entire restaurant sector is facing unprecedented challenges and Carluccio's is no exception.
"These are difficult and very challenging times for our team, but we are doing absolutely everything we can and the Carluccio's board is in constant talks with its stakeholders to determine a way forward."