March 11, 2020 1.08 pm
This story is over 21 months old
Lincoln Co-op stores begin rationing amid stockpiling frenzy
Other supermarkets have also been rationing supplies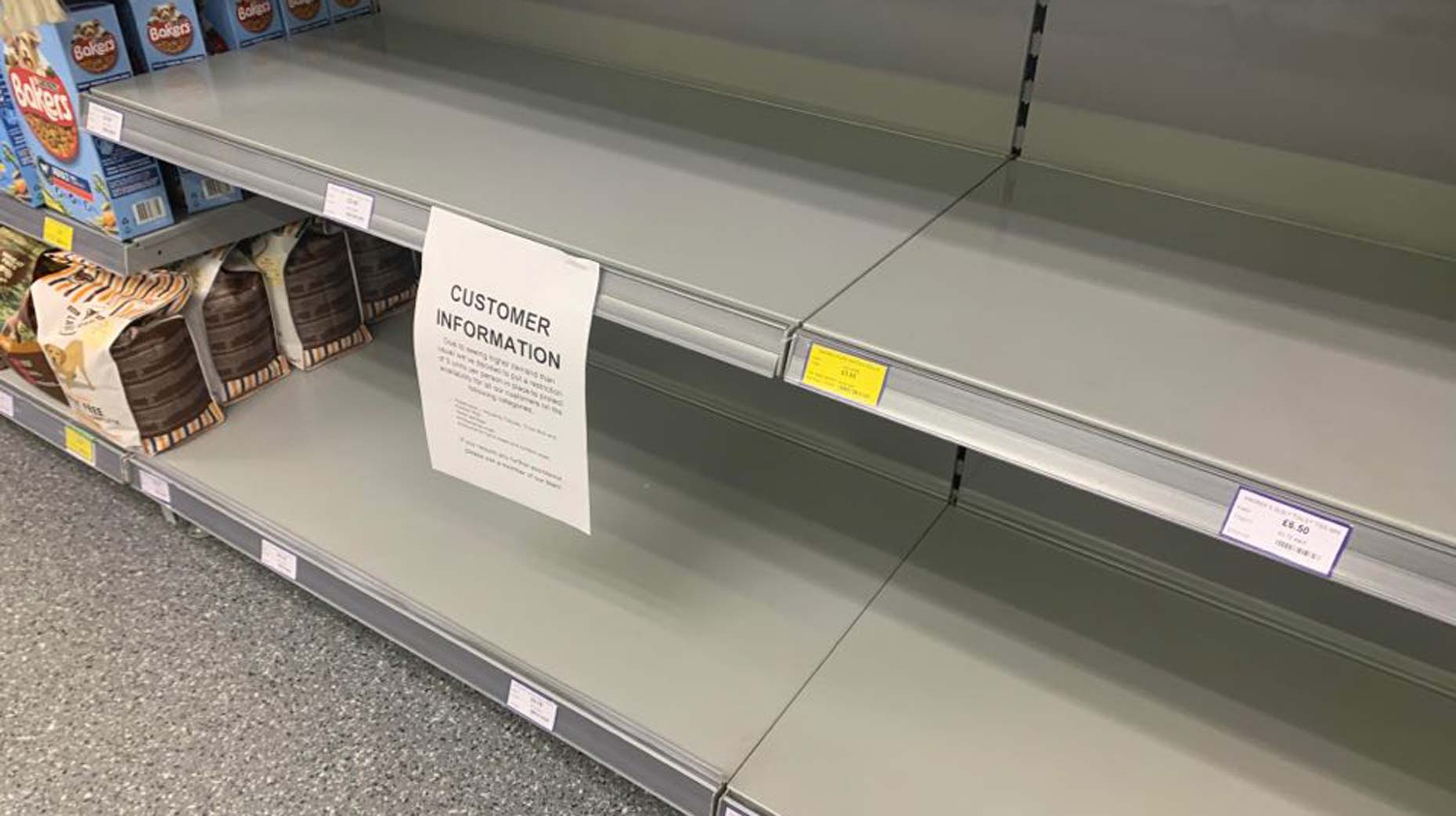 Co-op and Lincolnshire Co-op stores have begun rationing products as people continue to stockpile over fears of coronavirus spreading.
Supermarkets in Lincolnshire started rationing supplies and shoppers have been seen stocking up with large amounts of items including toilet roll, hand sanitiser and other essentials.
All Lincolnshire Co-op food stores now have restrictions in place. They are currently restricting the purchase of certain products to three items per person.
The products with restrictions are tissues, toilet roll, kitchen roll, hand sanitiser, antibacterial soap, antibacterial handwash and surface wipes.
A spokesperson for Lincolnshire Co-op said: "We're following the lead of our buying group and introducing restrictions on certain products.
"This will ensure we can continue to supply these products to as many of our customers as possible. We'd also ask people to be responsible and consider others while shopping."
Toilet roll is now back on the shelves at the Co-op food store on the new build Manor Farm development on Severus Crescent in North Hykeham, but with restrictions in place, according to a local resident.
The Lincolnite contacted the Co-op for more information about exactly what products are limited and which stores are affected.
The government previously advised people not to panic buy, as supplies of food and essentials would be maintained in supermarkets, but it appears it fell on deaf ears.
Empty shelves have recently been seen at local stores in Lincoln and the surrounding areas, including Waitrose, ASDA, Morrisons and Co-op.
The following restrictions have been in place:
Tesco has been limiting shoppers to buying

 no more than five of certain goods, including antibacterial gels, wipes and sprays, dry pasta, UHT milk and some tinned vegetables. The rules apply in stores and online

Waitrose has introduced a temporary cap on some items on its website, including some anti-bacterial soaps and wipes. Some individual stores may have introduced their own restrictions with branch managers making a judgement at a localised level

High Street chemist Boots has restricted sales of hand sanitisers to two per person
https://twitter.com/coombes_angie/status/1237650239663865857
According to the latest national figures, as of 9am on March 10, 26,261 people have been tested in the UK, of whom 25,888 were confirmed negative and 373 positive. Six patients who tested positive for the virus have died.
There are two known cases in the Greater Lincolnshire area.