Lincoln Dragon Boat Race returns to Brayford Pool this summer
There's still time for teams to sign up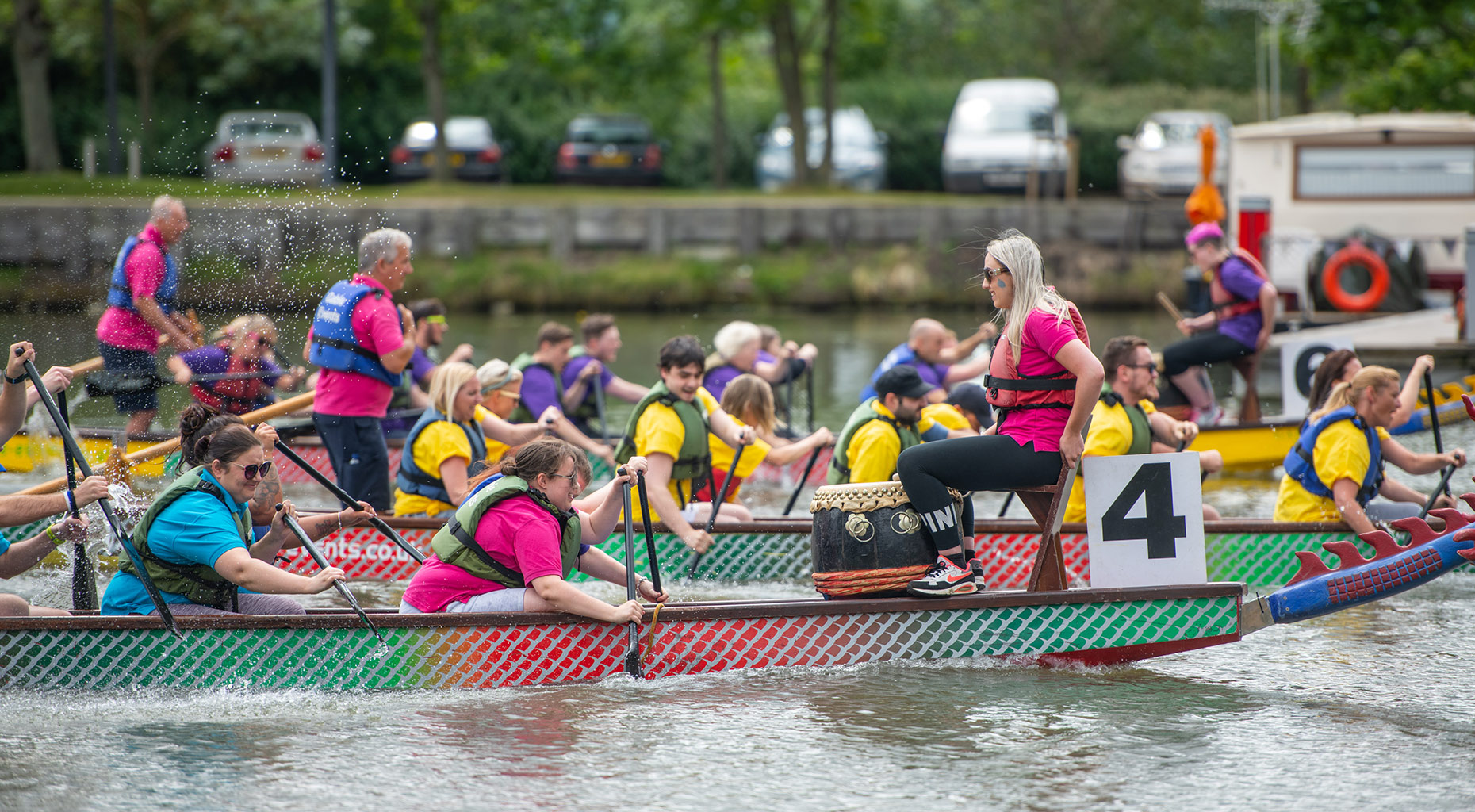 The Lincoln Dragon Boat Race will return to the Brayford for a fifth year this summer to raise funds for two local charities.
The first event held in 2016 was the first boat race the Brayford Waterfront had hosted for many years. The ancient Chinese tradition dragon boat race event, which is organised by local solicitors Ringrose Law, will take place on Sunday, July 19.
This year's event will raise money for St Barnabas Hospice, which supports over 10,500 people across Lincolnshire affected by a life-limiting or terminal condition, and Sophie's Journey, which provides free holidays for children and their families living in the county.
Over 10 teams have already signed up for the event, including past winners Belton Construction, Brewin Dolphin, Daniel Charles, Lincolnshire Co-operative and some new teams such as Hairdressing Supplies Ltd.
Organiser of the event Alex Bennett is looking for more teams to sign up for 2020 – click here for more information or to enter a team. Team entry starts at £600.
Alex said: "The event is a fantastic day for local businesses to get involved! We have several teams who have taken part every year and absolutely love it. It is a great spectacle on the Brayford and most importantly helps raise money for local charities.
"The Lincoln Dragon Boat Race promises to be a great day out for local teams competing, families and friends. So whether you are a willing spectator ready to cheer everyone on or a champion oarsman in the making – you need to be there!"
Belton Construction, who have been crowned as champions for the past two years, added: "The Lincoln Dragon Boat Race is a fantastic day for the whole company to get involved with, great fun and all for worthy causes. We can't wait to return and battle for our title this year."
The fourth annual event in July 2019 raised £10,000 for the Lincolnshire & Nottinghamshire Air Ambulance and Nomad, which is part of YMCA Lincolnshire.