Lincolnshire supermarkets braced for lockdown shoppers
Tips to shop efficiently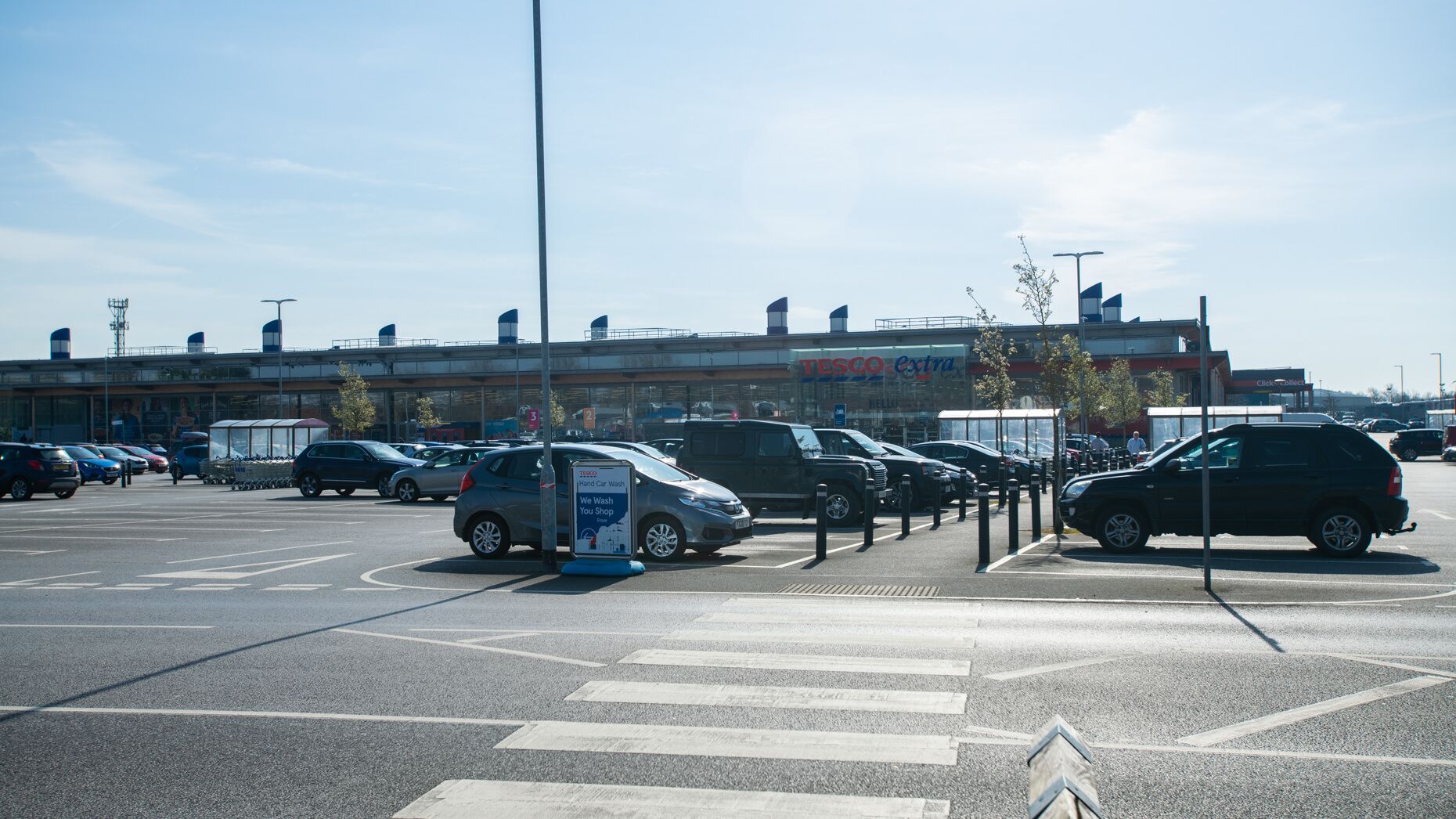 Supermarkets across Lincolnshire are getting ready for lockdown shoppers with measures and restrictions in place, including product limits and the recruitment of additional staff.
Prime Minister Boris Johnson urged people to stay at home during his press conference on Monday evening, with a few exceptions. This included shopping for basic necessities, for example food and medicine, which must be as infrequent as possible.
Restrictions on certain products are in place across all supermarkets after people stockpiled items including toilet roll and hand sanitiser.
Here is a summary of the latest measures from each of the main supermarket, with full information available on their websites:
Sainsbury's
Operating an expanded 'click and collect' service and increasing the number of collection sites across the country
Closed its cafes, meat, fish and pizza counters in supermarkets to free up warehouse and lorry capacity for products customers really need
Limits imposed on a number of products. Customers will be able to buy a maximum of three of any grocery product and two on the most popular items, including toilet paper, soap and UHT milk
From 8am-9am every Monday, Wednesday and Friday reserved for elderly customers
From 7.30am-8am Monday to Saturday reserved for NHS and social care workers
Shopworkers' trade Union Usdaw has been briefed that Argos staff are to be redeployed into Sainsbury's stores to help meet the overwhelming demand
Sainsbury's also said all colleagues who are unwell or self-isolating will receive full pay for 14 days. Elderly and vulnerable colleagues asked by government to self-isolate will receive full pay for 12 weeks
Asda
Store opening hours temporarily reduced – click here for the latest information for your local stores
Customers will only be able to buy up to three of any products across all food items, toiletries and cleaning products
Prioritising NHS workers in larger stores every Monday, Wednesday and Friday from 8am-9am
Additional cleaning materials put in stores and cleaners refocussed with a more frequent schedule in high traffic areas
Asda temporarily closed non-essential services such as rotisserie and pizza counters
Colleagues will receive full pay if they need to isolate due to coronavirus. If colleagues have been identified as being part of a vulnerable group and need to self-isolate they will receive full pay for the full 12 weeks
Tesco
Introduced a store-wide restriction of only three items per customer on every product line, and is removing multi-buy promotions
All meat, fish, deli counters and salad bars have been closed
Trading hours have changed with all stores closing at 10pm
One hour every Monday, Wednesday and Friday between 9am-10am prioritised for vulnerable and elderly customers (except in the Express stores)
A special hour has been introduced for NHS staff, who can go to the large stores one hour before the usual opening time every Sunday
Some distancing measures will be in place at the checkout and it is advised to pay by card
Tesco is bringing in up to 20,000 new colleagues to work in its stores for at least the next 12 weeks
Morrisons
Increasing the amount of food it makes in its British manufacturing sites to meet customers' needs
Increased stock being sent to stores from its warehouses
Extended its home delivery service. It includes launching a new range of simple-to-order food parcels with options for vegetarians, and more delivery slots
Morrisons has also introduced temporary purchase limits on products where there is high demand
Cleaning in stores has been increased throughout the day to ensure high standards of food safety and store cleanliness are maintained
Moved to immediate payments for its smaller suppliers to help them during the coronavirus pandemic. It is also temporarily re-classifying a smaller supplier from those with £100,000 of business-a-year with the company to those with £1 million of business
A colleague hardship fund has been created for colleagues in financial difficulty as a result of the coronavirus outbreak – click here for more information including about sick pay
In addition to around 2,500 pickers and drivers to expand home delivery, Morrisons will be recruiting around 1,000 people to work in the company's distribution centres
Waitrose
Open as usual with the exception of some in John Lewis stores
The first opening hour in its supermarkets will be dedicated to elderly and vulnerable shoppers, as well as those who look after them
Setting aside a proportion of hard-to-find and essential products exclusively for NHS staff on production of an NHS card. The stores will also give NHS staff priority checkout service
Waitrose has a message on its website saying it is not able to offer home delivery and Click & Collect slots at the moment
Customers will be able to buy three of any specific grocery item and a maximum of any two packets of toilet roll
Exclusions to this include fresh fruit and vegetables, as well as Easter confectionary, beers, wines, ciders and spirits
Temporarily suspended some hospitality services – self-serve coffee machines, cafes, cookery schools, bakery grazing areas, wine bars, rotisserie, hot food to go and made in branch baguettes, and wine tasting at home packages
Waitrose has put together a list of coronavirus-related FAQs here
Co-op
Co-op has created 5,000 store-based roles to provide temporary employment for hospitality workers who have lost their jobs and to increase support for local communities
All stores have a dedicated shopping hour for those at higher risk and those who care for them. It is advised to check with your local store for details
Limits are in place on selected products to two per person
Lincolnshire Co-op
Redeployed colleagues into its front-line services and launched a recruitment drive for new customer service assistants and delivery drivers
Getting in extra stock to help with demand
Enforcing restriction of two units on all products
Opening hours will change temporarily with earlier closure times in all food stores. The majority of food stores will be open from 7am-8pm Monday to Saturday. On Sundays, the larger stores will continue to be open from 10am-4pm and smaller stores from 7am-8pm
Click here for further information about the impact on its pharmacies and other services
Aldi
Customers limited to buying four items of any one product during each visit.

Increased orders from its suppliers and warehouses
Daily opening hours have reduced and stores will close at 8pm every day. Sunday opening hours will remain unchanged as 10am-4pm, except in Scotland where they will close at 6pm
Clear screens have been installed at checkouts in the UK to protect colleagues and customers. They are being rolled out this week at more than 7,000 till points
Advising its colleagues and customers to observe social distancing
Launched a recruitment drive to hire 9,000 new workers
Providing support to current business partners, including hiring 30 employees who faced being laid off at Hampton Manor close to the head office
Lidl
Stores are still open, but it is advised to check the store finder in case your local outlet's hours have changed
Cough and sneeze proof screens have been installed at checkouts
Product quantity limitations are in place on a select few product lines