Man hospitalised with serious head injury after Skegness coastguard rescue
Other coastguard teams and the emergency services also attended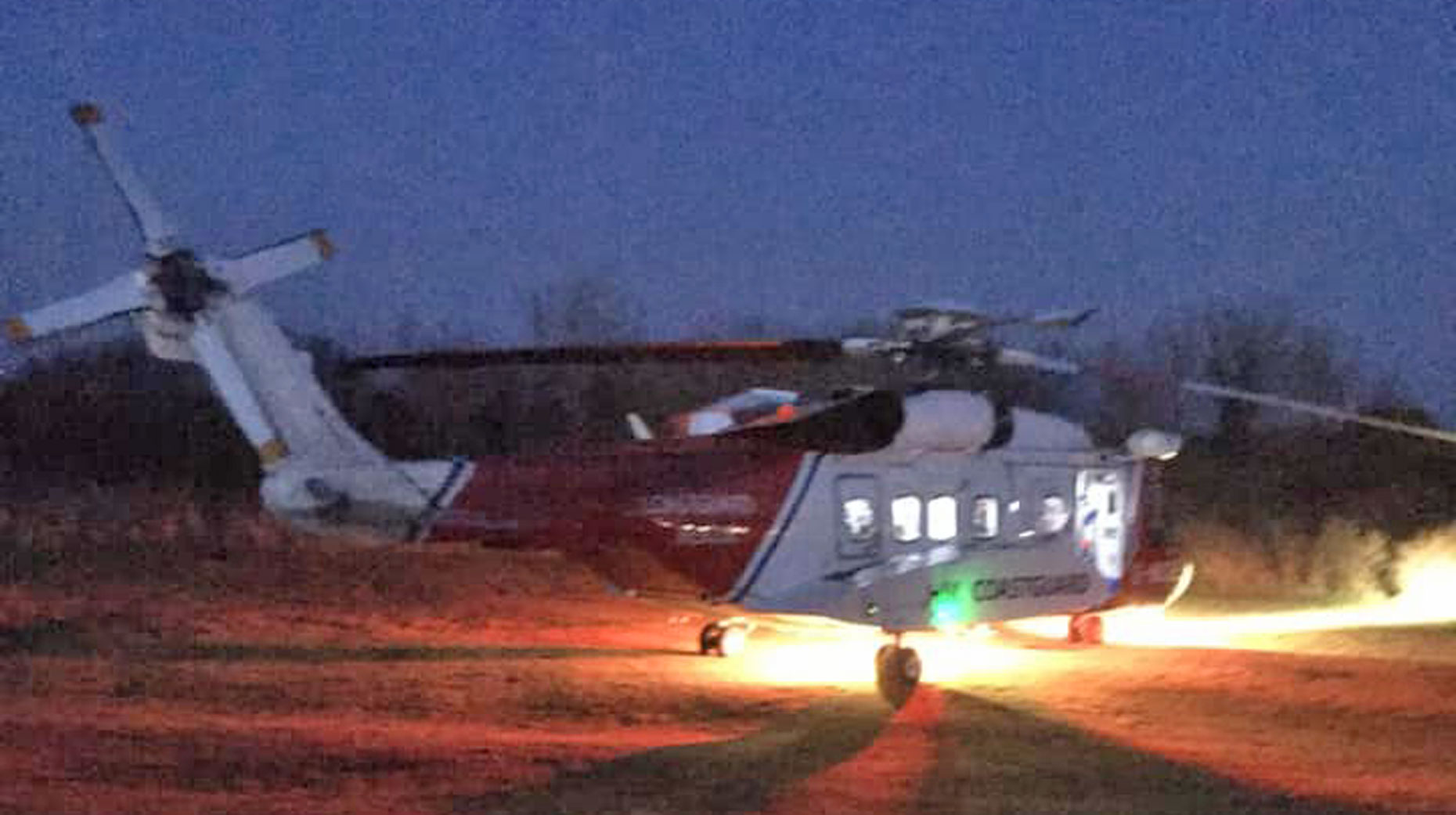 An 18-year-old man was airlifted to hospital with a serious head injury after emergency services and coastguard teams attended an incident in Skegness on Thursday evening.
Emergency volunteers are asking people to avoid the beach and prevent emergency callouts after the man fell and hit his head.
An eyewitness passing the scene told Lincolnshire Reporter that both the air ambulance and air sea rescue landed near the North Shore golf course and a road block was put in place.
Mablethorpe Coastguard were paged by Humber Coastguard at 5.30pm to assist H.M Coastguard Skegness, Lincolnshire Fire & Rescue and the East Midlands Ambulance Service (EMAS) at the scene.
When H.M Coastguard Skegness arrived, the man had been brought off the beach and was being assessed by the ambulance and air ambulance (Hellimed 29) crews. Two members of the Skegness crew set up a landing site for the Coastguard Rescue helicopter 912.
Due to the severity of the head injury, it was 40 minutes before the Skegness team could assist him onto a stretcher to be moved into a helicopter. He was airlifted to Queen's Medical Centre in Nottingham.
A spokesperson for EMAS said: "We received a call at 4.35pm on March 26 to North Shore Road in Skegness. The caller reported a medical emergency.
"We sent two paramedics in fast response cars, a double crewed ambulance and two air ambulances. One patient was taken to Queen's Medical Centre in Nottingham via air ambulance."
A spokesperson for the Lincs & Notts Air Ambulance added: "The Lincs & Notts Air Ambulance were called to reports of a fall near Skegness. Our Ambucopter and crew arrived on scene in just 17 minutes, a journey that by land could have taken over an hour.
"Our clinicians treated a patient on scene, whilst our helicopter and pilots returned to base due to shift rotations. Once their condition was stabilised, the patient and our clinicians were airlifted to Queen's Medical Centre by Search & Rescue.
"During this difficult time, our Ambucopter and crew continue to respond to emergencies. Our life-saving work can only continue with thanks to the generosity of local people who continue to support our charity."
The coastguard teams stood down from the incident at around 7.50pm, but there was no update on the man's condition by the time of publication.
Tom Birchall, Senior Coastal Operations Officer (Lincolnshire), told Lincolnshire Reporter: "The team and all the agencies that worked together are doing a great job at what is a difficult time."
The teams are still responding to emergencies during the coronavirus pandemic, but are advising people to avoid the beaches where possible.
Pete Mizen, assistant director for HM Coastguard, said: "The rules are very simple and can be found on the government website. Stay at home.
"The risk of spreading coronavirus is huge and while you might be okay, the person you give it to may not. And if you get into trouble and have to call 999 and ask for the Coastguard, you're then putting frontline emergency responders at risk of COVID-19 too.
"At this time of the year the beaches aren't lifeguarded which is a double risk to you and our emergency responders. Help us to help you. Stay at home."