March 3, 2020 10.48 am
This story is over 21 months old
See the new mouthwatering delights at Lincoln health cafe
Take a look at the yummy photo gallery inside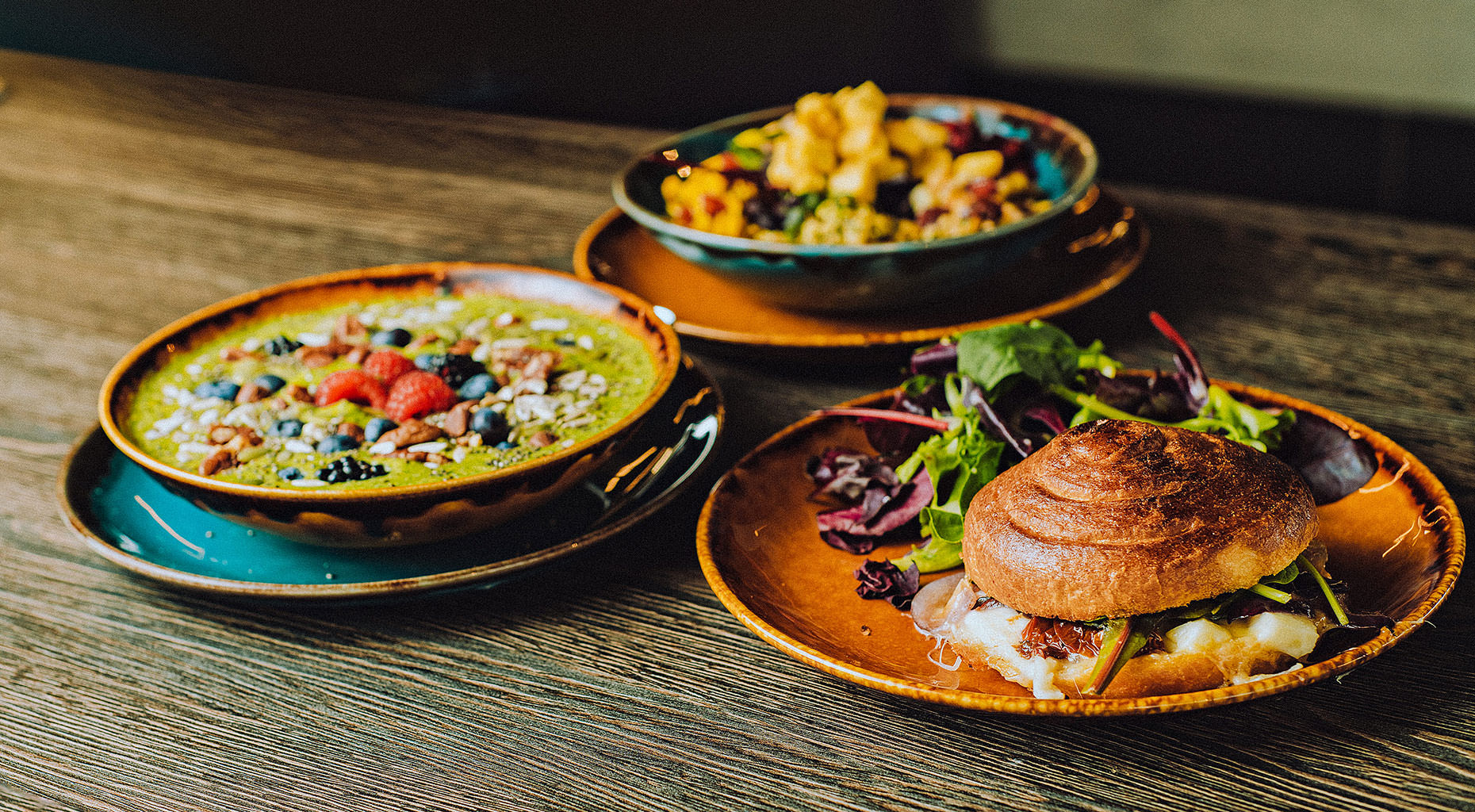 Colourful Buddha Bowls and filled sweet jacket potatoes were among the delicious healthy items launched on the new menu at a cosy hidden cafe on the University of Lincoln campus.
Lincoln Pier Cafe, which is located in the Minerva Building on Brayford Wharf South, first opened in September 2019 and is the newest of the university's 13 food outlets on campus.
On March 2, it launched what it describes as a healthy, unique, sustainable and homemade menu.
The menu includes crolls (a croissant/brioche crossover) at £2.85, sweet jacket potato with various fillings priced at £3.95, and Buddha Bowls with different protein, pasta and salad options priced at £3.50 (+£2 to add certain toppings).
It also offers hot breads, smoothie and yoghurt bowls, as well as vegetarian, vegan and gluten free options.
For all those with a sweet tooth there are also chocolate flapjacks, muffins, scones and more.
Most of the food has been locally sourced and all of the cakes are homemade. The menu will adapt seasonally with daily specials to be added in the future.
The cafe also has a wide drink selection including its own bespoke 94 degrees coffee using only sustainably-sourced, traceable, high quality beans.
Nitro Coffee and Cold Brew are among the other drink options. The cafe is also hoping to have an alcohol licence in the future.
Lincoln has also become the first university to stock Aqua Spritz's non-alcoholic beverage.
It isn't just for students and the wider community is also invited to come and enjoy the food in the cafe.
The cafe has around five staff including Luke St Clair-Pedroza, who created the art that brightens up the walls of the cafe.
Jade Willett, Deputy Catering Manager for Food & Hospitality at the University of Lincoln, told The Lincolnite: "We decided we wanted something really bespoke.
"We wanted to hone in on our unique, sustainable and homemade objectives and whatever we provide here you can't get at our other catering units across the campus.
"It is all about being healthy and acting on our customer feedback. Here it is about lighter bites and healthier options."
Lincoln Pier Cafe will host a Mother's Day afternoon tea event on Sunday, March 22. It is a ticketed event priced at £18 per head for adults, including a free glass of Prosecco for every mum. Tickets for children under 10 are priced at £9.
The cafe can also be hired for private events and bookings outside of its opening hours from around £15 per hour. For more information email [email protected] or message the FoodLinc Facebook page.
The cafe is open from 8am-4pm during the week, but on Monday nights it hosts a board game night and closes at 10pm.
See the rest of our gallery below: