March 11, 2020 4.26 pm
This story is over 44 months old
Service, interrupted: Coronavirus restrictions at Lincoln Cathedral
Priests will suspend the use of the shared chalice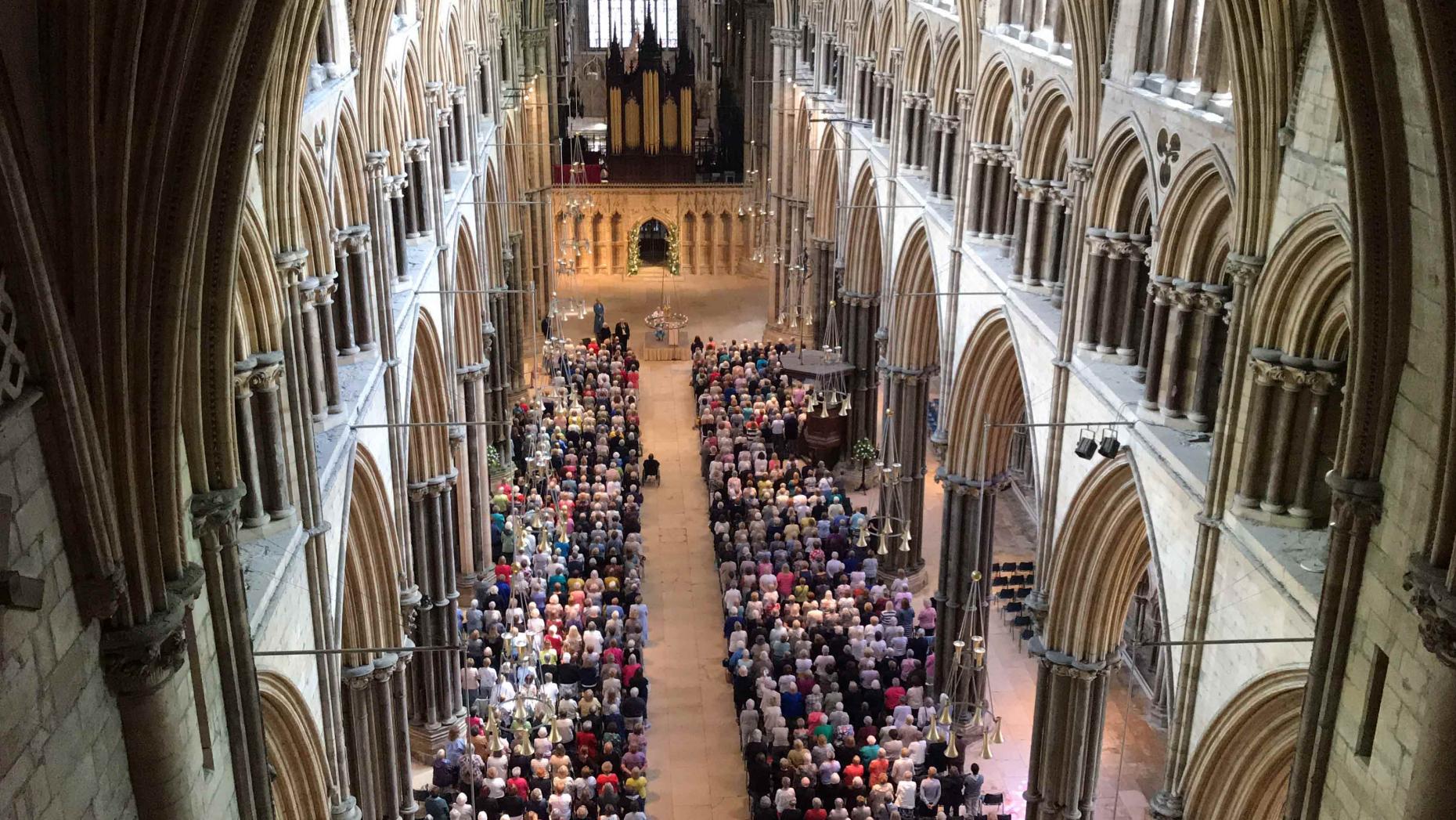 Lincoln Cathedral will no longer offer communion wine, and priests have been told to suspend direct physical contact during the sharing of the peace, after guidance on coronavirus was issued by the Church of England.
A recent letter from the Archbishops of Canterbury and York advises priests to suspended the use of the shared chalice, which is known as the 'common cup'.
Priests must also stop physical contact during the sharing of the peace when traditionally worshippers turn to each other during a service and shake hands. The Archbishops are also advising that priests should suspend direct physical contact as part of a blessing or 'laying on of hands'.
The Diocese of Lincoln is following this and the full advice, including a letter from the Archbishops. Parishes are also advised to check regularly for updated advice published by the Church of England here.
Within the letter it says: "We are certain that plans are being made around the country to care in particular for the elderly, vulnerable and the isolated; it is crucial that we give attention to those most at risk."
Lincoln Cathedral said on March 6 that it had decided not to offer communion wine from the common cup with immediate effect. It added that is also recommends that "you refrain from shaking hands during the peace."
The cathedral said: "We believe that it is better to be over-cautious, and wish to take every precaution to protect the diverse range of people who come through the cathedral's doors.
"Theologically, the church believes that Christ is fully present in the bread and in the wine and nothing is lacking in either – the doctrine of concomitance – and that communion in one kind is fully valid.
"We will continue to monitor national church and government advice and will update our practices as necessary. We thank you for your continued understanding and support."
Lincoln Cathedral also previously reiterated advice to anyone with coughs or sneezes to refrain from handshaking during the Coronavirus outbreak.