March 3, 2020 12.54 pm
This story is over 44 months old
Woman furious with 'beast of a pothole' near Lincoln
Not the only driver to have this problem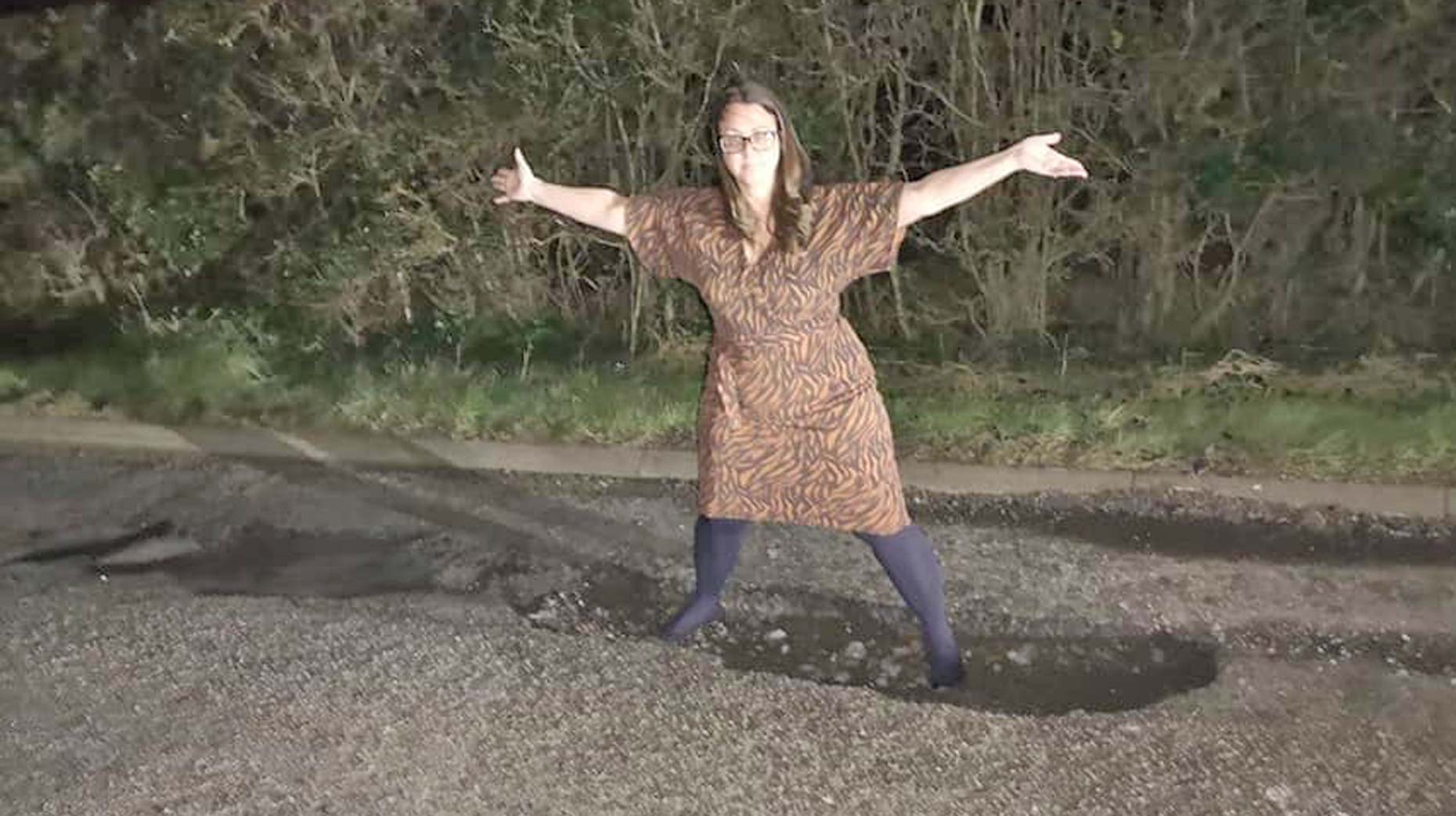 A woman has vented her frustration at the "beast of a pothole" that recently caused damage to her car not too far from Lincoln.
Louise Frost, 34, from Sleaford, was driving towards Metheringham for her sister's birthday when she hit the pothole at around 7.30pm on Monday, March 2.
The pothole was located heading towards Lincoln on the A15 right-hand turn that goes towards RAF Digby on the B1191. It is on the corner opposite a lay-by.
By the time of publication on March 3, the pothole has been fixed, Lincolnshire County Council initially said.
However, in a statement on Wednesday, March 4, councillor Richard Davies, executive member for highways, confirmed the repair will take place early next week.
He said: "We're aware of this pothole just off the A15 on the B1191 and expect it to be repaired early next week.
"Wet and frosty weather over recent months has led to an increase in the number of potholes being reported across the county, but our teams are currently working through these.
"Although we have people actively inspecting our highways, it's impossible for our officers to be aware of every single issue on the 5,500 miles of road we maintain. So we actively encourage people to report any issues on our roads online at fixmystreet.lincolnshire.gov.uk or by ringing 01522 782070."
Her car now has a flat tyre that won't pump, which she thinks has possibly cracked the alloy and shock casing.
The car is currently at a garage as Louise awaits a damage report and a quote for the repair.
She reported it to the county council via the FixMyStreet website and to police later that evening, as she was concerned for the safety of other road users.
She had a reply from the council via the FixMyStreet website saying the report has been logged. The council has instructed its Alliance Partners to make a repair.
She added that police told her they would send someone out to look at it.
Louise, who works for a waste management company, told The Lincolnite: "I got a warning sign on the dashboard about low tyre pressure. I wasn't far from where I was going and made it there. My brother-in-law then took a look at it and he thought it had cracked the shock casing.
"You cannot see the pothole until you've almost gone over it. It caused the car to shake as it went out of the pothole.
"That road has never been great, but there have never been any potholes that huge. It is really annoying as it was my work pool car and I had meetings scheduled in Leeds and Doncaster for today (Tuesday) which I had to cancel.
"I was surprised I got a response as quick from the council. My husband went back this morning to take pictures in the daylight and while he was there someone else hit the pothole."
Louise also posted about the issue in the 'Let's Talk Sleaford' Facebook group, where other people said they had hit the pothole.
It certainly isn't the first bad pothole she has encountered, as Louise added: "I travel the A17 every day and just outside Cranwell there was a bad pothole which is opening up again already."