Balloon masterpieces support the NHS in Horncastle
This balloon twister is using his talent to show his appreciation for the NHS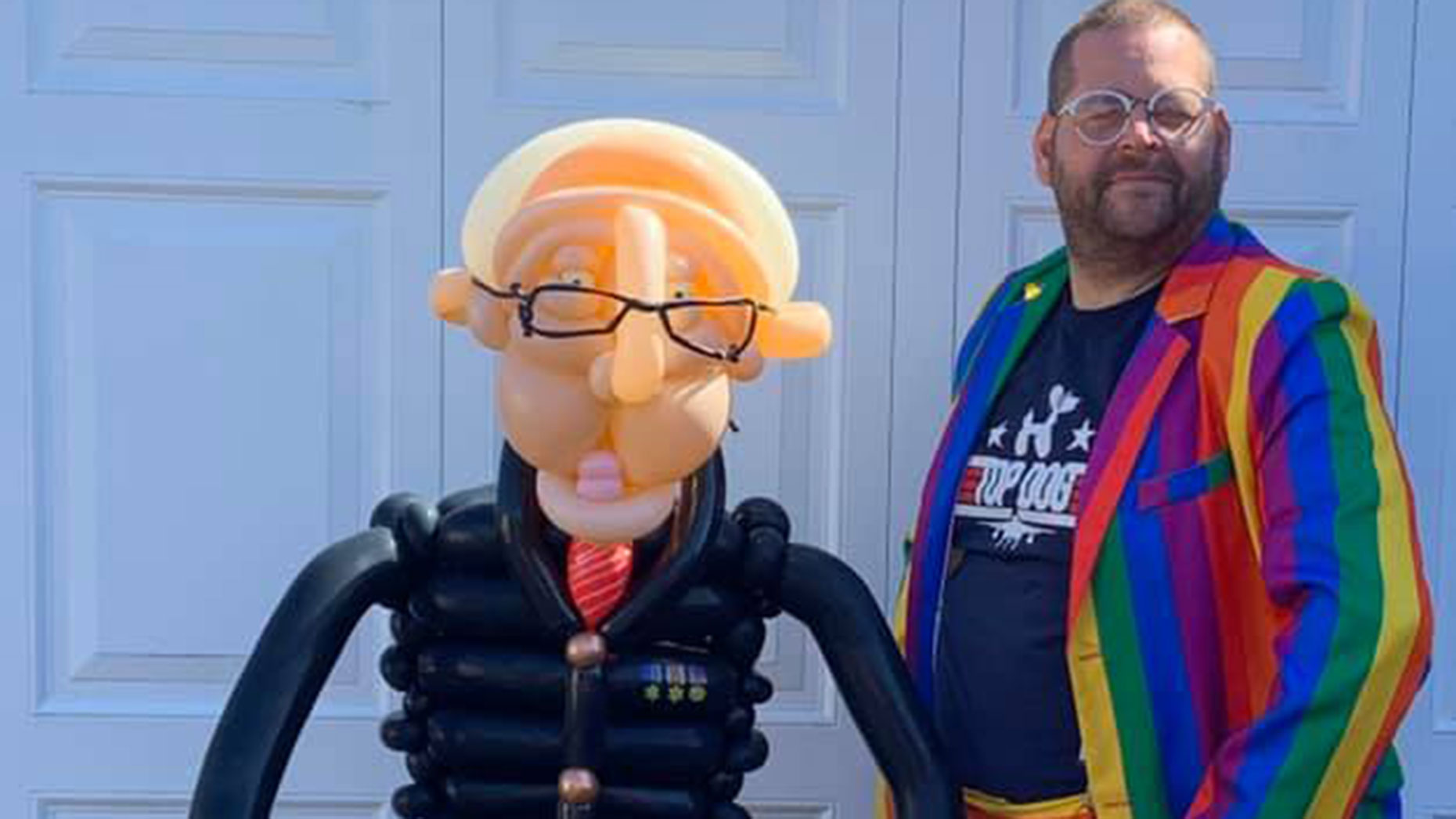 A man from Horncastle has used his talents in balloon sculpting to show unique support for key workers during COVID-19 lockdown.
His latest endeavour even saw him create a balloon sculpture of national hero Captain Tom Moore, the man who raised over £25 million by doing 100 laps of his garden.
Craig Cash has been balloon twisting for 16 years with his company Twist & Make Balloons, and has taken up his time through lockdown to put smiles on people's faces.
While his spare time is usually spent as an entertainer at children's parties, Craig has now had to find new ways to demonstrate his craft and creativity.
"While we have been in lockdown I wanted to do something with my daughter."
"We wanted to cheer people up in Horncastle and wanted to show all our support for all the key workers and the NHS."
Craig has been using his skills to spread positivity across his local area as well as to raise spirits amongst difficult times for his own family.
"My mum is in and out of hospital at the moment as she has cancer so I have been sending her photos to brighten her day as well as the hospital staff.
"It's wonderful to do as a family, we are spending more time together than ever before."
"I normally install CCTV and alarms full time, then I'm out making balloons at weekends, so I don't get a lot of spare time to spend with the family.
"I feel it has made us a lot closer and I'm just glad it's giving her a skill for years to come.
With each passing day, there are just more and more fascinating acts of togetherness and unity amongst the Lincolnshire people.