April 29, 2020 10.33 am
This story is over 20 months old
Blue light 'clap for carers' in memory of Boston nurse COVID-19 victim
Over £26,000 has so far been raised in his memory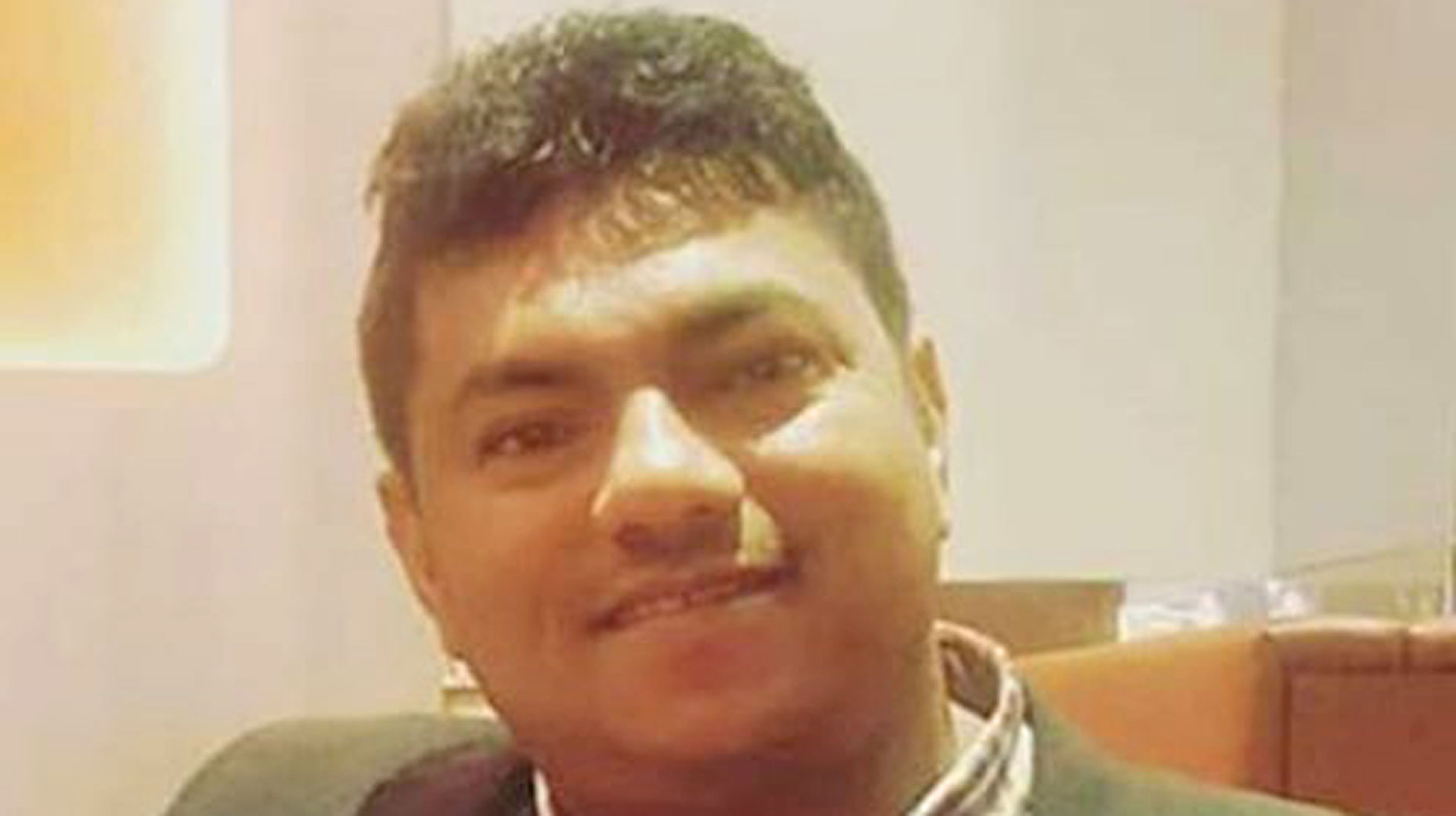 Staff at Pilgrim Hospital in Boston have arranged a special Blue Light 'clap for carers' in memory of a nurse, who became the youngest COVID-19 victim in Lincolnshire at the age of 44.
As previously reported, Anujkumar Kuttikkottu Pavithran, who was known as Kumar to his colleagues, was a staff nurse at Pilgrim Hospital in Boston. He worked for the NHS for the past nine years before sadly losing his battle with the virus on Monday, April 27.
His colleagues have arranged the special Blue Light clap for the evening of Thursday, April 30. They are expecting some of their fellow blue light colleagues, including ambulance, police and fire personnel, to come to the site to take part.
United Lincolnshire Hospitals NHS Trust said it will ensure that any blue light staff who do attend adhere to social distancing measures.
It added that it welcomes this show of support by its staff, but it is not a public event and people should not attempt to go to the hospital to join in.
The trust said: "We whole heartedly appreciate the support of our patients and public, and would encourage them to show their respect for Kumar and all carers by taking part in the national 'clap for carers' at their own homes, as they have done so well in previous weeks."
A Facebook fundraiser has been set up by Jerry Varghese to raise funds for his wife and two children, which by the time of publication has so far raised over £26,600. Click here to make a donation.
'Like a brother to me'
A plethora of tributes were posted on the donation page including from Vineesha Varghese, who said: "Anooj chettan was like a brother to me.
"I don't know how to pay back all the care and love he has given.. you will be missed so much. Sending love to Sandhya chechi. Rest in peace."
Manish Chablani said: "Thank you to all of my friends, who have donated. It's a really sad time for all concerned but I'm touched by the generosity of all my friends specially those who have donated without having any links to Kumar or to Pilgrim Hospital.
"It is times like this that are constant reminders to us about our own mortality and the futility of all that we have accumulated.
"It is these times which also bring forth our true nature of benevolence and compassion. May we nurture these and make the world a better place. May lord give strength to the family and may Anuj rest in peace. Please keep your donations coming."
Zoe Patching said: "No amount of money will be able to replace you. RIP. All my love to you Sandhya Maleparambil and your children. He was a lovely man. My heart is breaking for you."