First Triton Knoll offshore platform reaches Lincolnshire
A vital step in the development of renewable energy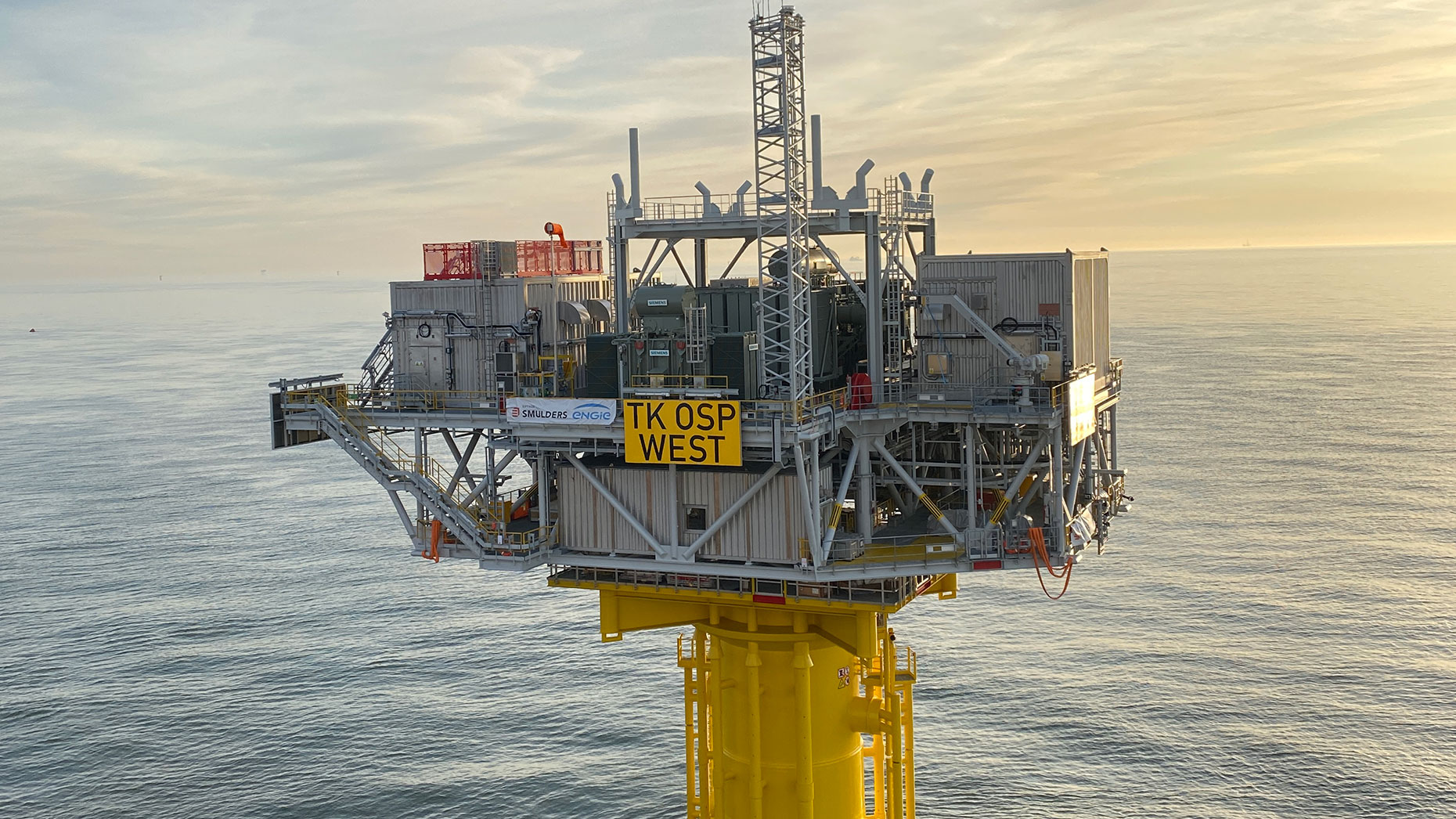 Lincolnshire's coast is now host to its first offshore substation platform, as part of the 857MW Triton Knoll Offshore Windfarm project.
The project reached a major milestone by delivering the first of two Siemens Offshore Transformer Modules (OTM) from Belgium.
The OTM arrived after a six day voyage on April 12. It will help the country secure renewable energy in the future.
Once it arrived, it was installed onto monopile foundations and is now ready for work to take place on connecting it to the onshore substation at Bicker Fen.
The OTMs are essential to the wind farm, stabilising and maximising voltage picked up offshore before transmitting the electricity to shore.
Each OTM covers an area of 560m2 and weighs 1,400 tonnes, with the monopile foundation reaching up to 16 metres below sea level.
Mark Piling, managing director of transmission solutions at Siemens Energy Ltd, said: "I'm incredibly proud of the team who have worked on this project, who worked very hard to meet this major milestone and had to do so in challenging circumstances."
"Due to the COVID-19 crisis, the team needed to adapt how they worked on site quickly, to meet the government guidance.
"But with a reduced workforce, the work was carried out ensuring the safety of our employees and contractors.
"Once both platforms are in position on their foundations, we can then move to the next stage of the project and get them connected to the grid to ensure homes and businesses can benefit from the clean, green energy generated by this project."
Equally, Julian Garnsey, the project director for Triton Knoll, said: "In the current climate, the delivery of this milestone is a notable achievement."
"Our thanks go to everyone who contributed to the safe installation of this platform, which is testament to the commitment of the teams involved, all of whom are operating under tight control measures in line with the current UK Government guidance."
"At Triton Knoll we remain committed to delivering electricity infrastructure equal to the typical needs of over two million UK residents and within the timescales expected by the UK's energy supply."
A second delivery is expected in the next couple of months.