April 17, 2020 9.59 am
This story is over 43 months old
Free from bug-infested quarantine: Gainsborough Covid-19 patient returns home from India
She has currently self-isolating at home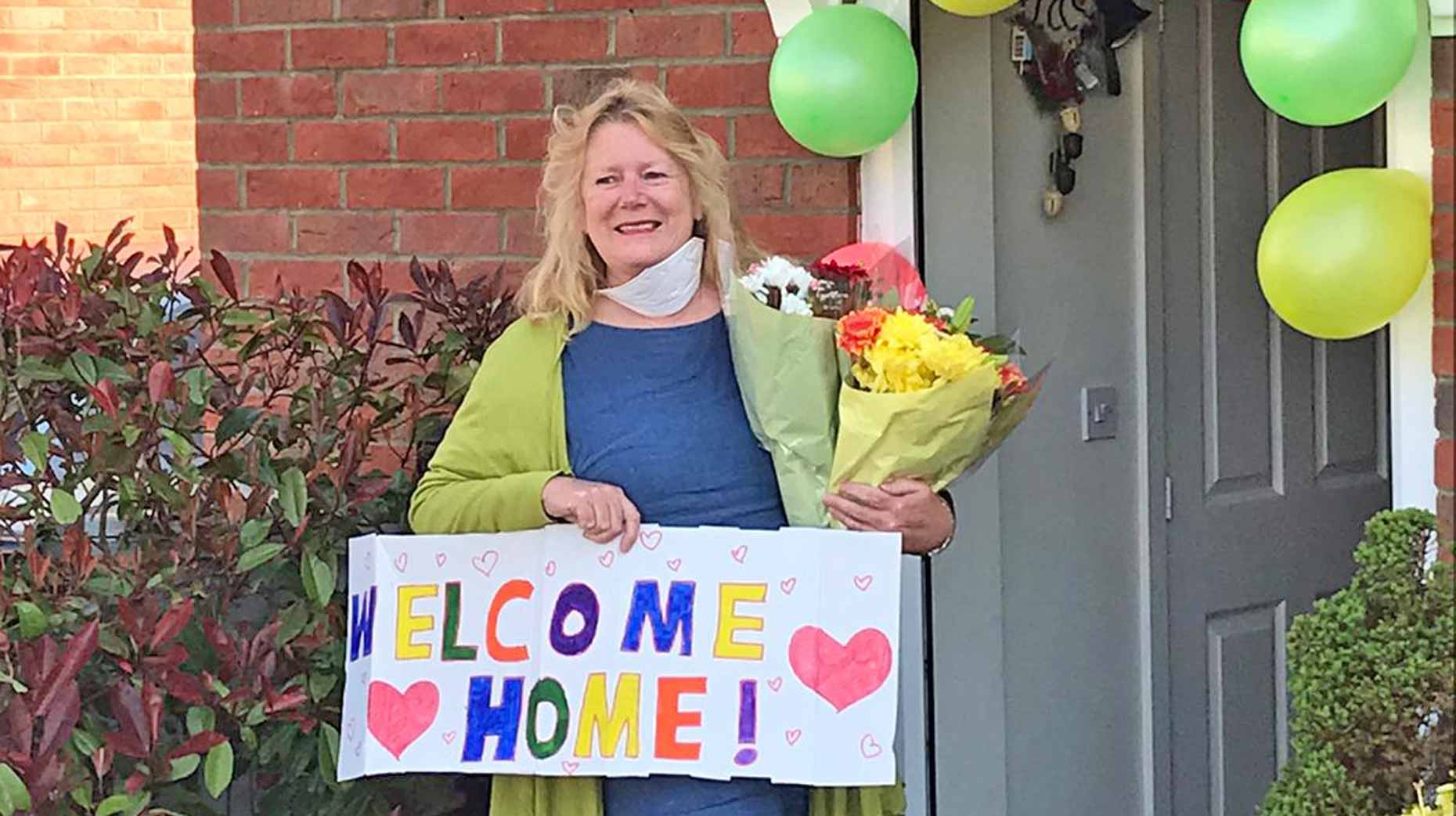 A Gainsborough woman beat coronavirus and is now back home after returning from a terrifying experience in India, which included being in a locked ant-infested hospital room.
As previously reported, Jane Jackson, 64, went out to Kerala in India on March 5 with a tour group of 15-20 people to teach English in some schools out there.
One of the tour group tested positive for coronavirus, who Jane and three others had been in contact with so they were not allowed to go home. She later tested positive for Covid-19 and was left stranded in dirty conditions in a locked ant-infested hospital room.
Her daughter Olivia Killelay urged the government to take action.
After persistent phone calls to the Foreign Office and media attention, Olivia said her mum suddenly got a call on March 30 to say she was being moved to another hospital – Aster Medcity Hospital in Kerala – that day with police escort.
She was moved to the private hospital, along with the other four from her tour group, and the conditions and food were far better, which she said lifted her spirits immensely.
They were all in separate rooms but she explained she had more interaction with staff, who she said were 'wonderful and will always have a place in her heart.'
After three negative coronavirus test results she was released from hospital on April 8 before staying in a hotel on lockdown, until she started her journey home on Wednesday, April 15.
Jane said having COVID-19 in a foreign country was terrifying and she feared for her life at times, but she is now back safe at her Northamptonshire home after returning to the UK in the early hours of Thursday morning.
Although her family still can't see her due to social distancing rules, they are relieved to see her back home where she is currently self-isolating on her own.
Her daughter Olivia told Lincolnshire Reporter: "Obviously we are thrilled to have her safely home and in good health. Having had three negative tests for coronavirus, she should be in a strong position regarding immunity now.
"We had a family WhatsApp video call after she got home and it was really emotional. It is sad that we can't physically hug her, but it is far better she is now in her own home and a big relief that she is back.
"Our family wish to thank the media, Lincolnshire Reporter and BBC Radio Lincolnshire, for their help in drawing attention to the plight of Brits abroad and hope that others still trapped in places can get the assistance they need as soon as possible."
She added that her mum will seek medical support in the coming days and the family are looking forward to being able to see her again once government guidance allows them to do so.