Fundraising family portraits brighten up lockdown in Lincoln village
Andrew and Carly raised over £300 for NHS workers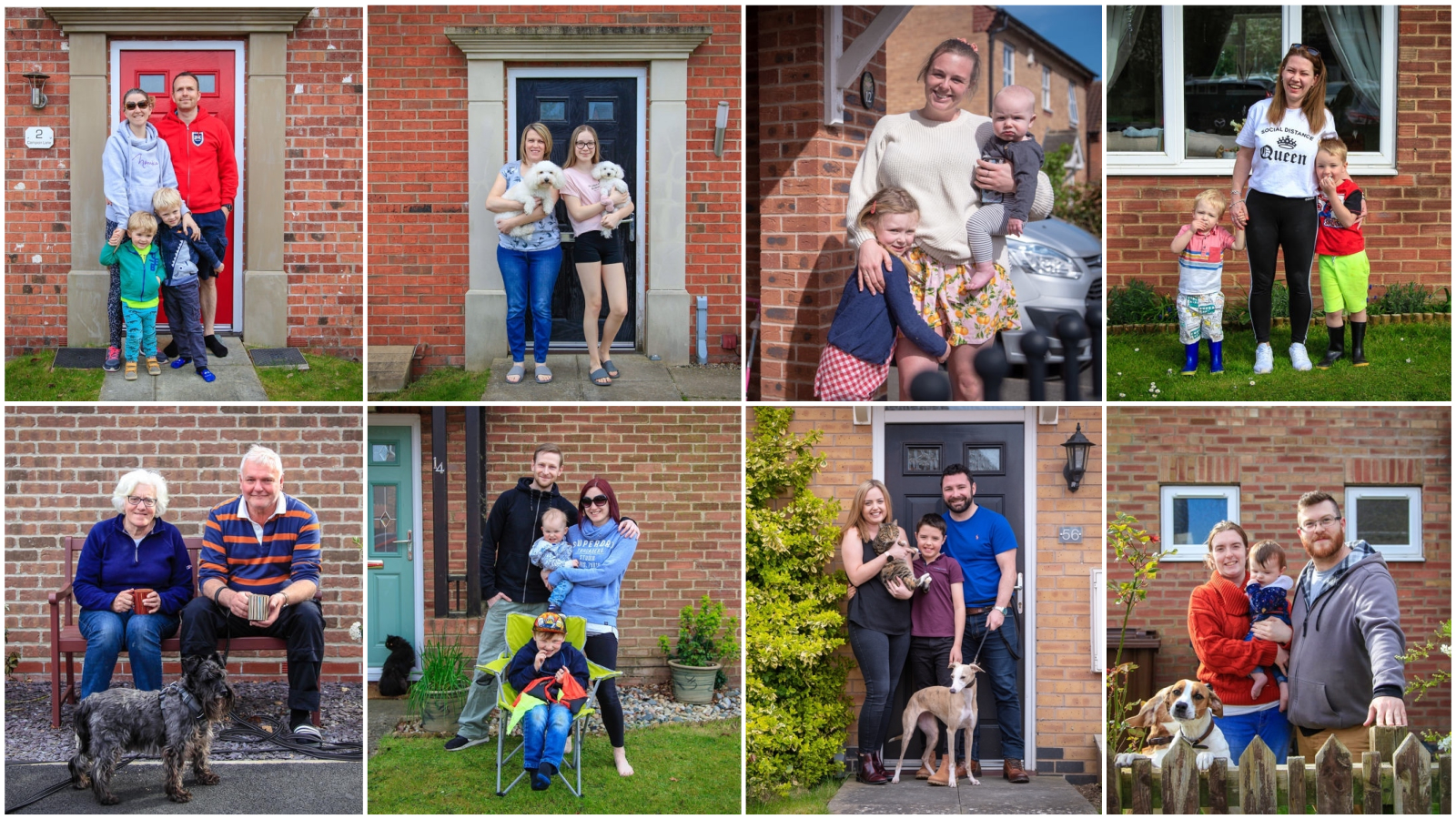 A pair of local photographers have been raising money for the NHS by going to people's doorsteps taking family portraits in Witham St Hughs.
Andrew Wheeler and Carly Gaffney are freelance photographers with their own businesses, but joined forces to create this heartwarming collection.
The two of them walked around Witham St Hughs and took doorstep family portraits for people in the village on Sunday, April 5 (from a distance).
They have so far raised £340 for the NHS via a JustGiving fundraiser.
Andrew, founder of AWPhotographic, spoke to The Lincolnite about the project.
"I've been a photographer for over 20 years and always love documenting life as it happens."
"I thought it would an awesome idea to photograph the people of the village on their doorsteps as it's such an amazing community here."
"Knowing how great the village is I then had the idea of asking people to donate to the NHS and see if we couldn't make a few pennies for the amazing work they are doing. The response to the idea was amazing."
"It was so rewarding and very touching. It made people's day, gave them something to get dressed for even, and then to see how much was donated, Carly and myself were blown away."
"If we could have made enough to help the front line staff in someway then that's amazing, help a nurse who is struggling to feed her family, help a care worker afford the rent on the house. Anything."
Carly, who runs The Little Happy Studio, added: "It's so hard to think of ways to raise funds in a time like this and when Andrew posted his idea on our village Facebook page I thought it was such a great thing to do."
"Andrew should be very proud and I am so grateful that he wanted my help and we collaborated."
"It brought such lovely community spirit and just confirmed what I already knew, which is that Witham St Hughs is filled with such lovely caring families."
"In spite of all the changes, the children remain motivating. They are so happy and inspiring at a time like this.
"The amount of drawings in the windows and chalk pictures on the paths spreads their positivity to the whole community."