April 8, 2020 10.11 am
This story is over 43 months old
Gallery: Purple cathedral, the jewel in Lincoln's crown
Prayers and support in colour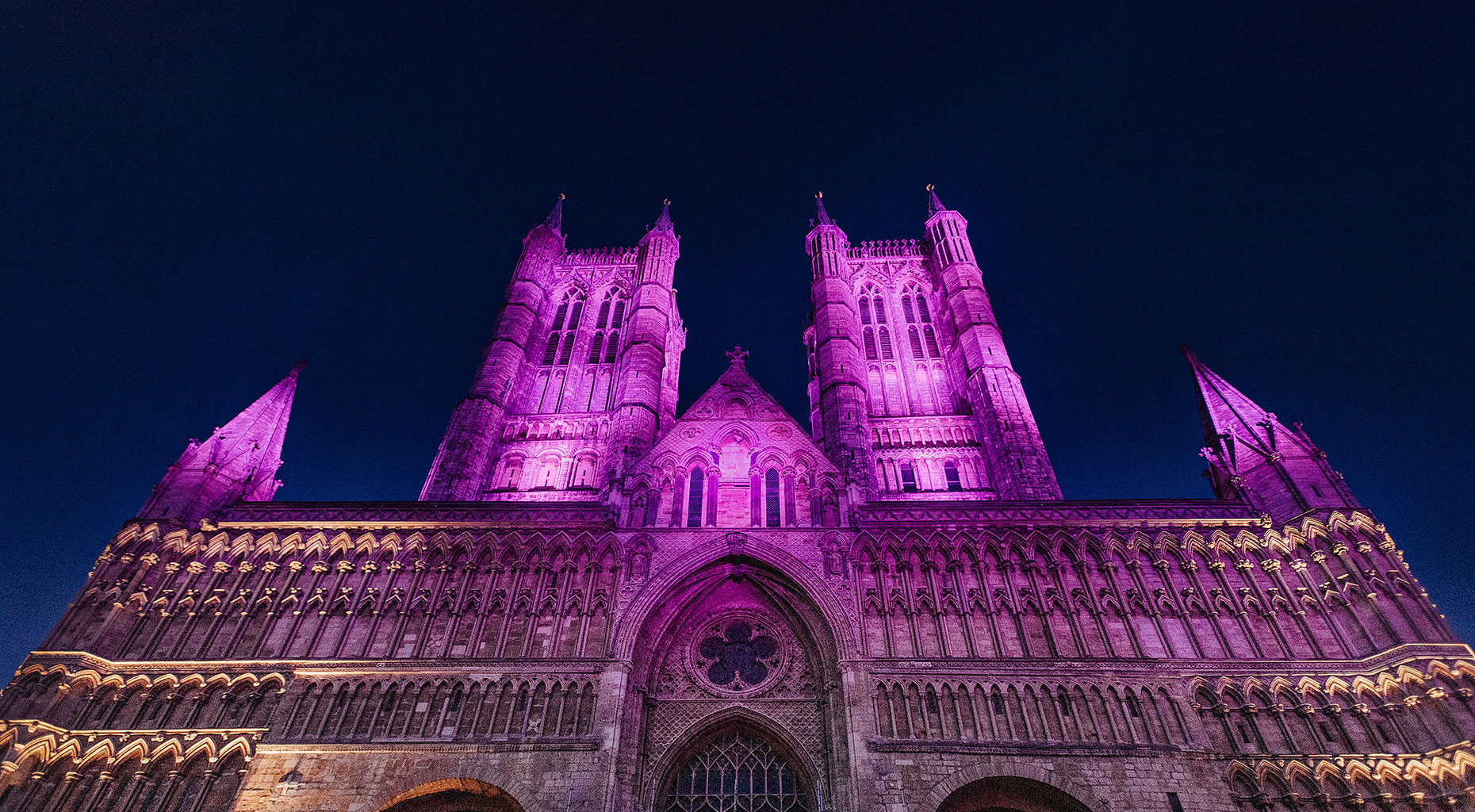 Lincoln Cathedral has been spreading messages through shining colours during the coronavirus crisis.
First, and each Thursday since the outbreak hit the UK, it was bathed in blue light as a thank you to all NHS and key workers on the front line.
This week, people have been gazing at the iconic building as it shone purple.
It's to honour Holy Week, and was wrapped in lilac from Palm Sunday (April 5) to Wednesday, April 8.
On Maundy Thursday (April 9), it will be lit in white colours to remember the Last Supper, before switching off completely on Good Friday across the weekend to mourn the crucifixion of Christ.
On Easter Sunday (April 12) the cathedral will light up one last time, turning gold to celebrate the resurrection of Jesus.
The Very Revd Christine Wilson, Dean of Lincoln said: "While our dedicated NHS staff and frontline workers continue to care for the ill, the vulnerable and the isolated, we continue to remember them in our prayers and do all that we can to support them.
"The weekly blue lights remain a symbol of our thanks, our prayers and our support.
"By making these changes to the lights at the cathedral we can remind people that while we are not able to worship together, we are still marking the most important time in the Christian calendar.
"We hope that it will encourage others to join us as we reflect on the passion of Christ and share our joy in his resurrection."