April 9, 2020 12.01 pm
This story is over 20 months old
Lincoln man wears gas mask to shopping trip and intimidates staff
Could've been funny, but it isn't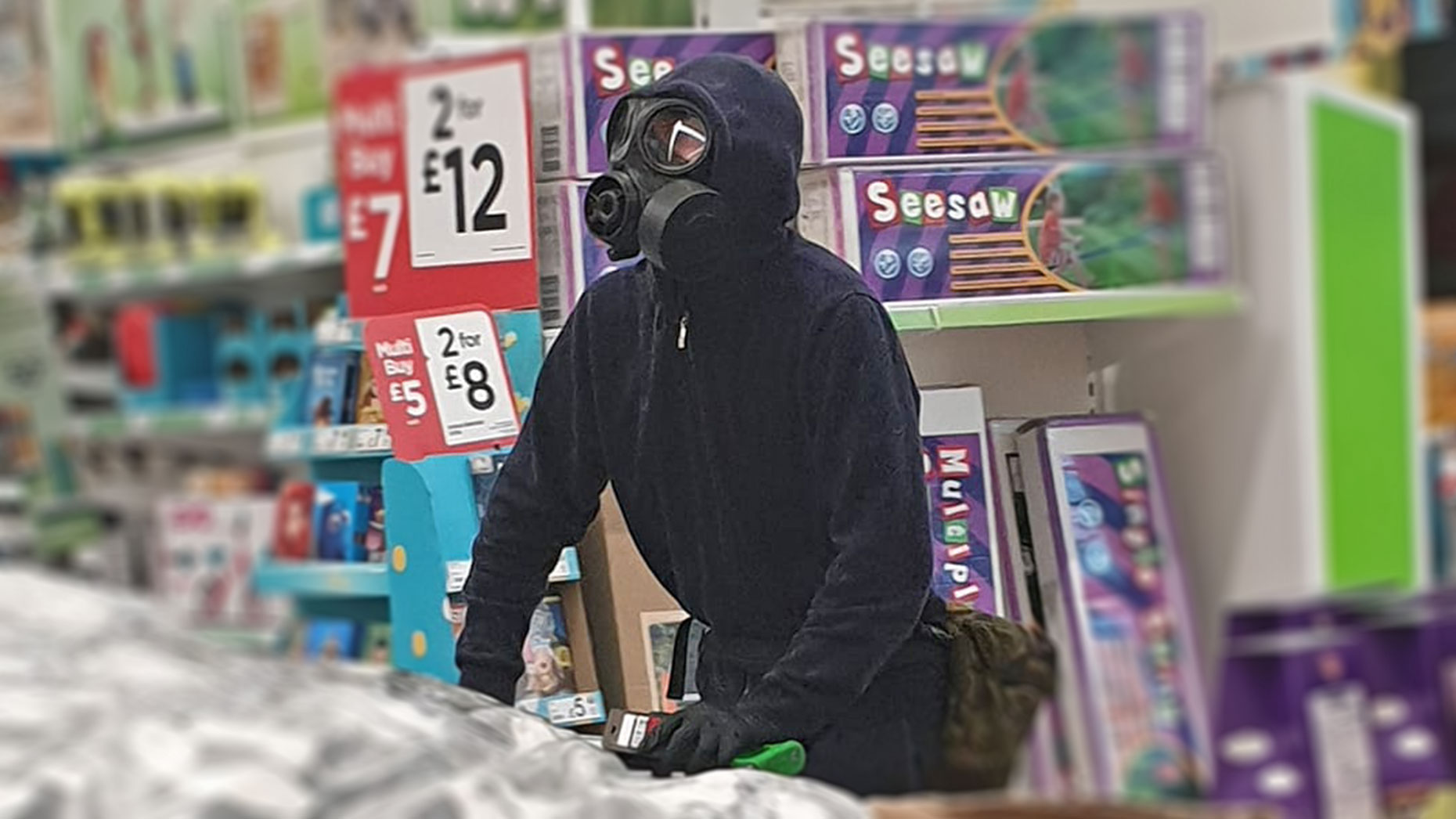 A Lincoln man wearing a gas mask for his coronavirus lockdown shopping trip intimidated supermarket staff with his attire.
Besides the gas mask covering his whole face, he was also wearing a sweatshirt with the hood on, gloves, and a camouflage hip bag while pushing his trolley around the Asda store in North Hykeham on Thursday, April 9.
Even though he might have considered his attire funny, the shopping trip was not pleasant for all involved, according to eyewitnesses.
He allegedly shouted at a lone shop worker because the store didn't have what he wanted, and also mocked the woman for not being able to hear him through the full face mask.
The female staff even reportedly told the man he was intimidating her, as she was visibly upset.
This is what Donna M from Lincoln said in the North Hykeham Community Page Facebook group:
"Sadly this is what a member of staff in Asda North Hykeham has just been subjected to.
"Shouting at her as she doesn't have what he wanted, then leaning in her face because she couldn't hear him, to him mocking her.
"Yes I got security, she was a lone worker and this was not needed.
"She even told him he was intimidating her and was visibly upset. "
"So pleased my children don't have to come with me to witness things like this!
"Not acceptable North Hykeham!"