"Unthinkable": Vital Lincoln pharmacy smashed up overnight
It's made access to medicine difficult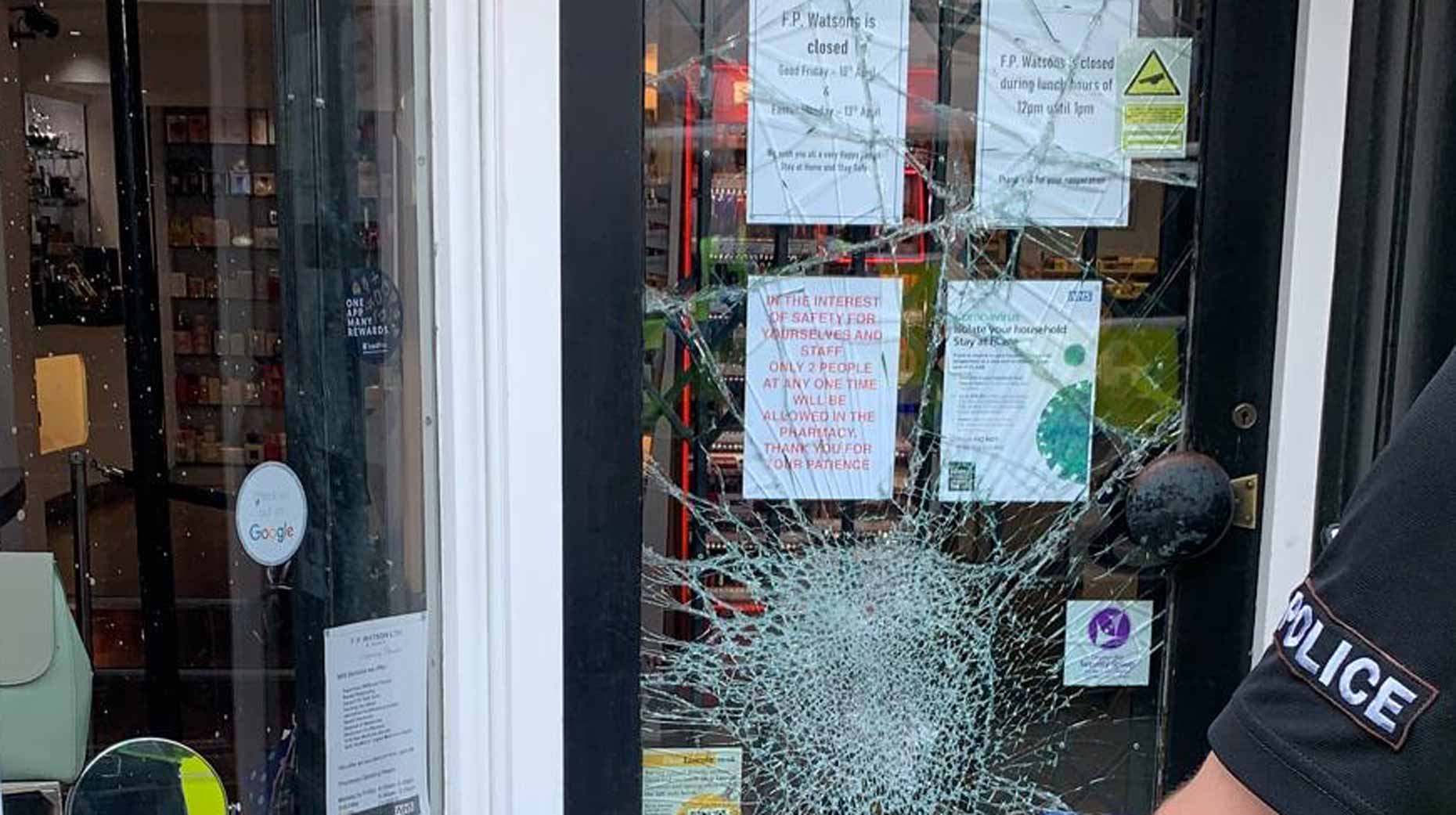 A pharmacy in uphill Lincoln has been severely vandalised, at a time when access to medicines is vital.
The glass front door at F P Watson's pharmacy in the Bailgate was smashed in the early hours of Wednesday, April 8.
It does not appear that the perpetrator managed to gain access to the store, but the incident has been described as "an unthinkable thing to happen to an essential place of need during the coronavirus outbreak."
No goods were stolen, but the incident has since been reported to police under incident number 51 of April 8.
The damage to the door also means people are unable to use the front door access as it is unsafe, causing an unnecessary problem for vital medical needs.
A rock was left near the entrance, which could have been what was used to cause the damage to the glass door.
The pharmacy is now having to use its back access to go back and forth to help people. However, they are aiming to make the shop accessible through the front door by the end of Wednesday.
It is understood that police are still looking for the person or people responsible.
A spokesperson for Lincolnshire Police said: "This was a report of criminal damage in which a window of the property was damaged. This has not been reported as anything other than criminal damage.
"It was reported that the window was broken between 7pm on April 7 and 8am on April 8."