May 21, 2020 10.33 am
This story is over 26 months old
16 green spaces you can enjoy in Lincoln
Enjoy some places of natural beauty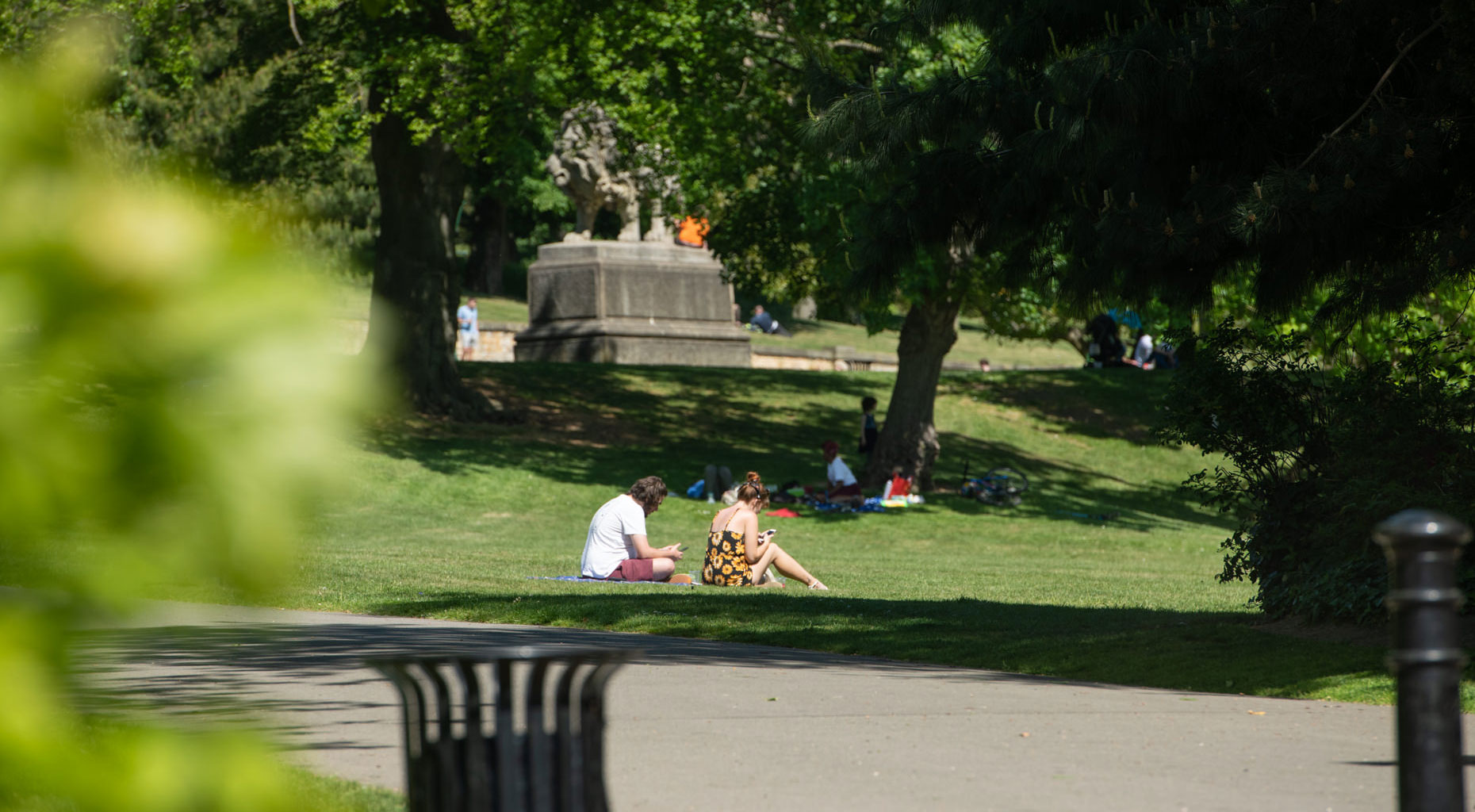 With unlimited exercise now permitted during lockdown, parks and green spaces in Lincoln are more enticing than ever with an abundance of picturesque scenery and wildlife to enjoy.
Some people have been making the most of the sunny weather, running in the local parks, walking their dogs and going for walks in other local places of natural beauty.
People are not permitted to meet in groups of more than two. They may see one person from another household outside if they keep at a two metre distance as per social distancing guidelines.
The Lincolnite has compiled a guide of highlights of places you can enjoy in and near Lincoln during lockdown and beyond. With a wide range of places to explore it should make social distancing easier.
---
Hartsholme Country Park & Swanholme Lakes Local Nature Reserve
Hartsholme Country Park on Skellingthorpe Road covers more than 200 acres and people can enjoy socially distant walks and cycle rides through the lakes and ornamental grounds. The Wooded and Lakeside Nature Trails are open as usual, with all footpaths and open areas accessible to the public.
Swanholme Nature Reserve can be found sharing the same boundary as the park. Parts of the park can be accessed through the nature reserve, which was formed from a series of flooded sand and gravel pits.
---
Boultham Park
The 50 acre park on Boultham Park Road has green space, woodlands, a lake and a variety of wildlife. 
Some of Lincoln's famous swans are regular visitors to the park's lake, as well as geese and coots. There are also large green spaces and a bandstand, along with a host of other facilities. 
---
The Arboretum
The Arboretum on Monks Road is a 22 acre park situated in Lincoln's Cultural Quarter.
The park is of Grade II historical importance and contains gardens, lakes and fountains.
---
South Common
The South Common is a popular grassy park in Lincoln.
It can be entered from South Park Avenue or Newark Road and contains more natural spaces with ponds, shrubs and wildlife.
---
West Common
The West Common can be entered from the west end of West Parade, from Carholme Road or from Long Leys Road.
The 100 hectare green space has lovely views of Lincoln Cathedral and horses can also be found grazing across the whole area.
---
Whisby Nature Park
Whisby Nature Park in Thorpe-on-the-Hill near Lincoln is full of wildlife, walks and trails.
The lakes at the park are surrounded by grassland, marsh, scrub and willow carr and there is an abundance of lovely surroundings to walk around. The car park is currently open, but the cafe and other activities are closed.
---
Witham Valley Country Park
Witham Valley Country Park is made up of a variety of individual public green spaces, with plenty of opportunity for walking and cycling.
It stretches south from the Fossdyke Navigation and contains sites of special scientific interest, nature reserves and local wildlife sites.
---
Millennium Green
Millennium Green is a small reserve in North Hykeham of just over 40 acres.
Its predominant feature is a large lake, which is surrounded by a pathway that can accommodate buggies and wheelchairs. The green is bordered by residential housing and more lakes.
---
Greetwell Hollow Nature Reserve & Greetwell Quarry
Greetwell Hollow off Outer Circle Road is a limestone grassland in the valley.
The stream that flows through the centre of the reserve supports wetland plants and attracts wintering snipe, moorhen and heron. There is also an extensive quarry face to the east of the nature reserve. 
There are dozens of paths that take you over a nice brook which runs through the middle of the nature reserve.
---
Liquorice Park
Liquorice Park on Yarborough Road is a former orchard and meadow located in Lincoln's West End.
Until 1818, the park was mainly used as an orchard and meadow, and these features remain in the park today.
---
Skellingthorpe Woods
The Old Wood in Skellingthorpe is an ancient woodland that was once a haunt of the vikings.
It has an extensive network of trails for walking, cycling or horse riding.
---
Temple Gardens
The grounds of the Usher Gallery, Temple Gardens, are situated in Lincoln's Cultural Quarter.
Temple Gardens, which now includes sculpture art, has earthworks that are the remains of the walls and defences of the lower Roman city of Lindum Colonia.
---
Fossdyke Canal Trail
Fossdyke Canal Trail runs alongside the Fossdyke Navigation, which was built by the Romans to join Lindum Colonia to the River Trent.
It is an important waterway leading west out of Lincoln and you can walk or cycle along the Fossdyke Canal Trail, which runs alongside the canal from Lincoln to Saxilby.
---
Georgie Twigg Track
A safe off-road route between Lincoln and Doddington Hall, which was opened by Olympic gold medallist Georgie Twigg MBE.
The track provides a link between Doddington village and the Sustrans Route 64, which carries on to Lincoln and arrives at the Brayford Waterfront.
---
Lincoln Castle
Lincoln Castle is getting ready to re-open its beautiful grounds to the public from Saturday, May 23.
A one way system is being introduced as the gateways are narrow and wouldn't allow for a two metre gap to be created if visitors were allowed to enter and exit at the same time.
---
The Lawn
The Lawn on Union Road has beautiful grounds and gardens for you to enjoy.
And also a little secret garden
https://www.instagram.com/p/CAacHD3lDdi/?igshid=tio7s5hnyxmk