May 15, 2020 5.09 pm
This story is over 42 months old
Can the 2020 Lincoln Christmas Market still go ahead?
The city council is closely monitoring the situation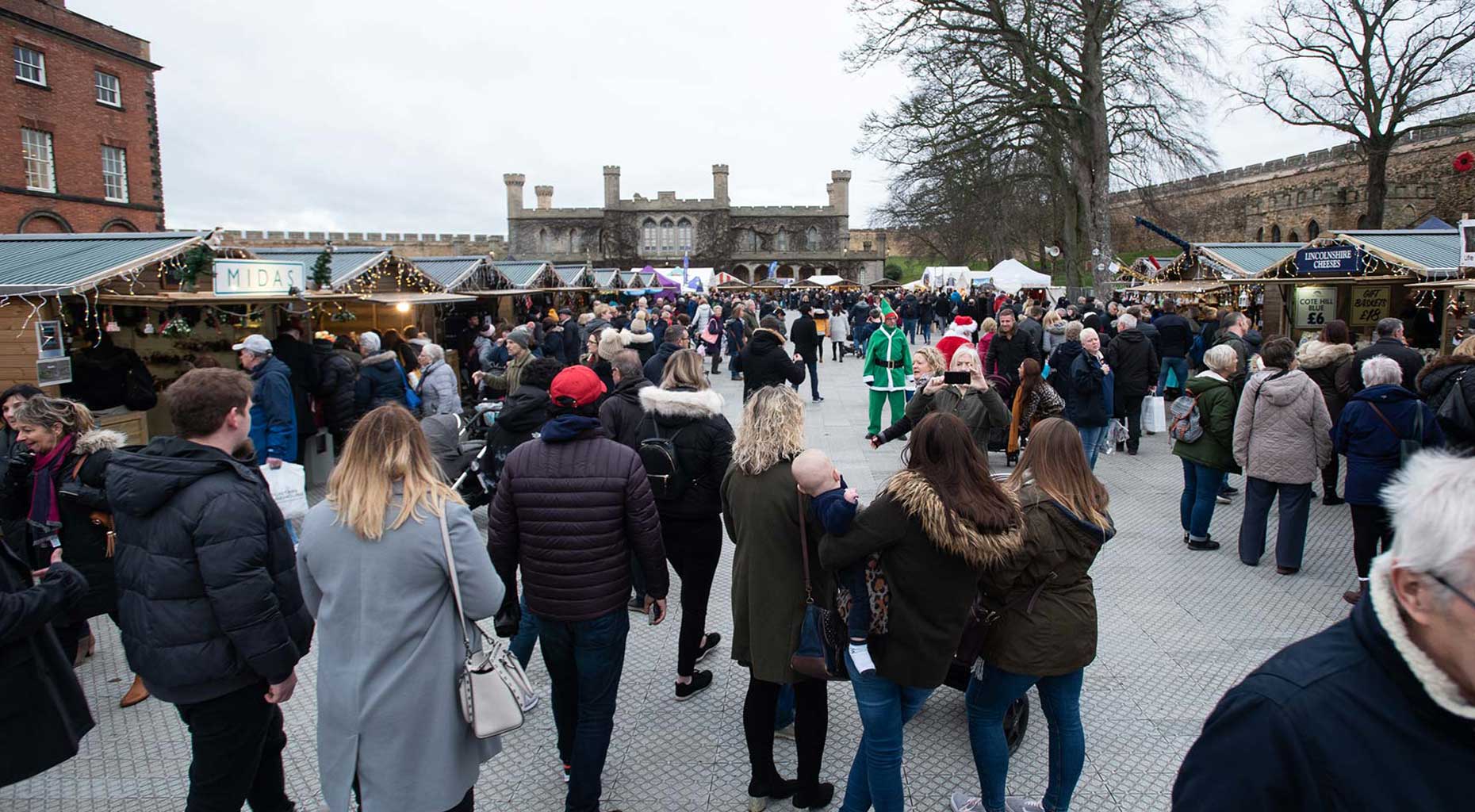 The coronavirus crisis has put a halt to shows, fairs and gatherings up and down the country, and left others up in the air. Concerns over future health risks pose a unique and unpredictable challenge for the planners behind the Lincoln Christmas Market, the city's biggest event.
The market, which is due to take place between December 3-6, attracts more than 200,000 people to the city annually from across the world.
However, other large scale events such as the Lincolnshire Show have already been cancelled and health bosses have warned that residents should expect social distancing measures to be in place until a vaccine is found.
This leaves a question mark over what could happen with events such as this year's Christmas Market, and whether they could still go ahead with innovative safety measures.
Although it's seven months away, the planning that goes into an event of this scale takes much of the year.
No decision has yet been made by City of Lincoln Council as to whether or not the event can still go ahead with social distancing, but they are monitoring the situation and keeping all options open.
The government recently set up five ministerial taskforces to look at five sectors including one covering recreation and leisure and another including tourism, culture and heritage.
All of City of Lincoln Council's public events for the rest of 2020 are now under review. Visit Lincoln is no longer promoting imminent events, including the Christmas Market, due to the coronavirus crisis.
Simon Walters, Director of Communities and Environment at City of Lincoln Council, said: "We are closely monitoring this unprecedented situation and, with government advice being updated on a regular basis, we are keeping all of our public events for the rest of the year under review.
"We will make our decision on these events at the appropriate time."
Some big Christmas events elsewhere in the country have already been cancelled.
The Bury St Edmunds Christmas Fayre, which normally attracts over 130,000 people, has been cancelled this year to help public services concentrate on tackling COVID-19 and supporting businesses across West Suffolk.
In Cheltenham however, the Business Improvement Group has submitted plans to double the length of the annual Christmas market, continuing with plans to expand the visitor offer for 2020.