May 26, 2020 3.19 pm
This story is over 42 months old
Greater Lincolnshire leaders want devolution for speedy COVID-19 recovery
Council leaders have taken the first steps to progressing plans post-coronavirus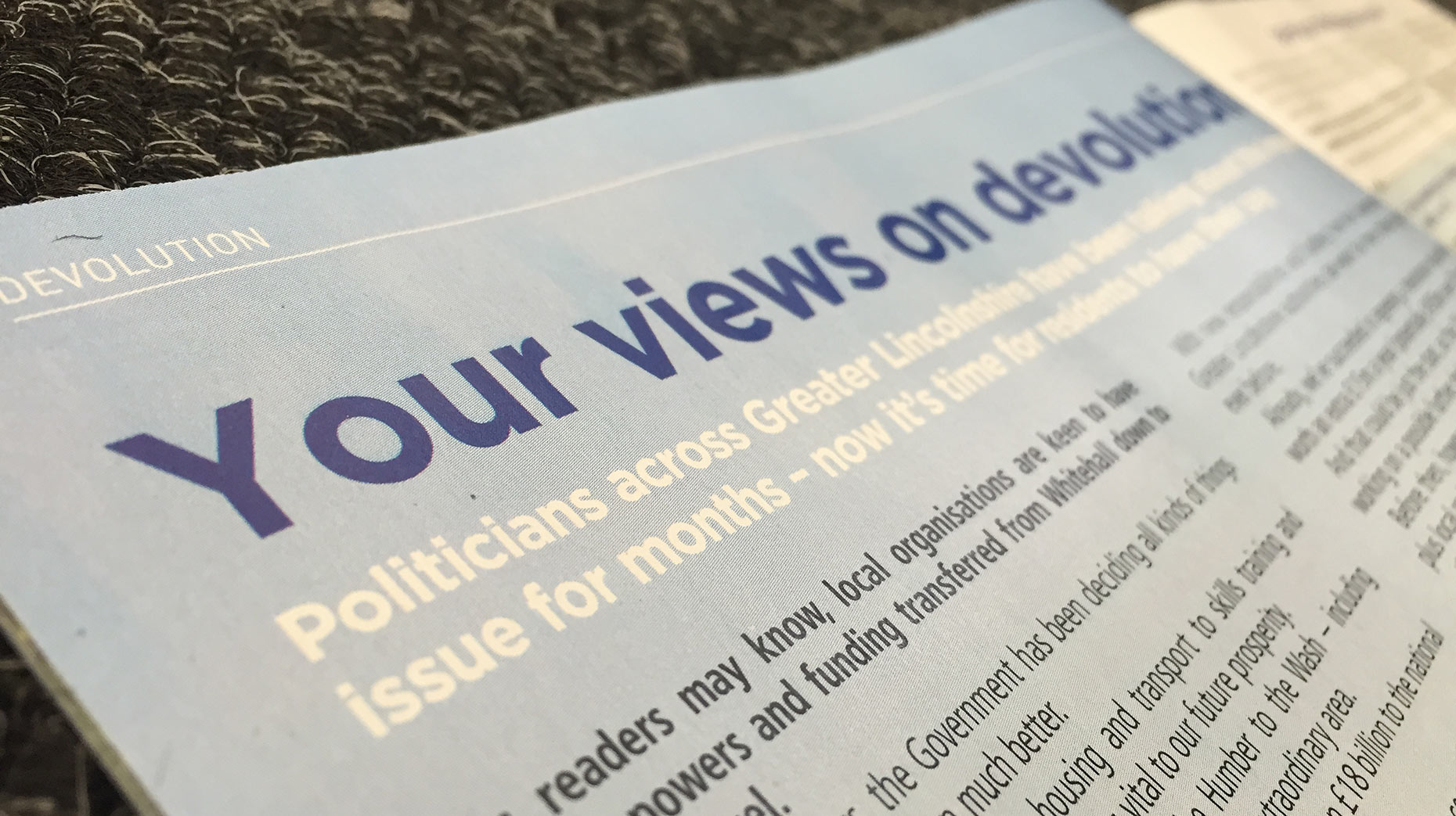 Councils in Greater Lincolnshire have taken the "first steps" in revisiting plans for a devolved authority as coronavirus recovery begins.
The leaders of Lincolnshire County Council, North East Lincolnshire and North Lincolnshire have written to the Secretary of State Robert Jenrick as part of their "collective ambitions for devolution to Greater Lincolnshire with options for local government re-organisation".
In the letter authored by LCC leader councillor Martin Hill, he noted the "unprecedented challenges of COVID-19."
"As we progress through to the recovery phase of this crisis there is going to be a need to grow the economy at a faster pace and to higher levels than before," he said.
"We recognise that to accomplish this we must be ready with plans to take advantage of opportunities for growth and transformation."
The leaders believe a devolved government would enable the Greater Lincolnshire "economic powerhouse" to unlock routes to new markets and enable them to take advantage of opportunities for growth and transformation.
A spokesman for LCC said: "The letter is the first step required by government, in order for them to initiate discussions about potential devolution.
"Until we receive a response there is no formal action to be taken. But councils in Greater Lincolnshire will be exploring whether there is an agreed way forward depending on the government guidelines."
Councillors in Lincolnshire rejected a £450 million devolution deal in 2016 over fears that a directly elected mayor would cause more bureaucracy.
However, Councillor Hill has previously said a "spokesperson" could be considered under a future deal.
Mr Jenrick has also previously said there would be options "to embrace devolution and have more powers without a major".
However, Lincoln MP Karl McCartney said in the same interview that he would like to see a "single figurehead" such as in London and Manchester.