May 28, 2020 5.05 pm
This story is over 19 months old
IMP-ressive scrubs created at Lincoln university's fashion department
They were created for workers at Lincoln County Hospital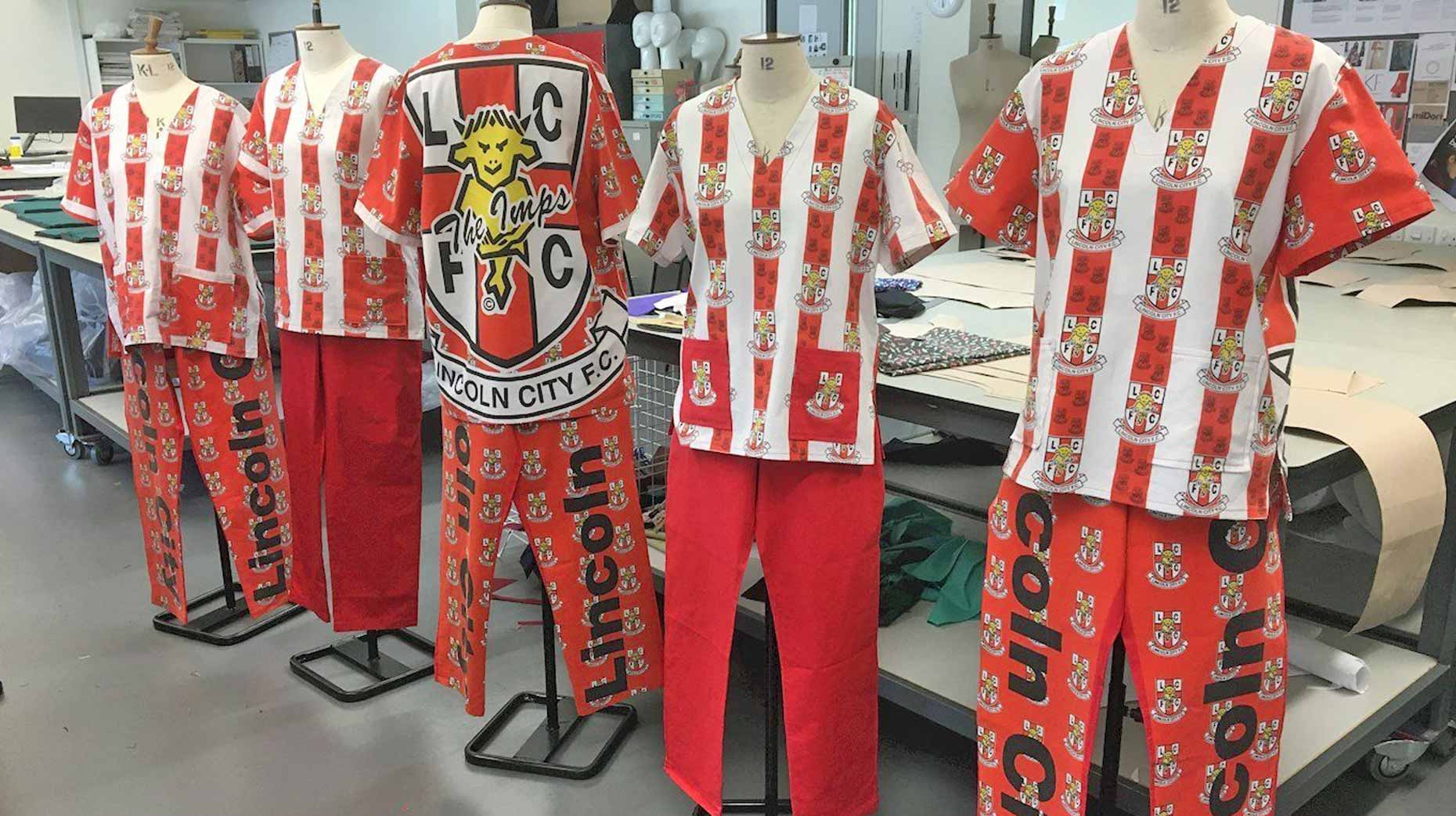 The University of Lincoln's fashion department has helped to create Imps-themed scrubs, alongside community sewers in and around the city, for workers at Lincoln County Hospital.
National campaign 'For The Love Of Scrubs' was set up by Ashley Lindsell, who is a nurse at Boston Pilgrim Hospital.
Fiona Robertson, who is a technician at the University of Lincoln and an Imps season ticket holder, is running the project locally alongside Holly Byrant and Pearl Constance.
Volunteers, including former students, technicians and over 400 community sewers have been cutting and sewing scrubs for healthcare workers in Lincolnshire. On Wednesday, May 27, 3,674 scrubs, 5,422 laundry bags and 458 scrub hats had so far been delivered to Lincoln County Hospital.
They have also had donations including one of a large amount of fabric from BBC Radio 2 presenter Chris Evans. The Freemasons donated £5,000 to the project and with the university's help set up a small team, who are cutting the fabric required to make the scrubs.
Fiona said: "It's a great idea to put a smile on the faces of all those missing their beloved Imps!"
"The project has been amazing and we've had incredible support and I'd like to thank everybody who has been involved and played a major role in supporting our frontline workers."
Imps supporter Helen Gill and University of Lincoln employee Jane Murray have been collecting donations of football fabric to help the cause. The fabric was sewn together by Terri Shinn.
Anyone who can sew and would like to help the hospital, or donate Lincoln City fabric, should contact the team via email at [email protected]