May 11, 2020 3.33 pm
This story is over 42 months old
Lincoln's Brayford Pool reimagined in virtual video game
Brayford Pool like you've never seen it before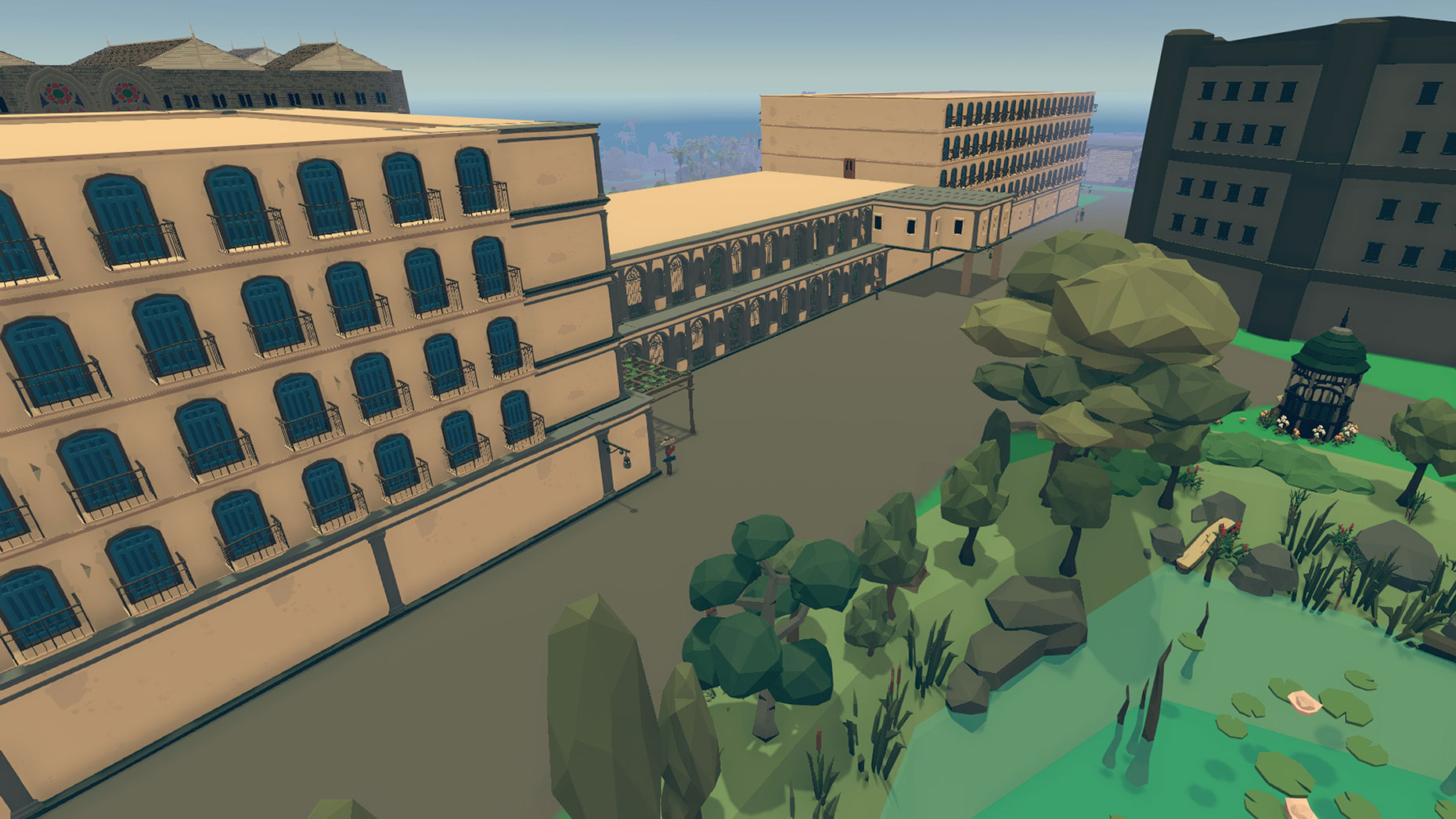 A staff member at the University of Lincoln has developed a new fantasy video game which turns Brayford Pool into a fantasy pirate island.
Usually on a trip to Brayford Pool in Lincoln, you would see restaurants and a cinema, but this virtual journey to Lincoln Island will have you seeing pirate ships and giant parrots.
University on Lincoln Island is a video game created by Dr Chris Headleand, director of teaching and learning at the university's school of computer science.
It began as a personal project while on paternity leave, but has since developed into a new fantasy video game.
Dr Headleand has reimagined the campus, making virtual to-scale university buildings, as well as plenty of recognisable city landmarks with a fantasy twist.
Dr Headleand said: "At the moment, we are all having to self-isolate and stay at home, but for many of us the Brayford Campus feels like a part of our home and we miss being there.
"Many prospective students will also have hoped to visit the campus before coming here for their studies, but with the current government advice they are unable to do that.
"Through this game they can at least take a tour, get a sense of where everything is, and meet some of the people they'll be learning from and alongside!"
The game features more than 100 non-playing characters who are all based on real-life university staff and students.
They have been included in the game as AI characters on the island to give any advice based on their own Lincoln experiences.
The game has now been made available on the Microsoft store, and you can download it for free here.