May 15, 2020 11.49 am
This story is over 19 months old
Lincolnshire ICU nurse's pandemic horrors left her shaking
On some days she has felt so anxious to leave the house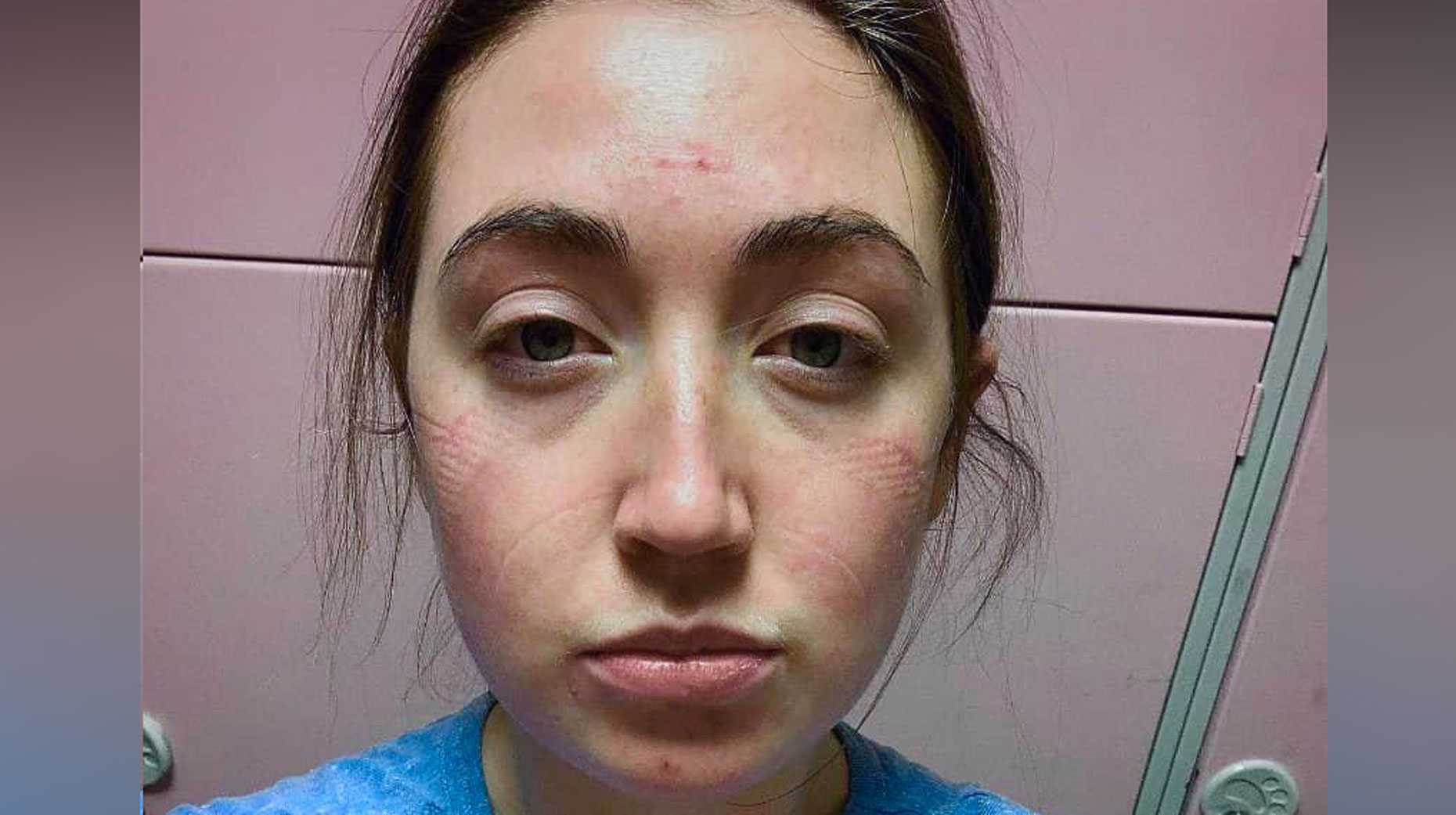 An ICU nurse from Lincolnshire has spoken out about the nightmares she has faced during the coronavirus crisis, feeling so anxious to leave the house that she physically starts shaking.
Over the last few months, Kayleigh Peel from Stamford has been looking after patients with COVID-19. She has faced the heartbreaking task of phoning relatives in patients' final hours, and seen people younger than her fighting for their lives.
When the 24-year-old saw groups out socialising last weekend, it struck a nerve and prompted a powerful and emotive Facebook post, which has been shared by over 1,200 people.
She also posted a photo of herself looking exhausted after her 13 hour shift, with rashes and bruises on her arms and face.
Even at home, she can't fully relax. Kayleigh said she has been waking up to the sounds of the monitor alarms ringing in her bedroom.
She wrote: "I've spent the last two months having to do things that I never went into nursing to do. Tell patients' relatives over the phone that their loved one is going to die, but no you can't come in person to say your goodbyes.
"I hold patients' hands whilst their relatives talks to them via an iPad, because an electronic device is the only form of contact they've had with them for months.
"I've seen people younger than myself fighting for their lives on ventilators, yet still braved going to work despite thinking in the back of my head.. this could potentially kill me.
"I've been in situations where quite frankly I've felt out of my depth. Seen things, that literally I never expected I would when I decided to become a nurse. Not once did I ever think at less than 25 years of age I would be working on the front line of a pandemic.
"I've had days where I've felt so anxious to leave the house I've physically started shaking, palpitations start and the overriding sense of dread."
Kayleigh urged people to follow the lockdown rules by not visiting friends, having parties or making unnecessary car journeys.
She wrote her emotive message before the change in lockdown exercise restrictions, but her feeling remain the same.
She added: "If you really supported the NHS, you would not be visiting your friends, having parties, cruising in your car making unnecessary journeys, sunbathing in the park or wanting lockdown to end next week.
"I've taken the sacrifice too, not to see my loved ones for weeks on end and I worry about them daily."