May 12, 2020 3.26 pm
This story is over 42 months old
Lincolnshire schools prepare for phased June return
The plans have caused a mixed reaction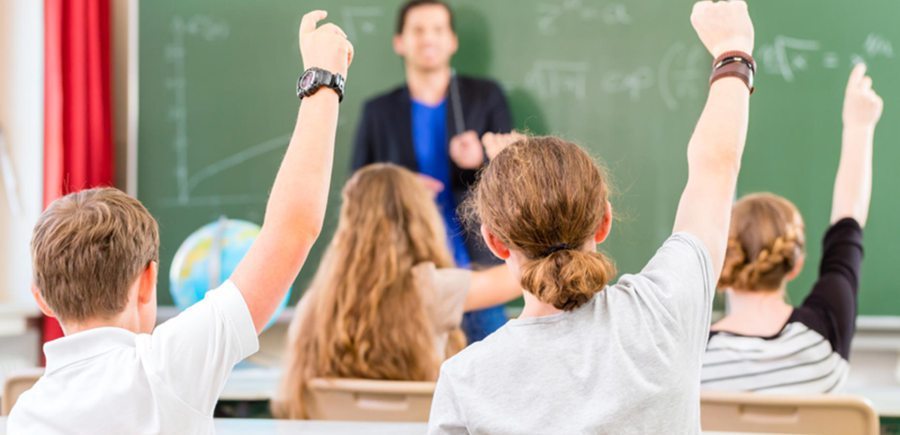 Schools and nurseries are getting ready to reopen for more children from June 1, with maximum class sizes of 15 and staggered break times.
Since March 23, schools and nurseries have only been open to vulnerable children and children of critical workers. Remote online education has also been supported for those staying at home.
The government is working with schools, colleges and childcare providers to plan for the wider opening from June 1 at the earliest.
If the level of infection remains low enough, nurseries, Reception, Year 1 and Year 6 students would be the first to return.
The government hope to bring all primary year groups back to school before the summer holidays, for a month if feasible.
This will be kept under review and every setting should carry out a risk assessment before opening.
Children could potentially face being redeployed to different schools with staggered start times and a maximum of 15 pupils to a class.
A poll conducted by the national Education Union showed 85% of its 49,000 members who responded are opposed to Prime Minister Boris Johnson's plans.
Plans were described as 'reckless' by the largest teaching union.
Here are some key points you need to know:
Educational settings that cater for children in nurseries, Reception, Year 1, Year 6, and priority groups should work towards re-opening from the week commencing June 1
Schools, sixth form and further education colleges should also work to provide some face-to-face support to pupils in Year 10 and Year 12. However, this will not be a return to full timetables
Younger children are being prioritised for several reasons, including scientific evidence that they are less likely to become unwell if infected with coronavirus
Children will need to stay within their new class/group wherever possible
Early years and primary age children cannot be expected to remain two metres apart from each other and staff. Staff should implement frequent hand cleaning and good hygiene practices, regular cleaning of settings and minimising contact and mixing
Children and young people in eligible year groups are strongly encouraged to attend (where there are no shielding concerns for the child or their household)
Vulnerable children of all year groups should still attend where possible
Educational settings will be asked to implement a range of protective measures, including increased cleaning, reducing 'pinch points' (such as parents dropping children off at the start and end of the day), and utilising outdoor space
Nurseries and other early years providers, including childminders, should also begin welcoming back children at this time
Parents and children and young people should be encouraged to walk or cycle where possible, and avoid public transport at peak times
Can I still be fined?
Parents will not be fined for non-attendance at this time, and schools and colleges will not be held to account for attendance levels
Nobody with coronavirus symptoms should attend a setting for any reason
Testing
Staff and pupils in all settings will be eligible for testing if they become ill with coronavirus symptoms, as will members of their households.
A negative test will enable children to get back to childcare or education, and their parents to get back to work. A positive test will ensure rapid action is taken to protect their classmates and staff in their setting.
Click here to read the government's full guidance on the re-opening of educational and childcare settings.
Click here to find out what you currently can and can't do during lockdown and read our extensive live blog coverage here.