June 3, 2020 4.22 pm
This story is over 25 months old
Boston sees big spike in lockdown fly-tipping
More so than other places in Lincolnshire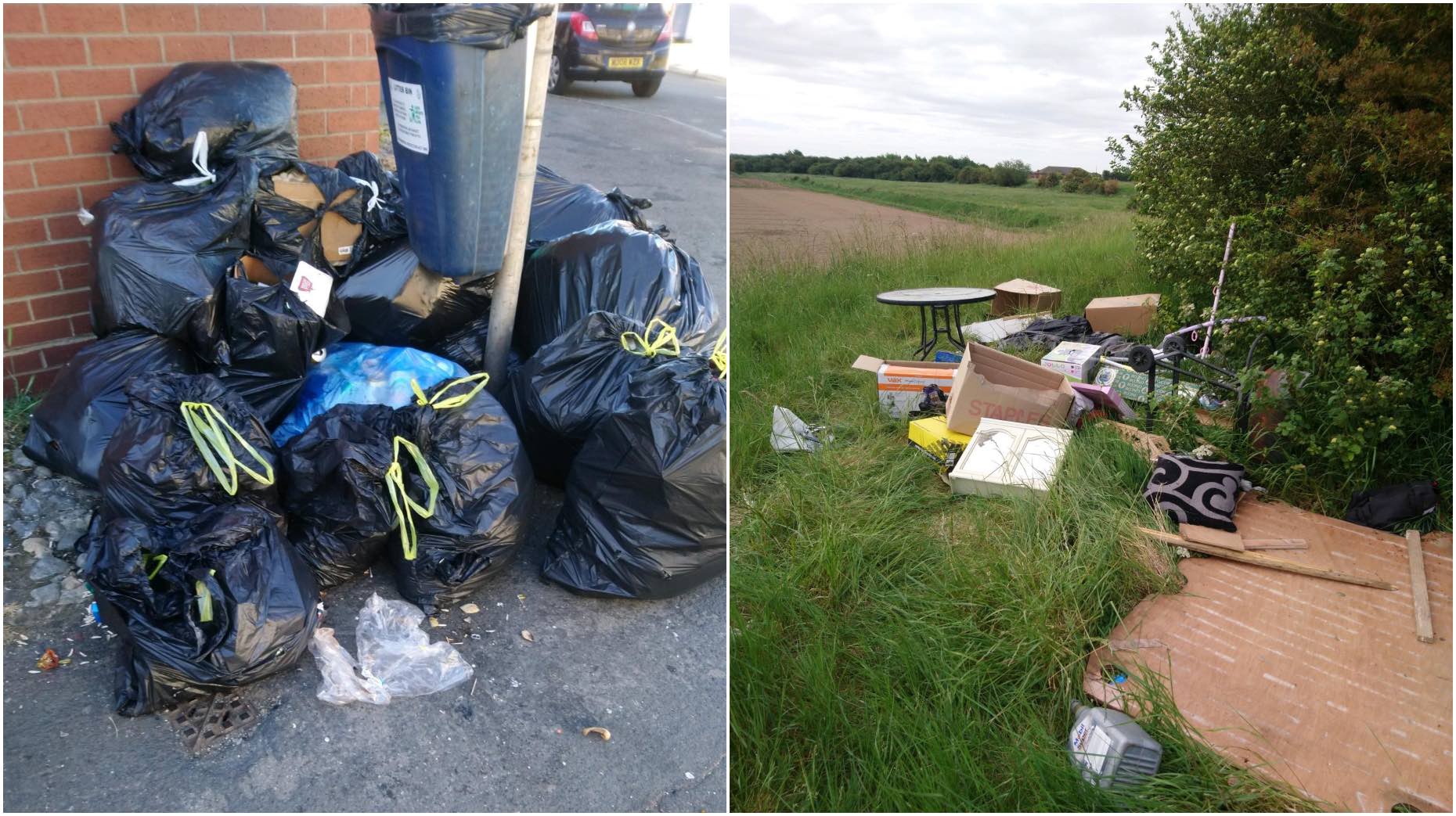 There has been a significant increase in the amount of commercial waste being fly-tipped in Boston since the start of lockdown.
In March 2019, Boston Borough Council handled 106 incidents of fly-tipping, but for the same month this year the figure has risen to 174.
In April 2019, the council recorded 94 incidents and this figure had more than doubled to 193 for the same month this year. May saw a big increase with 177 fly-tips reported compared to 74 in May 2019.
The council believes one of the main reasons for the increase is commercial operators avoiding their legal responsibilities to dispose of their waste, which costs them money.
Data shows that 8.5% of fly-tipping locally is caused by commercial businesses/tradespeople dumping materials such as old kitchens, bathrooms, building materials and garden waste.
Council officials have visited a number of local businesses and found that they do not have proper means of disposing of their waste.
North Kesteven
The month of March has seen a decrease for the month of March. There were 86 fly-tipping reports made in March 2018, rising to 95 in 2019, before falling to 56 this year.
However, there has been an increase in April and May. Between April 1 to May 31 in 2018 there were 118 reports. This dropped slightly for the same period in 2019 to 116, but has rising up to 168 this year.
Councillor Mervyn Head, executive board member with responsibility for waste services, said: "Over the past few months, officers have seen an increase in the number of fly tipping reports across the District; made both through social media and our website.
"This appears to suggest an increase in the reporting rather than necessarily an increase in the incidence of fly-tipping."
Lincoln
City of Lincoln Council has seen a reduction in fly-tipping reports.
In March 2019, the city council recorded 284 reports compared to 270 for the same period this year.
In April 2019, 285 fly-tipping reports were made to the council, but this fell down to 199 in April 2020.
Click here to find all the contact details you need to report any incidents of fly-tipping depending on which district of Lincolnshire you are in.