June 11, 2020 10.35 am
This story is over 18 months old
East Lindsey & Boston alliance falls at the first hurdle
East Lindsey councillors agreed, Boston didn't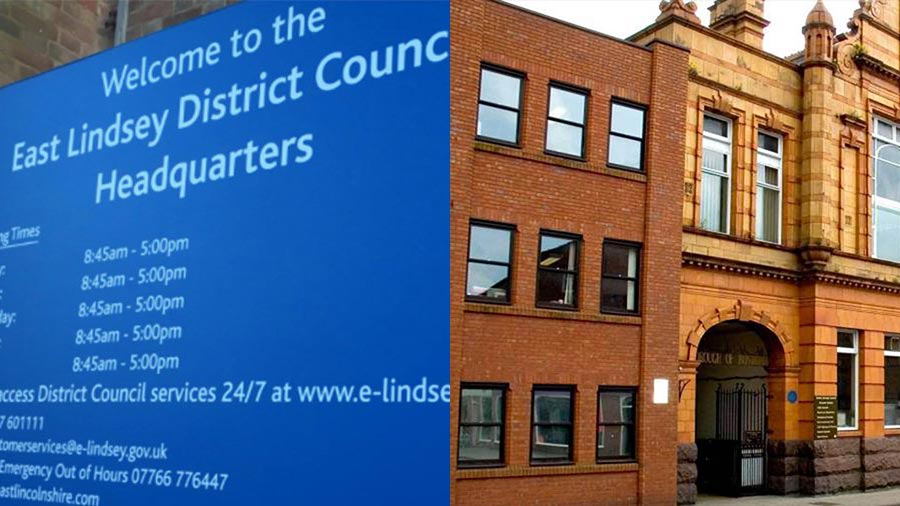 An alliance between East Lindsey District Council and Boston Borough Council has already split before it even began after the latter pulled out at the last minute.
The move would have seen the authorities look to save £15.4million over 10 years by sharing their workforce, including senior officers such as the chief executive, the monitoring officer and finance staff.
East Lindsey District Council was the first to vote to approve the plans. Councillor Craig Leyland told his authority the plans were an "exciting opportunity for both councils".
"It represents a good understanding of how our council saves money, provides capacity and delivers services," he said, pointing how the authority already works with Boston and South Holland in other areas.
Councillors on the other side of the chamber, however, were concerned about the amount of scrutiny that would go into the plans and made attempts to delay the decision, however, these were voted down.
Councillor Jill Makinson-Sanders felt the decision had been "rushed" adding: ""We need to show the public we are transparent and look at it from the start."
Concerns were raised about the loss of staff and the way the risks and rewards were split.
Councillor Sarah Parkin said: "We are talking about our senior officers being shared in a way that saves money to the public purse."
"It's the series that our residents really care about, not what our senior management structure looks like."
Following the decision by ELDC, however, just hours later Boston Borough Council put the brakes on the plans.
It is understood Councillor Nigel Welton recommended withdrawing the item altogether following two further amendments which asked for delays to the decision.
The first, for six months, was lost. However, a second vote for seven months was successful, leading to Councillor Welton's successful move.
Councillor Neil Hastie, following the meeting, said he was not against the alliance but there had been more questions than answers. He called for more consultation to be carried out.
"My concerns regarding this alliance are that after the hard working staff at BBC have carried out there duties within the town during this difficult time we should be commending there hard work and dedication and not offering redundancies," he said.
He added there was also disagreement over departments being based out of Louth or Horncastle and a lack of financial information.
The outcome has already been criticised by Boston and Skegness MP Matt Warman, who called it a "profoundly short-sighted decision that risks making the council unsustainable".
He called on them to reconsider it "as soon as possible".
Following the decision Councillor Leyland said: "It is disappointing that Boston Borough Council didn't agree to enter into a strategic alliance.
"East Lindsey District Council is a strong, stable and successful organisation and we will continue to work hard to improve services to our communities, whilst continuing to explore further partnership working opportunities that add value to what we do."