June 25, 2020 5.12 pm
This story is over 18 months old
Extinction Rebellion rebuffed in climate change letter 'delivery'
The lights were on, but nobody was home…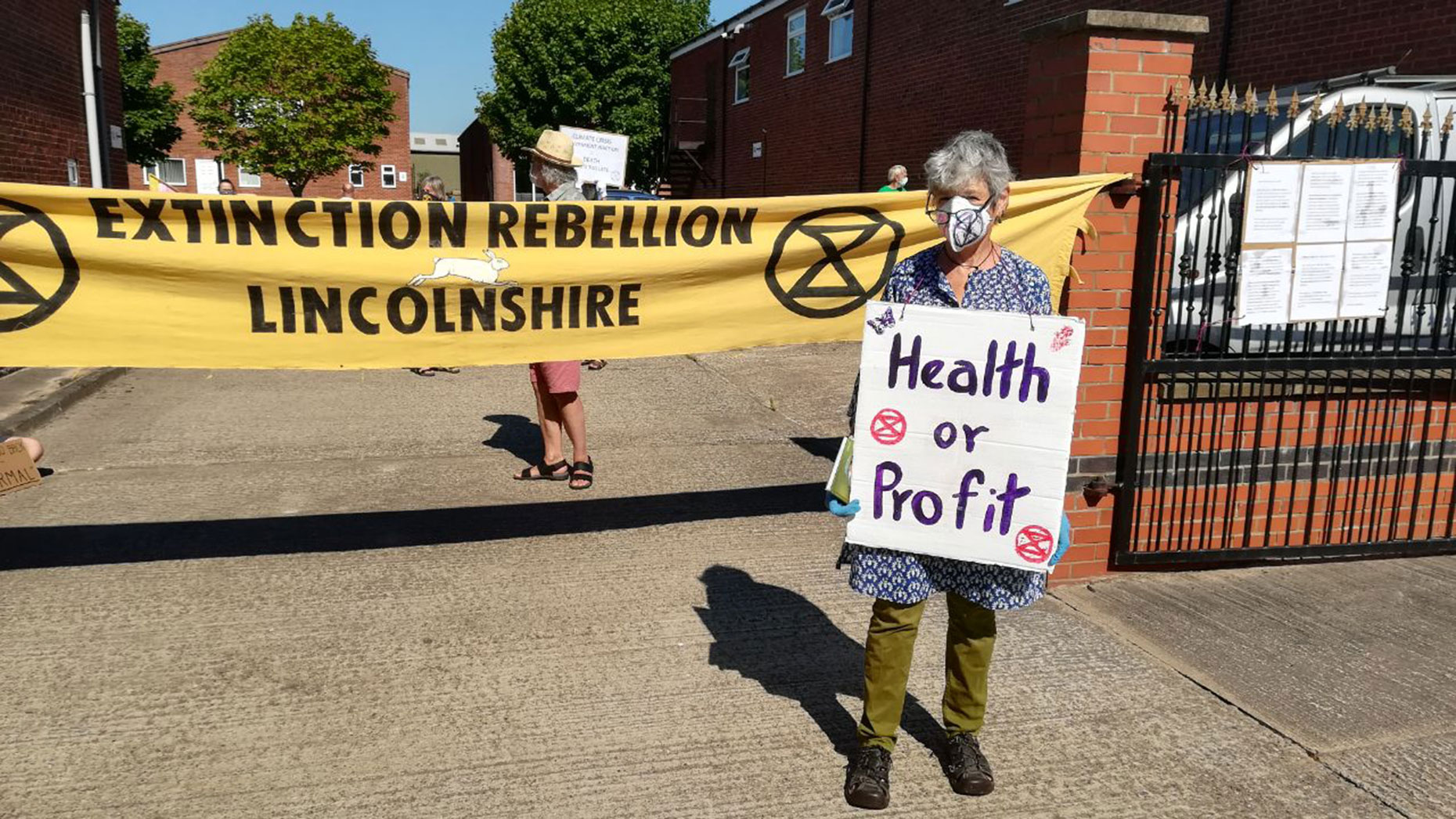 Extinction Rebellion took to the streets of Lincoln to deliver a letter to Karl McCartney MP, only to be refused at the door.
The environmental activist group marched to the office of the Lincoln MP to give him a letter urging government action against climate change, but saw that he was not present.
In the letter and protest itself, Extinction Rebellion appealed for government to "learn their lesson", stating that "inaction equals death" when it comes to climate change.
But upon arrival, nobody at the constituency office answered the door for the XR campaigners.
Eventually, protestors had to leave a copy of the letter attached to the railings outside the building.
A spokesperson for XR said: "We had invited Mr McCartney to attend his office to receive the letter in person and we'd been informed he wouldn't be able to do that.
"We were surprised and disappointed that staff at the premises refused to open the door to us to receive it.
"After all, we are his constituents and we were trying to bring a legitimate concern to our MP's attention."
Karl McCartney took to Twitter to respond to the protest, questioning if he was the only MP targeted like this.
https://twitter.com/karlmccartney/status/1276108874450440194?s=20
Update on June 26: — The MP later clarified to The Lincolnite that indeed protesters were aware he was not going to be at the constituency office, and that none of his own staff would be there. The XR protesters apparently did not use the post box for the shared office building.