June 8, 2020 3.50 pm
This story is over 18 months old
Grantham A&E downgraded "temporarily" as UTC
Some services will be lost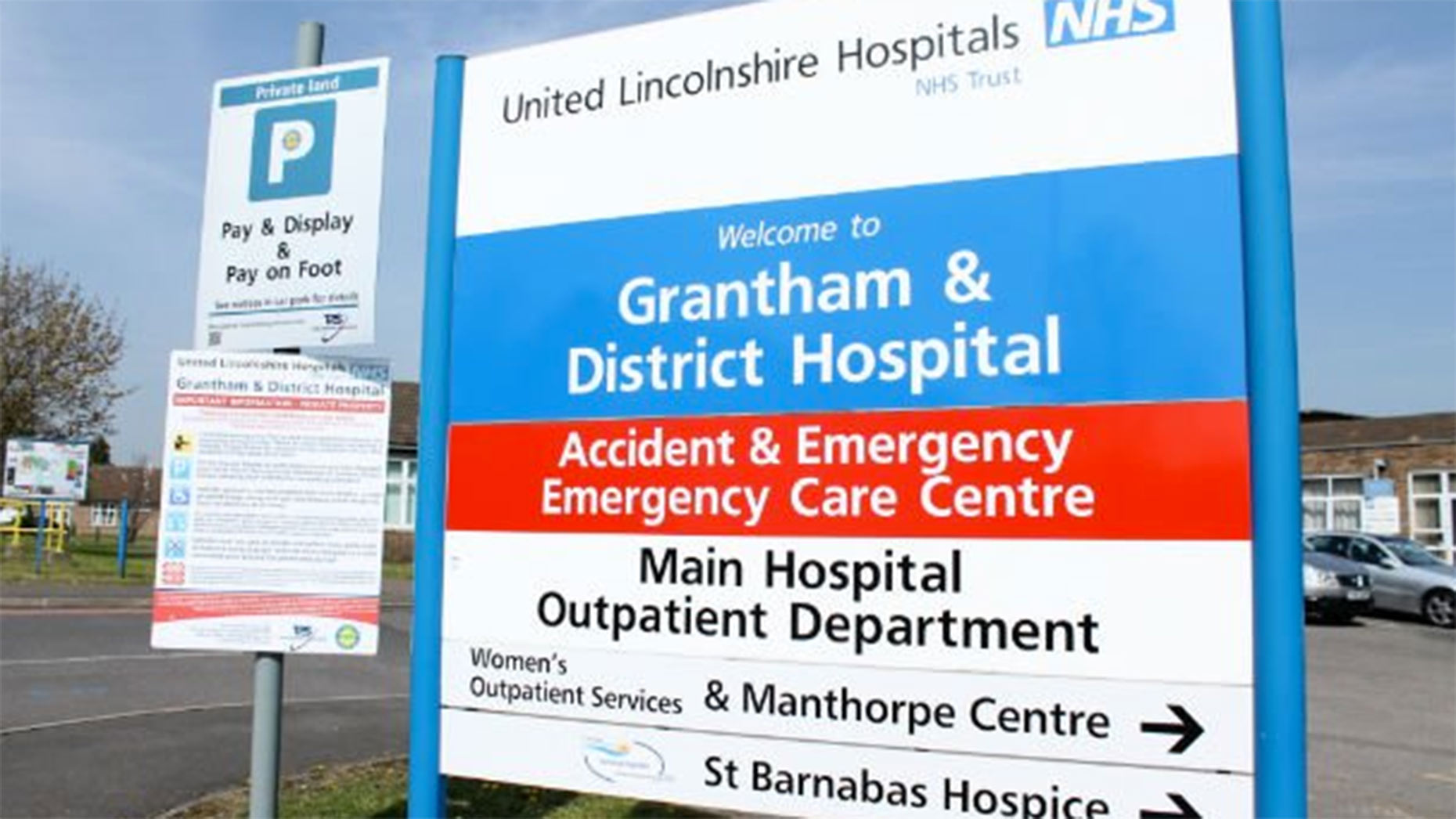 Hospital bosses have revealed plans to turn Grantham A&E into a 24/7 urgent treatment centre (UTC) as part of a major overhaul to tackle COVID-19.
United Lincolnshire Hospitals Trusts plans to create "green" site at the hospital – which will be completely COVID-19 free have been published for approval at the trust's "extraordinary" board meeting on Thursday.
Bosses say the plans will be temporary, starting from June 22, but carrying on until "at least March 31, 2021".
The changes will mean A&E patients and non-elective patients will be turned away from Grantham Hospital to other sites including neighbouring trusts.
However, elective surgery and day cases such as chemotherapy patients will be taken from Pilgrim and Lincoln hospitals and transferred to Grantham.
"We believe these temporary changes are the right approach to manage the pandemic in a way that best protects our patients and staff whilst delivering key services," said the documents before the board meeting next week.
Changes include:
Cancer patients treated on site with only high dependency or intensive care patients going on to Lincoln or Pilgrim Hospital
The resumption of elective surgery on site, with lower levels at Lincoln and Pilgrim hospitals
Urgent diagnostic tests taking place on site
Papers before the board emphasise that the changes are "temporary in nature" and "completely separate from the process to make any permanent significant changes to services left by NHS Lincolnshire CCG."
The urgent treatment centre would be sited "in an isolated blue area" which would also include ambulatory care.
Some ambulatory care will for same day care patients and early urgent diagnosis care will be included in the UTC blue area.
Other services set to be excluded from the green site include paediatric surgery, a number of outpatients activities such as diabetes and cardiology, orthopaedic services such as fracture.
Campaigner Jody Clark, however, said the changes needed to go to formal public consultation if they were to be permanent and had concerns over people being forced to travel for A&E.
She said she was "not sure this level of change is either safe or necessary considering we have such low levels of the virus in Lincolnshire.
"If the trust are downgrading our A&E to a UTC without the formal public consultation, then they know we can argue this in court, if they try and make it a permanent change," she said.
"It makes no sense to change services during this outbreak. They needed to reinstate the 24hr A&E to avoid us having to travel or congregate at a central site.
"Why would they take more services away from us at this time? I am absolutely appalled that this will impact our community and staff at such a worrying time for us all."