June 11, 2020 1.23 pm
This story is over 40 months old
Grantham Hospital downgrade approved to make it COVID-free site
Chiefs were forced to reassure residents and staff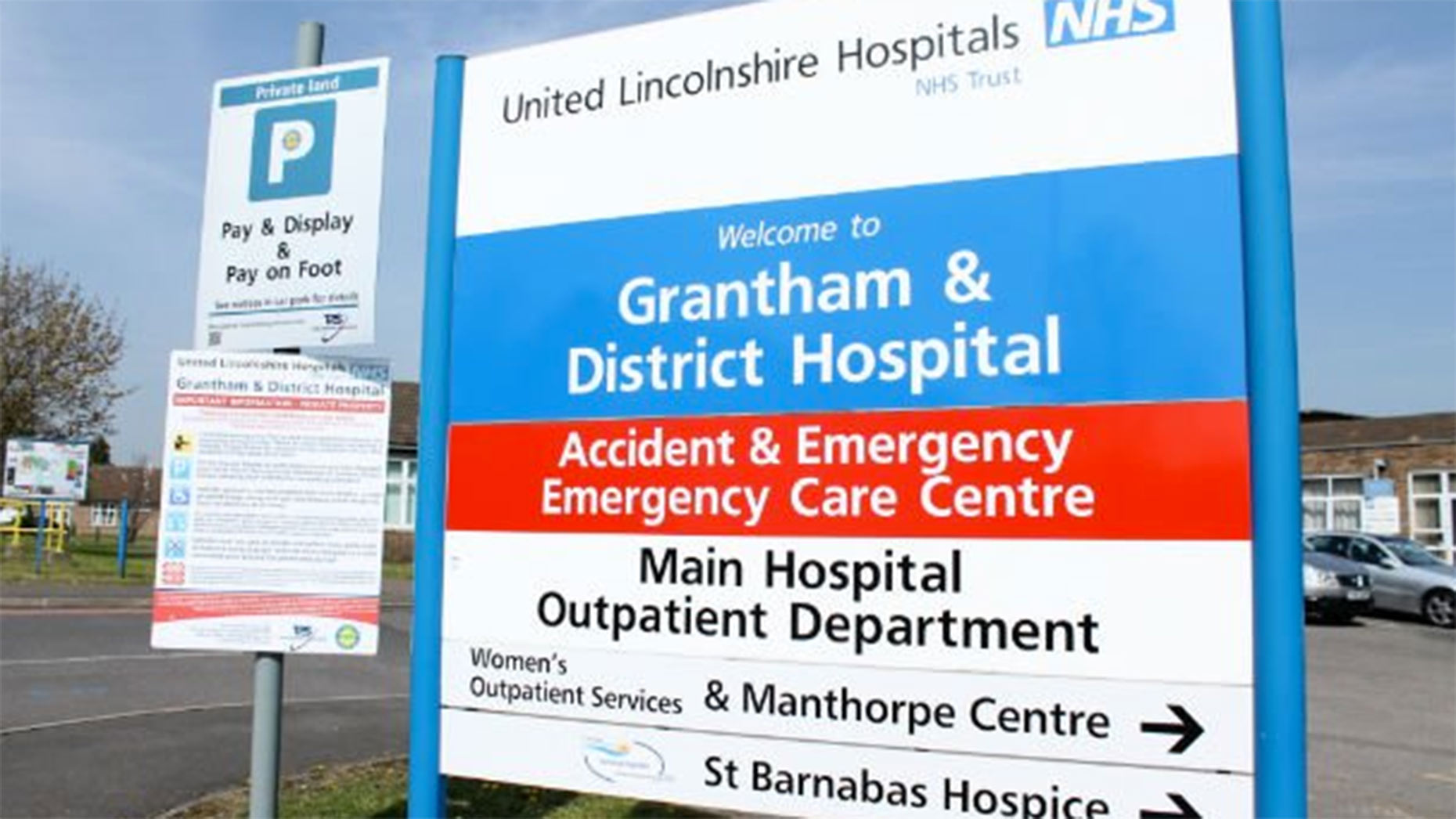 Plans to turn parts of Grantham Hospital into a COVID-free site, including downgrading its A&E to a 24/7 urgent treatment centre (UTC) have been approved by hospital bosses.
United Lincolnshire Hospital Trust's board on Thursday approved their proposals to restore a number of services across all of Lincolnshire's hospitals as they begin recovery from the coronavirus pandemic.
It comes as the hospital faces increasing waiting lists, with 15 patients a week being added to cancer operations, 35 a week to elective operating and thousands a month adding to the list of people waiting for treatment to start – the list has grown by 5,000 already since the pandemic started to over 12,000 people.
The proposals will see A&E patients and non-elective patients turned away from Grantham Hospital to other sites.
Elective surgery and day cases such as chemotherapy patients will instead be taken from Pilgrim and Lincoln hospitals and transferred to Grantham.
Chiefs were forced to reassure residents and staff who were concerned the changes would be permanent and jobs being lost.
They said there would be regular reviews of the measures and that plans could be changed again if the situation changed – such as a second surge of coronavirus overwhelming Lincoln or Pilgrim hospitals.
Chief executive Andrew Morgan said the coronavirus pandemic was "arguably the greatest challenge the NHS has faced in its entire history."
"As we tackle these challenges I'm acutely aware they cannot just be seen as numbers on a page, or in a headline," he said.
"These are real people we are talking about. They are our loved ones, family and friends and as such we have a duty to restore our essential non-Covid services as quickly as possible to reduce the potential harm, minimise distress, minimise fear and minimise anxiety.
"People may fear we're trying to undermine any long-term plans for the NHS in Lincolnshire – we're not, we're responding to a pandemic."
The planned urgent treatment centre will be sited "in an isolated blue area" which would also include ambulatory care.
Some ambulatory care will for same day care patients and early urgent diagnosis care will be included in the UTC blue area.
Mark Brassington, Deputy Chief Executive of the trust, said: "The impact this has had on our hospital sites is significant. All of these things have resulted in us not being able to see as many patients as we need or want to.
"We all want to do more activity and see more patients but we've got to do it safely. If a patient comes in for operation and subsequently contracts COVID there's a likelihood they could die.
"It is imperative if we do it we do it in the safest way possible."
He also said: "Staying as we are, we believe, isn't an option."
Following the meeting campaigner Jody Clark said it was a "tough situation" especially in the face of the waiting lists.
She said she had been reassured over some aspects, but said it was still "gutting" that Grantham Hospital was the one in the firing line when the number of cases in the county was still low.
She called for Lincolnshire MPs to meet with government health bosses to "find an alternative way for our large rural counties, with very poor transport infrastructure, to provide health services to our whole communities, without leaving any of us miles away from appropriate care."