June 4, 2020 4.20 pm
This story is over 18 months old
Hospitals spend £80k on more cleaning machines to tackle COVID-19
The machines are used as an extra resource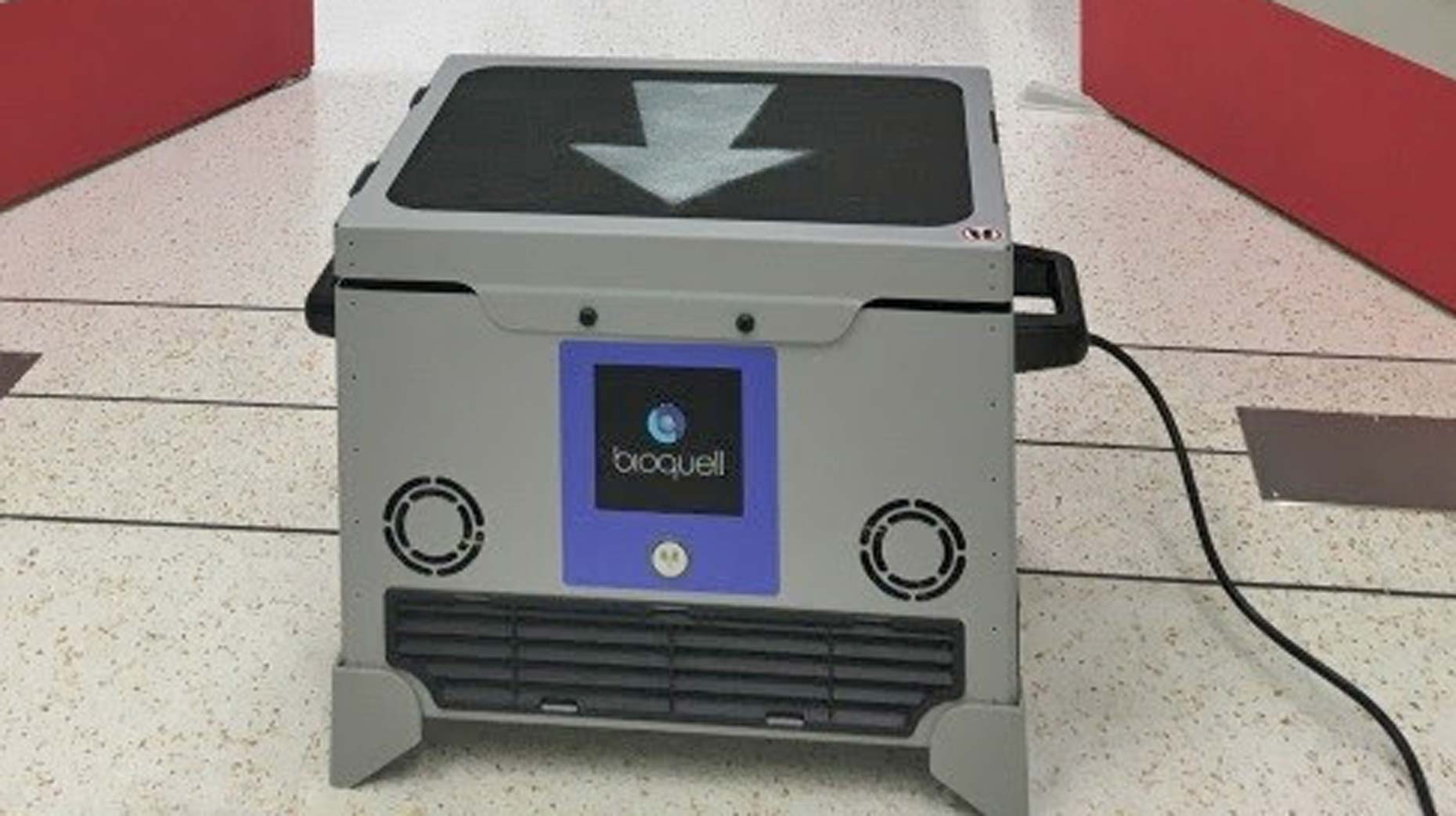 Another £80,000 has been spent by the United Lincolnshire Hospitals NHS Trust for additional cleaning machines to help tackle the coronavirus crisis.
The four additional hydrogen peroxide vapour (HPV) systems will help stop the spread of coronavirus, norovirus, MRSA and other drug-resistant micro-organisms in Lincoln, Boston and Grantham hospitals.
This is in addition to the four that were put into action at the start of the year and have been in regular use to make sure the hospitals are as clean as possible. The machines are not used instead of the traditional methods, but as an extra resource.
The machines use the vapour to totally disinfect an area and kill all known germs on contact.
As the machine uses a gas, it doesn't cause damage to equipment and computers unlike steam cleaners and other more traditional methods.
However, the gas can be harmful to people, the cleaning can only be done in a room that is unoccupied and has been sealed off from all other areas.
Kevin Shaw, Head of Infection Prevention Control at ULHT, said: "These machines are a great asset, but nothing can replace the traditional simple steps of hand hygiene or visitors and staff staying away from hospital for 72 hours if you have had sickness or diarrhoea or seven days if you have had symptoms of coronavirus.
"We know bugs are becoming more resistant to antibiotics so we need to take any necessary steps to prevent patients getting infections whilst in our care settings.
"This new equipment will support the already well established cleaning systems and along with good hand hygiene by patients, their visitors and staff, we can help to reduce the risk of spreading harmful bugs to each other."