June 13, 2020 5.06 pm
This story is over 18 months old
Hundreds march peacefully for Black Lives Matter in Cleethorpes
But there were 'all lives matter' troublemakers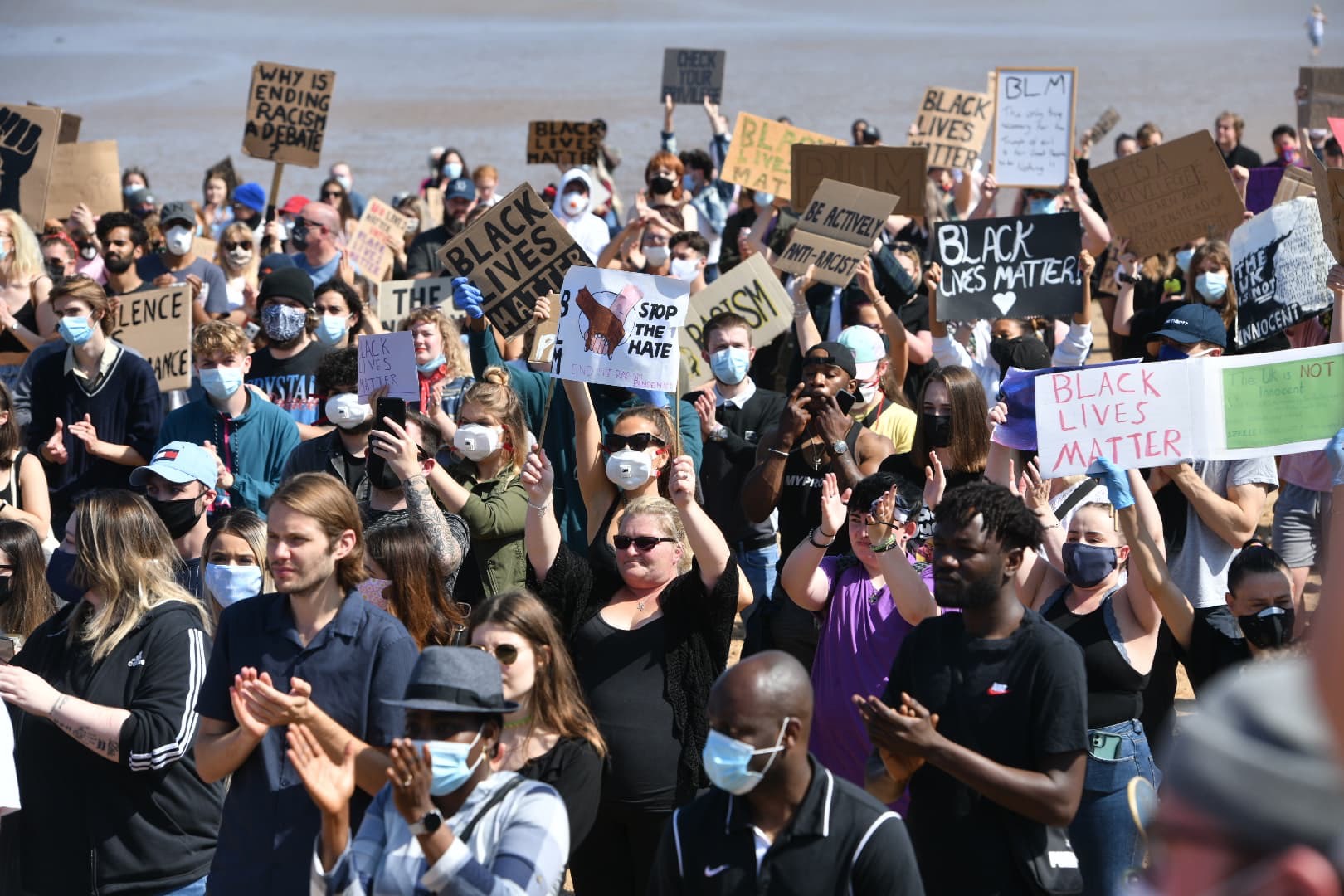 Hundreds gathered for a Black Lives Matter march in Cleethorpes on Saturday to highlight the problem of racism in Lincolnshire.
The peaceful protest started at Cleethorpes Leisure Centre and was organised by a group Black Lives Matter Lincolnshire, who also had support from local war veterans. Earlier in the week online abuse and threats targeted at them made them more determined to protest.
There was also a strong police presence in the town, and officers had to keep away an opposing smaller group which chanted "all lives matter." Police even had to pepper-spray them to break them up and get them to back off.
Assistant Chief Constable Chris Noble said: "I am pleased to share that today's protest in Cleethorpes was largely peaceful.
"However, a small group of people, not protesting as part of Black Lives Matter, decided to use the protest as an opportunity to behave inappropriately, threatening and assaulting officers.
"Two people have been arrested on suspicion of assaulting a police officer, they remain in our custody at this time.
"I would like to say thank you to the event organisers as well as the vast majority of those that attended for protesting peacefully."
Meanwhile, some 500 people gathered in Lincoln for a peaceful protest earlier this month and another one is planned for June 20 in the city.