June 11, 2020 5.09 pm
This story is over 41 months old
Threats and abuse won't stop Black Lives Matter protest in Cleethorpes
Over 300 people are expected to attend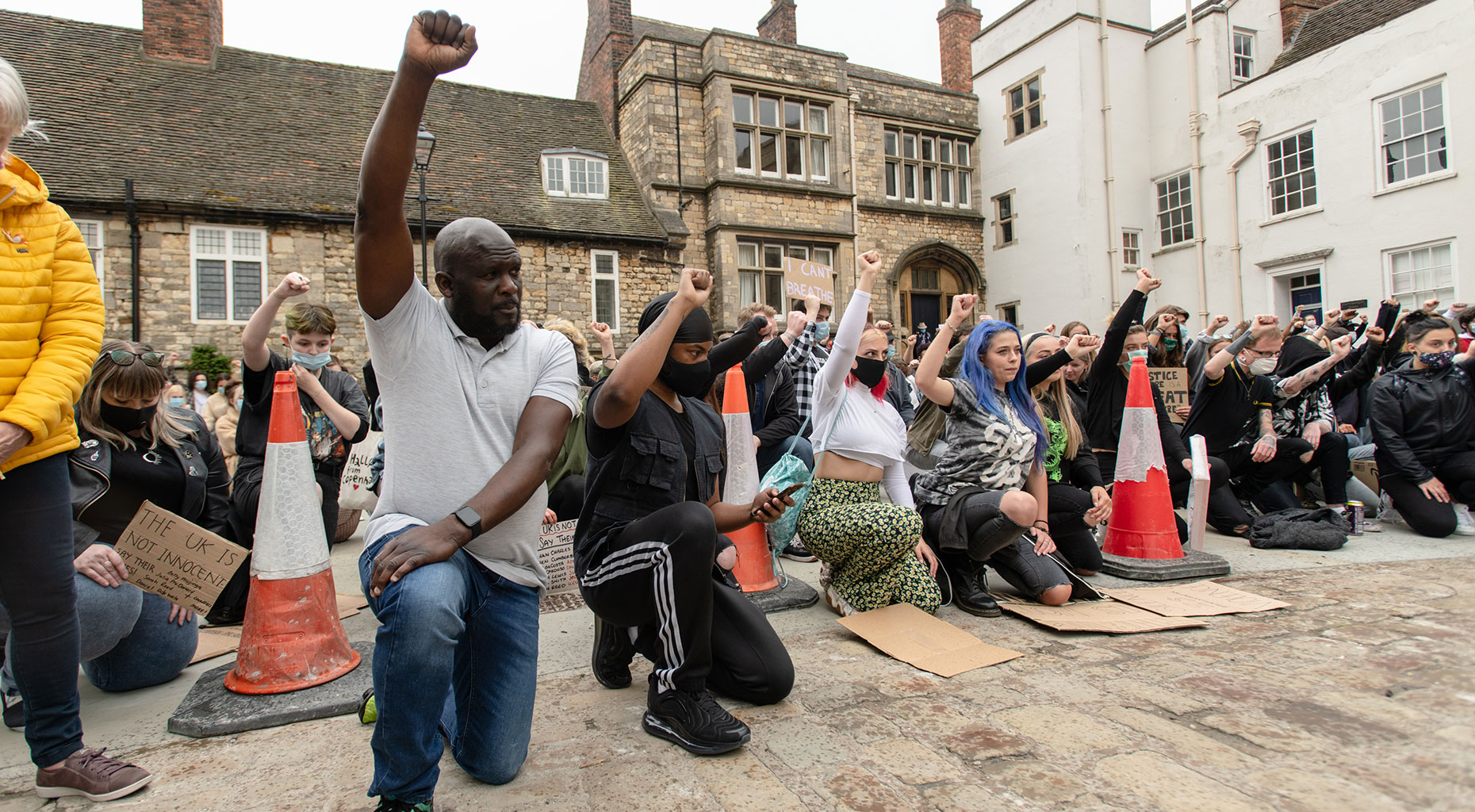 The organisers of a Black Lives Matter protest in Cleethorpes say online abuse and threats targeted at the group has made them "all the more determined to march and highlight the problem".
Black Lives Matter Lincolnshire has organised a peaceful protest, which will start at Cleethorpes Leisure Centre at 3pm on Saturday, June 13. At the time of publication 318 have confirmed their attendance on Facebook, with a further 524 people interested in going.
According to the Grimsby Telegraph, a rival group is planning to attend. The organiser of an alternative protest has reportedly encouraged friends to gather at the leisure centre at 12pm on the same date.
There will be a community policing presence during the Black Lives Matter Lincolnshire protest. However, the second protest has yet to be officially confirmed.
The two events have prompted some concerns about safety issues and possible trouble.
Determined to march on
*Readers discretion advised as the below message includes strong and offensive language.
Brian Milne, founder of Black Lives Matter Lincolnshire, told Lincolnshire Reporter that the group has been made aware of messages containing nasty and racist comments aimed at the group.
He claimed there have also been general threats going round on Facebook aimed at residents of Cleethorpes and Grimsby. He has already reported some messages to Humberside Police, who he recently met with about their potential presence at his group's protest.
Brian said: "We have been told in messages to the Black Lives Matter Lincolnshire page that we are not welcome in Cleethorpes.
"The more people that say this the more I realise there is a problem in the area. This makes us more determined to march and highlight the problem."
Brian added that the hate spreading on social media has caused a few of the protest's speakers to back out, but he is still expecting good numbers to attend and is happy to have the support of fellow protestors and local war veterans.
'Opposing fascism, racism and bigotry'
Black Lives Matter Lincolnshire also re-iterated its stance on social media on Thursday, saying: "We would like to emphasise in response to the news that people are trying to organise a counter protest against us that no part of Saturday's demonstration is about destroying statues/monuments.
"It would in fact be completely opposed to the entire point of our march, which like the motives of the RAF and other armed forces in World War Two as commemorated by this (war) memorial, is about opposing fascism, racism and bigotry."
Police presence
Chris Noble, Assistant Chief Constable at Humberside Police, said:  "As with the previous event in Hull, we have been working closely with the organisers to make sure it's a safe environment for everyone.
"At this current time Coronavirus remains a deadly disease and there are still restrictions in place to prevent its spread, which include not gathering outside in groups of more than six people.
"That being said, we recognise the rights of people to express their feelings and we ask that people work with officers at this challenging time. We continue to work with our communities to engage, explain and encourage them to keep them safe and would remind people to observe social distancing to prevent any risk to themselves or others."