June 25, 2020 12.39 pm
This story is over 41 months old
Internal squabbles and free parking offers as alliance vote approaches
Skegness councillors have hit out at an amended deal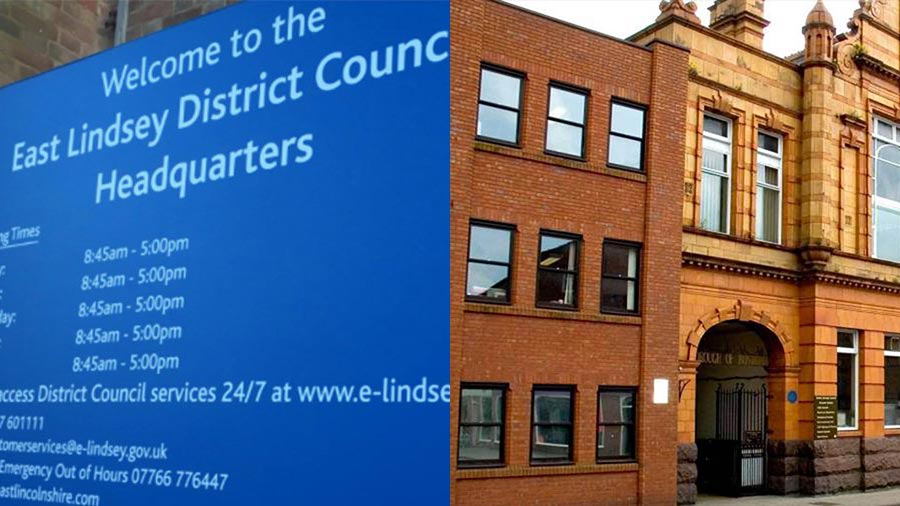 Boston and East Lindsey councillors are still squabbling over plans to form an economic alliance, but free parking could sweeten the deal.
Boston Borough Council members will tonight (Thursday) be asked again to approve an amended strategic alliance with East Lindsey District Council which will see the authorities look to save £15.4million over 10 years by sharing their workforce, including a chief executive.
The plans have already been approved by ELDC but were withdrawn by Boston leaders at the last minute after opposition members voted to delay it for more scrutiny.
If approved, the new plan will create a scrutiny committee to allow Boston councillors to "shadow the evolution of the point officer corps" and allow the authority the ability to terminate the agreement after 12 months.
ELDC is due to note the changes at a meeting next Tuesday, however, members of the Skegness Urban District Society have called for ELDC to bring the plans back to the table for a full vote.
In an open letter, SUDS councillors says the deal will see residents of ELDC "pay for the huge redundancy packages" of the other side and, if Boston decides to leave after 12 months, will "leave residents to pick up the pieces".
They say ELDC has "done little… to consult its residents" and says a full discussion would mean councillors "and residents are not feeling conned and lied to".
Council leader Craig Leyland denied "pulling the wool" over anyone's eyes and that there would not be any additional impact on council tax.
He said the changes only provided reassurance to Boston Borough Councillors and did not change the basic ethos of the alliance – adding that ELDC could also leave after a year if it wanted and that the authority's scrutiny chair had offered assurances there would be full examination of the plans when they were passed.
"They're not changing what we agreed to in terms of shared senior officers or workers. For us we are more comfortable about this alliance," he said.
"We would not agree to these changes if they caused any detriment to us," he added.
He said the first year alone was expected to make £900,000 in savings of which a cap of £750,000 would go to redundancies and the surplus split between the two councils as agreed.
Elsewhere, a letter published by Boston and Skegness MP Matt Warman, who has previously called on the two authorities to approve the plans, appears to suggest an offer of free parking in a bid to sweeten the deal.
The proposed strategic alliance with @Bostonboro and @EastLindseyDC comes to council on Thursday.

I'm pleased to see confirmation of the new possibilities it offers in Cllr Nigel Welton's reply to my letter.

These would include free parking in town until the end of 2020. pic.twitter.com/8F0gxzUqao

— Matt Warman MP (@mattwarman) June 22, 2020
Boston Borough Council has recently put parking charges back in place in stark contrast to its neighbours East Lindsey and South Holland who have extended their free parking to aid town centre recovery.
However the letter from Councillor Nigel Welton said: "Providing free parking is just one aspect of helping the town recover and thrive going forward.
"If the strategic alliance is passed at next weeks council meeting it would deliver savings which would allow us to provide free temporary parking."
He said the cut to the cost could run until January 1.