June 19, 2020 4.35 pm
This story is over 25 months old
Key workers spread positivity with uplifting song
A big thank you to all key workers!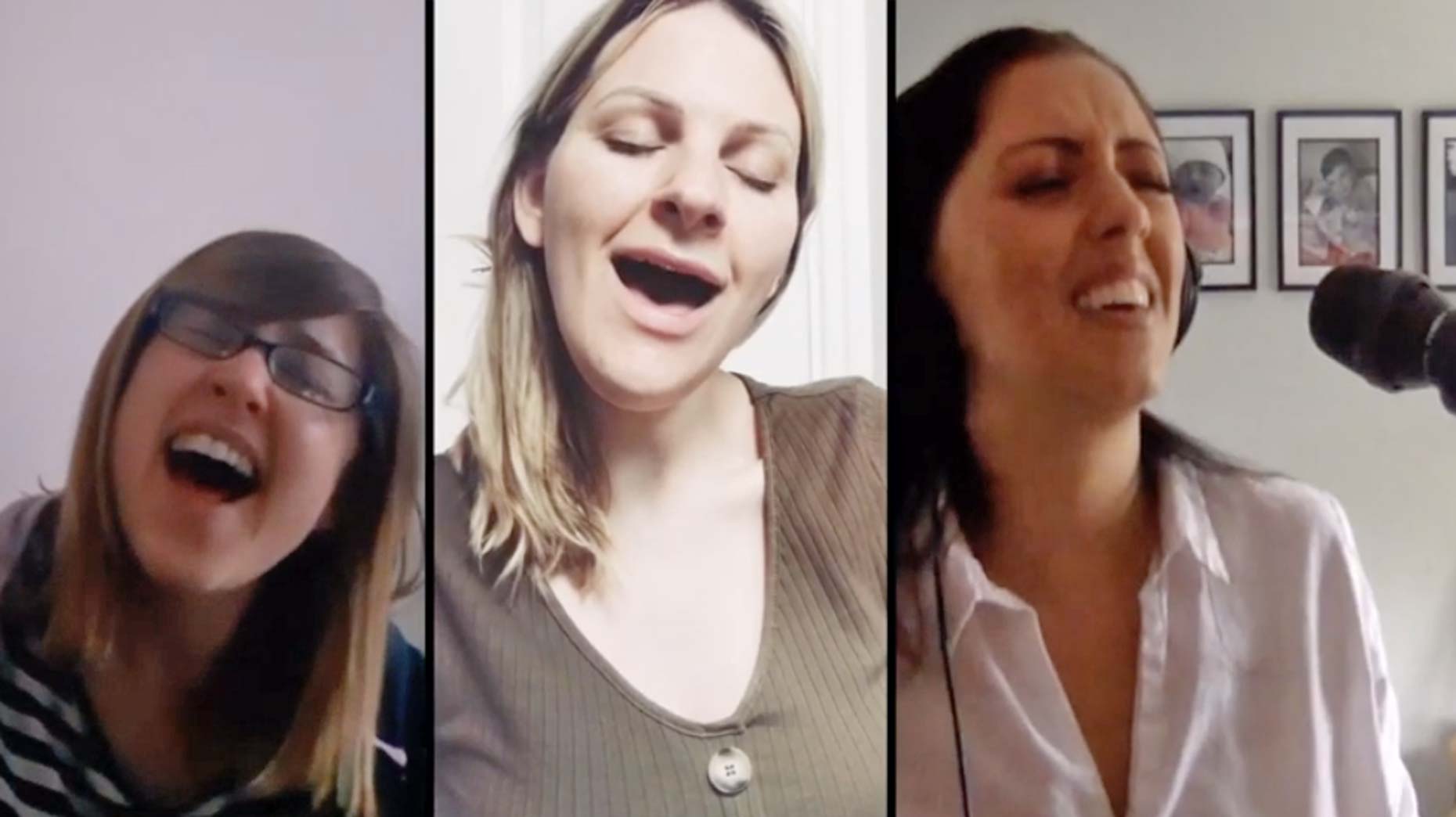 Around 50 key workers from across the UK, including in Lincolnshire, sang in a special song to give hope to people during the coronavirus crisis.
Edward Young, 22, lives in Glinton on the border near Market Deeping and Stamford. He wanted to spread positivity to people having a tough time during the coronavirus pandemic, so he wrote 'Hold On (For Another Day)'.
The song, released under the name 'Hope Nation' this month, is to thank the key workers and raise money for the NHS, with over £800 so far being raised – click here to make a donation. The video has already been viewed by 40,000 people.
In addition to just under 50 key workers singing, there were around another 30-40 in the video from all over the world holding up signs that say #HoldOn in their own languages.
The key workers include Alice Kat, who is a healthcare worker in Lincolnshire.
Edward told Lincolnshire Reporter he wants the video to "bring people together and thank our amazing key workers".
He said: "At the start of lockdown, it was a very delicate time, and I really felt that I could help bring some hope and positivity to people who need it right now.
"A lot of people are really being affected by the current situation, whether they're stuck away from loved ones, quarantined somewhere they don't feel safe or struggling with their mental health or financial situation.
"So, the lyrics were written to say that no matter how alone you feel, we're all in this together and your voice is heard.
"The reaction so far has been wonderful. So many people have already told us how it's made them really emotional and helped us to share this message of hope across the globe. It's got a very special feeling of togetherness in the face of adversity."
The lyrics
Here I am staring at the phone
Isolated but not alone
The clock is ticking but the world is still
Turn on the TV and I'm greeted with a chill
The nights feel empty and the days are cold
I know, I know
It won't be easy but we'll make it out
I know, I know
Hold on another day
We feel your touch from miles away
We will be free
And there will be
A light, wait and see
Hold on for another day
From your rooftops and across the sea
From the window I feel you reaching for me
We're together staring down the fear
We're united as borders disappear
Another sun will shine on us
I know, I know
Hold on another day
We feel your touch from miles away
We will be free
And there will be
A light, wait and see
Hold on for another day
A song of hope floods the empty streets
In a language we all can speak
We'll find comfort, find some peace
As one
So, hear us when we say
Hold on another day
We feel your touch from miles away
Hold on for another day
(Hear us when we pray)
Hold on for what we have
The ship has sailed to a promised land
The ride could get rough
Times will be tough
But that will never be enough
Hold on
Hold on
Hold on
Hold on