June 25, 2020 3.31 pm
This story is over 18 months old
Lincoln care home and family clash over 'window wave' eviction
Both sides have had their say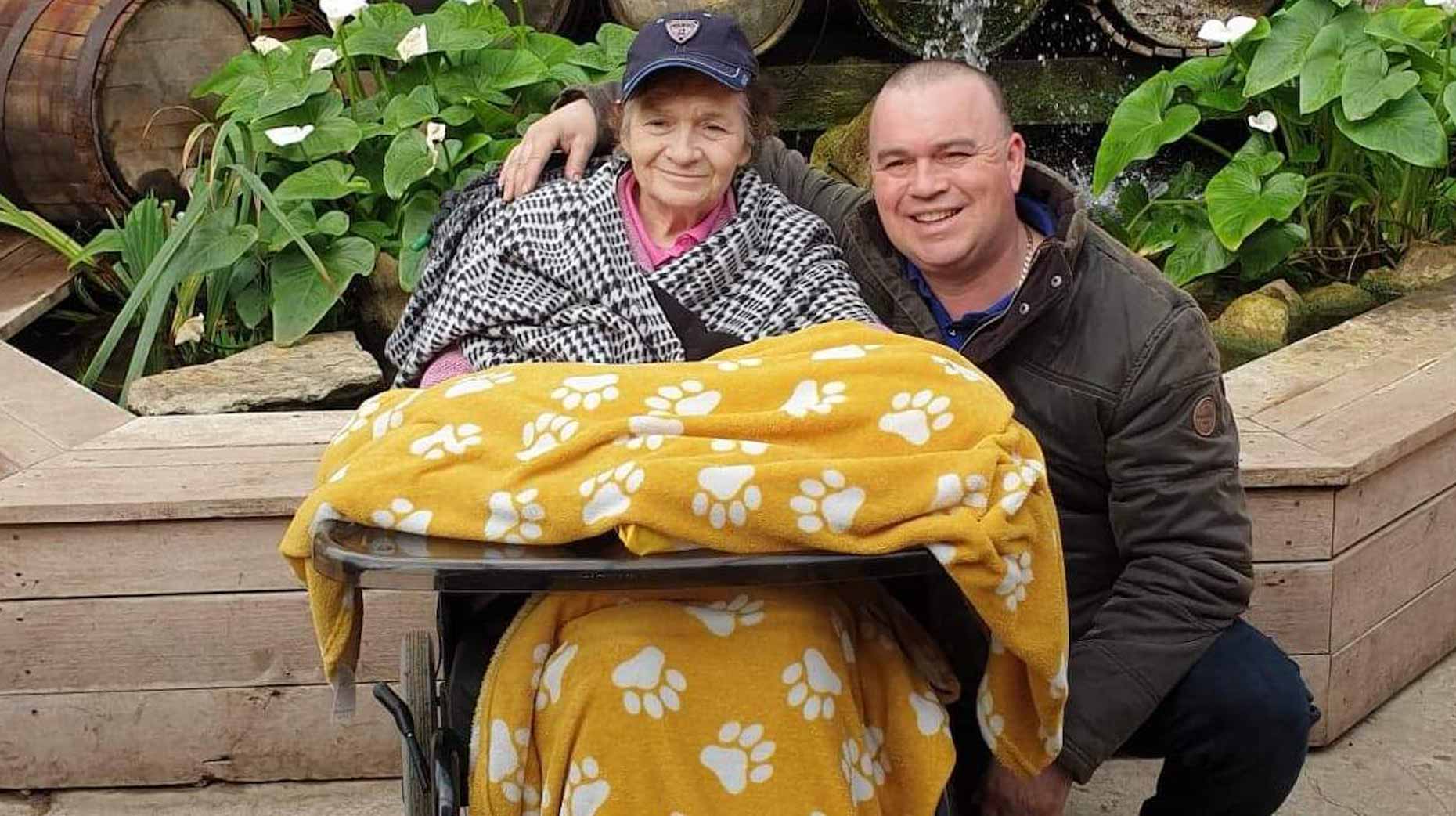 The family of a frail 77-year-old woman claim she was evicted from a £1,375-a-week care home in Lincoln because her husband waved at her through a window from a public footpath.
The care home owners disputed this saying "the family repeatedly broke the law and lockdown rules" and that "staff were bullied and verbally abused," which the woman's daughter denied.
Lisa Burford, who is confined to a wheelchair after suffering a double stroke, had been a resident at Tennyson Wharf Care Home in Burton Waters since January 2020. Tennyson Wharf Care Home is run by Barchester Healthcare Ltd.
Her daughter Michaela Burford-Bradshaw said the nurses and staff were good with her mother, but that the "disgraceful management" caused the family a lot of stress during the coronavirus pandemic.
She said: "I was angry, upset and very worried about my mum as it caused her immense stress. We tried as a family to engage with Barchester, but I feel my mum's phycological wellbeing was not taken into consideration and as a family we felt trampled on."
The eviction
On April 30, a six page letter was read out to Lisa in her room, which her daughter was then sent a copy of.
Michaela, who is a safeguarding consultant and qualified nurse, told The Lincolnite that the letter 'threatened eviction' if her mother didn't comply with the requirements set out.
She believes the eviction threat was because Lisa's husband of 50 years, 73-year-old Brian, had initially been waving to her from outside her window from around three metres away. He had also left food outside for her due to weight concerns as his wife had been refusing what the home offered.
She said after he had been told to stop doing this by the care home he did. Instead Brian, who has throat cancer and finds it difficult to speak, began waving from a public footpath six or seven metres away.
The home said to Michaela on May 7 that staff took her mother to the terrace outside and left her there as requested. It added that Lisa's husband was seen in close proximity to the care home, visiting and speaking to his wife face-to-face.
That prompted the care home to serve notice to terminate Lisa's placement at the home with 28 days notice.
Michaela accepted the termination notice, but asked for an extension on the 28 days. She received a further email on the evening of June 4 saying her mother must leave the next day.
Michaela asked the charity Care Campaign for the Vulnerable for help, whose founder contacted the care home owner's chief executive on the day of eviction the next morning. A seven day extension was agreed before the family managed to move Lisa out on June 10.
She reported the care home to the Care Quality Commission, with the latter confirming it was aware of the situation, but no further action was being taken currently.
Care home disputes the claims
In a statement it issued to The Lincolnite, Barchester Healthcare Ltd said: "Tennyson Wharf is COVID-free and rated good by the Care Quality Commission (CQC). We don't usually get into personal details but in this instance it is important to clarify the background because this was not a case of someone being evicted for waving through a window.
"Notice was not given immediately but only after repeated failures to adhere to clearly stated requests to follow these protocols. The family repeatedly broke the law and the lockdown rules, at a time when the rest of the British public were following the government's regulations.
"Staff were bullied and verbally abused. Residents were put at risk as family members insisted on delivering food to the home, ignoring social distancing, or even reaching in the window at a time when all other households were on lockdown.
"Not only did they ignore our requests, they broke the lockdown, putting lives at risk. Multiple family members from different households were involved in these lockdown breaches. On serving notice when our pleas for supporting our position fell on deaf ears, despite assistance from ourselves, the family made little or no attempt to find an alternative home until the very last minute.
"This all occurred during a time of heightened concern for residents and staff and while we are sorry it came to this, we will not hesitate to protect our residents and staff from the very real danger of COVID-19."
A spokesperson for CQC said: "We were made aware of the provider giving 28 days notice to the individual in question, and then extending it for a further seven days.
"The CQC inspection team kept in touch with the service throughout this time and we gained assurance that the vulnerable person would not be evicted unless the family had found a new home for the person to live in."
Family response
Michaela said the claims made in Barchester's statement were "total lies".
She said: "They have accused us of all sorts of things as it suits their narrative far better. There have been no multiple breaches. I'm a qualified nurse and get angry when people break lockdown rules and I'm aware of the coronavirus rules.
"It is disgraceful and insulting that a home could accuse a nurse and a family of breaking social distancing. It feels like a smear campaign and I would question them as to what exactly the risk was of someone waving from a closed window."
Lisa is now settled and much more relaxed in a new care home. They can now see her mum socially distanced by appointment with PPE within the car park area of the new home.