June 26, 2020 12.50 pm
This story is over 18 months old
Lincoln Eastern Bypass will be late and over budget — again
Not the first time this happes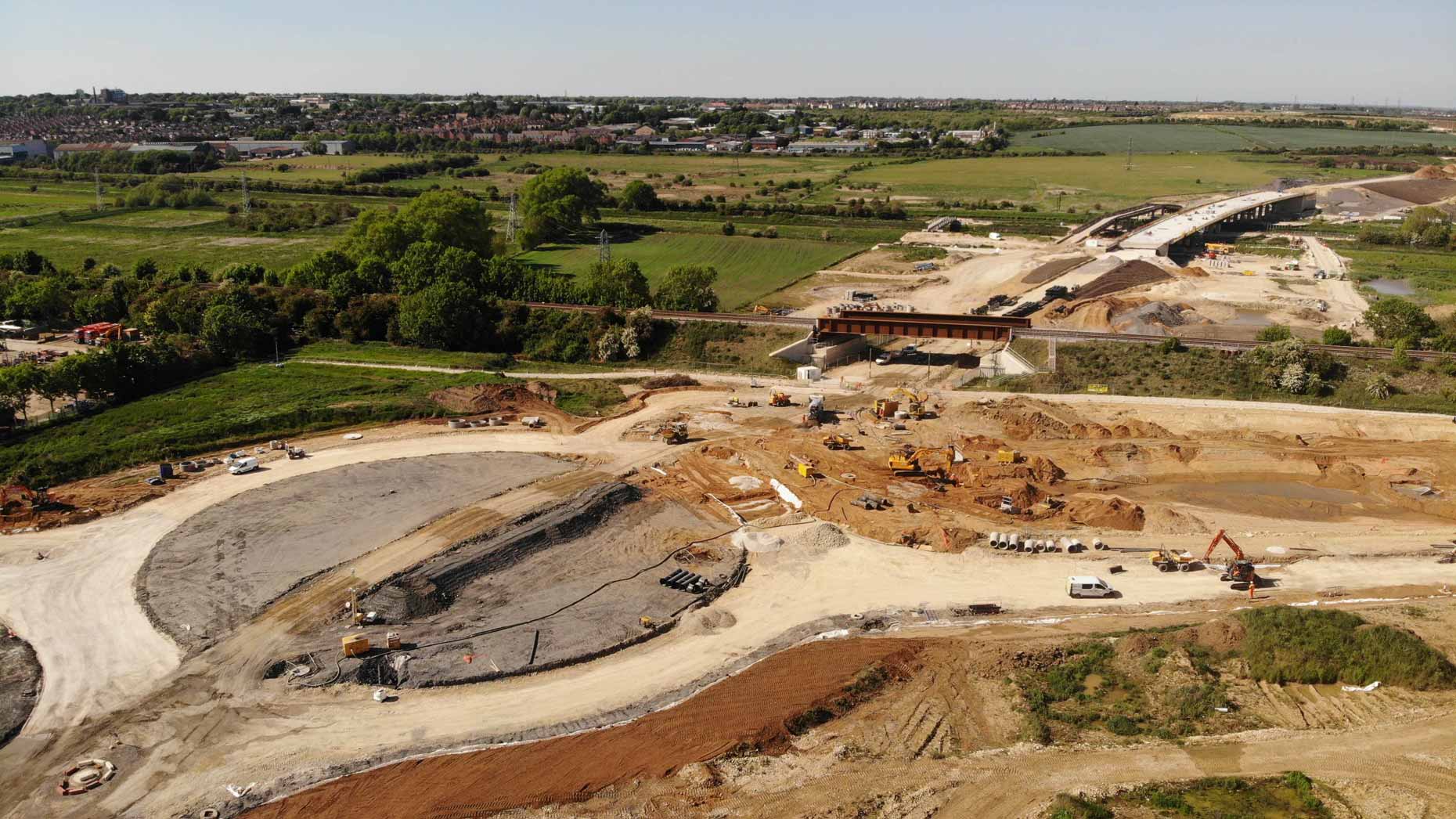 Lincolnshire County Council's highways boss said the Lincoln Eastern Bypass will be over budget and late once more.
Councillor Richard Davies was updating the authority's full council on a number of schemes across the county including the Grantham Southern Relief Road.
He said there had been initial delays to the Eastern Bypass but that it had later been put back on track and "progress has been good" due to the warmer weather.
He said issues with drainage were being resolved due to a change in contractor, adding: "I'm confident the road will be open by the end of the year."
The project was meant to be completed in spring 2020, then autumn 2020, and now "by the end of the year".
The Grantham Southern Relief Road had continued during the pandemic due to the work being mostly machine-based.
"Both of those schemes will see cost increases, but unfortunately at this time it's not easy to quantify what it will be and we'll be updating the council in due course," he said.
The bypass is estimated to cost £120 million and will start at a new roundabout on the A15 Sleaford Road and finish at the A158 Wragby Road, with a 7.5km cycle path running adjacent to the road.
After an initial finish date of May 2020, due to contractor issues and wet weather, the bypass works were meant to be finished in the autumn.
The GSRR, which will link the A52 at Somerby Hill to the A1, was originally set to cost £102 million.
Other key remarks include:
The Spalding Western Relief Road is moving forward and has entered design phase
A lobby of central government around the Boston Distributor Road saw no funds made available but other avenues being explored
A multi-year programme is due to be rolled out to create more foot and cycle ways along the planned Lincs Coastal Highway
A46 Riseholme Roundabout improvements are due to restart
The Dunholme/Welton Roundabout will begin again in September
The A17/A153 Sleaford Rugby Club Junction works have also restarted
Planned works at Holdingham Roundabout have "unfortunately" been delayed until the middle of February
Work on new traffic lights at the Corringham Road and Thorndike Way junction will start in September