June 26, 2020 10.45 am
This story is over 25 months old
Lincoln high street among unhealthiest in the UK, study finds
Lincoln among the worst in the UK for healthy high street facilities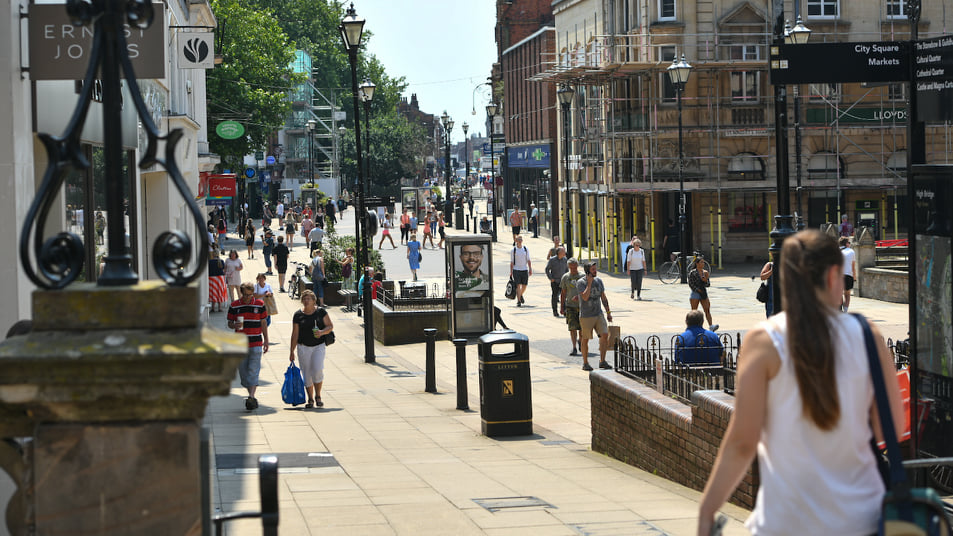 Lincoln has one of the unhealthiest high streets in the UK, according to a new study.
The study by house buying service BankRate ranked Lincoln 62nd out of 82 cities based on the number of gyms, pubs, betting shops and fast food chains on a high street.
The rankings are based on the amount of establishments on the high street and their benefit to the wellbeing of the community.
For instance, payday lenders and fast food restaurants are worthy of negative scores, while GPs and wellbeing centres gain points.
Lincoln performed particularly badly when looking at leisure centres, with only seven cities showing fewer leisure centre venues.
Limited educational facilities, including museums and libraries, played a part in the city getting such a low score.
Sarah Loftus, CEO at Lincoln Business Improvement Group, said: "It seems they have just counted facilities rather than look at quality.
"They haven't looked at other health statistics such as obesity rates and cost of living."
An obesity study conducted by Public Health England showed Lincolnshire to be above the average weight in the country, with around 65% of adults considered either overweight or obese.
York was found to have the healthiest high street, with Peterborough ranking as the unhealthiest in the whole country.
Other cities in the top five were Glasgow, London and Cardiff, while at the bottom of the list were also Rotherham, Swindon and Slough.