June 24, 2020 4.30 pm
This story is over 25 months old
Local gyms react to extra weight before reopening
Four independent gym owners had their say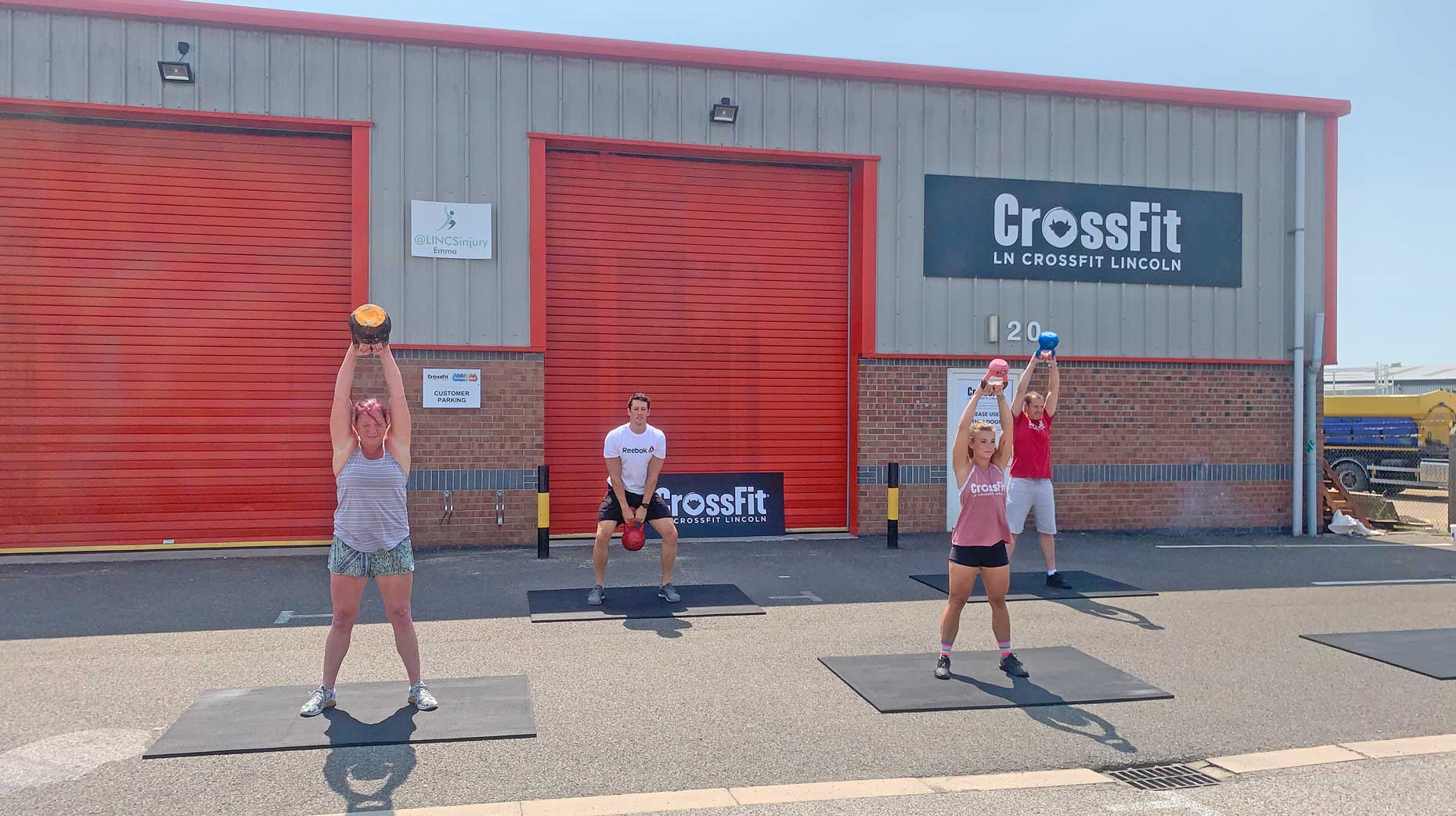 Local gyms in Lincoln have been reacting to the news that they will not be allowed to reopen next month unlike most of the hospitality and beauty sectors.
Although pubs and hairdressers were given the go ahead to reopen on July 4, indoor gyms and sports venues/facilities were among those to be told they cannot return to business just yet. However, outdoor gyms will be allowed.
The Lincolnite spoke to four local independent gym owners, who spoke out with a mixture of frustration and looking positively at how they may be able to adapt.
Ryan Croft, owner at Primal Life Gym on the Sunningdale Trading Estate, said the industry has missed out on its peak season due to being closed for more than three months.
He said: "We've been disappointed in how elements of this crisis have been handled by the government. This latest extension of the closure of gyms and fitness centres is further fuel to that disappointment. Not least because of the financial ramifications of remaining closed to the businesses in our sector.
"The fact that people are unable to enjoy and partake in structured exercise and gain the associated physical and psychological benefits that it brings is having a further detrimental impact on the health of the nation.
"We want to ensure the safety of all our members and the wider population and we can very much ensure that within all the current guidance, but we're not being given that opportunity."
He added that the long-term impacts won't be realised for some time, but hopes businesses are able to remain flexible and get creative with ways they "generate income to re-balance the books".
David Poole, owner at Custom Fitness on Dean Road, was also disappointed, but said it is "important to see the bigger picture and understand the wider factors that have dictated the decision".
He said: "I would hope that the government could look at ways to segment the health and fitness industry – for a set up like Custom Fitness when total numbers of clients are relatively low compared to a standard gym. We are in a far better position to work effectively to UK Active guidelines.
"Ultimately it has given us the opportunity to prep even more for when we can put the shutter doors up and welcome clients back. Whilst it will be excellent to do this, the most vital coaching skills don't require a roof – so my coaching team and I will continue to coach our members and adapt to the constraints that we have to work within."
Kristen Ingraham-Morgan, owner at LN CrossFit on Earlsfield Close, is determined to put her energy into finding alternative ways to provide a service to its members.
This includes outdoor strength and conditioning classes for groups of six, including the instructor, which will start from Monday, June 29.
All of the equipment will be fully sanitised and the gym also has a steaming machine. There will be no sharing of equipment.
Kristen said: "Obviously for us it's not ideal, but every sector is wanting to be open and somebody had to be first. It is what it is and we are focusing on doing the best we can with the guidelines given.
"We are a smaller gym and are able to maintain safe social distancing practices with the equipment and classes, so that we can still offer some training safely and legally. We can offer some outdoor classes and try and keep our members active.
She added that customers have been "extraordinarily loyal" with many offering to keep their memberships going during lockdown to help support the business.
Simon Ward, owner at Lincs FitBox in Bracebridge Heath, said his gym switched to online classes for its members during lockdown and will continue to do so.
This includes a daily 30 minute session on Facebook or Zoom and also a Q&A session every day. The gym has also been liaising regularly with its members with meetings, where they vote on what will happen going forward.
He said: "It is disappointing, but at the same time the big thing about the decision is we are keeping our members safe, which is the main priority.
"Our business model works on groups of up to 10 in the mornings and then up to 30-40 in the evenings, sos this has a big impact on us for that. It is frustrating, but we have managed and will continue to get by."
Elsewhere in the county, New Image Gym on Church Lane in Sleaford is adapting with a New Image "Outdoors" Gym under a large gazebo in the week commencing July 6.