June 15, 2020 10.25 am
This story is over 41 months old
Six days without new COVID-19 deaths as most shops reopen
More retailers welcome shoppers back to the high street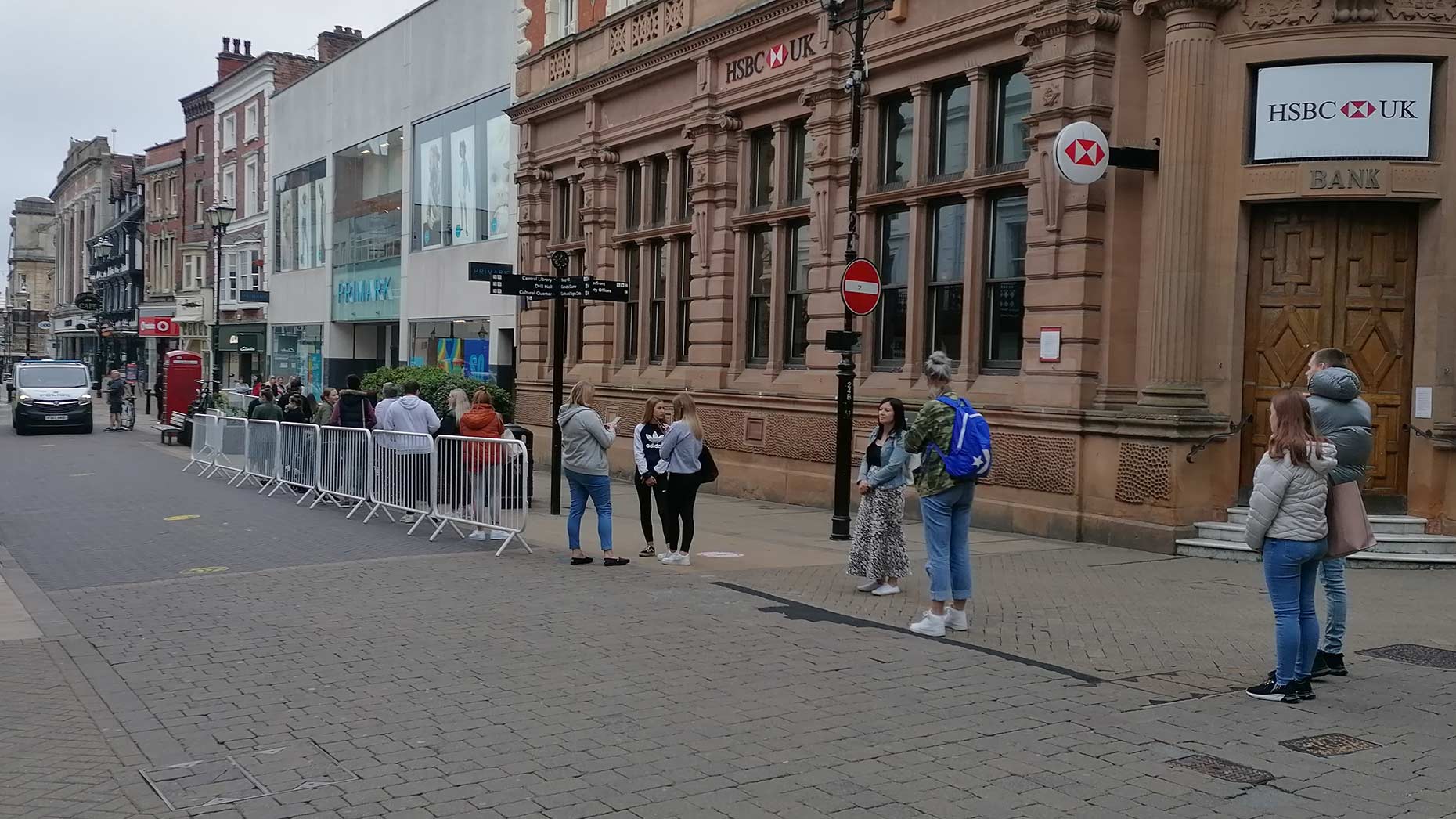 There have been no additional reported COVID-19 deaths at Lincolnshire's Hospitals for six days as many shops look to open this week.
As the UK's lockdown enters its 13th week, the government's official figures over the weekend saw just four new cases added to the county's tally, bringing the total to 1,820.
Deaths reported at United Lincolnshire Hospitals Trust has remained at 136 – with the total in Lincolnshire's hospitals staying at 140.
Lincolnshire's director of public health Derek Ward said he suspected cases would continue but "only in a very small number".
"We know that the virus is still circulating, especially bearing in mind that the cases that we've seen on these numbers are the ones generally that come in because of hospital admissions."
"So we'll see cases probably throughout the summer, but hopefully only in a very small number."
Many more shops across Lincolnshire and the UK have been allowed to open up this morning as government chiefs feel the coronavirus situation has reached a safer stage.
Queues have been building up since the early hours – with one at Lincoln's Primark reportedly starting at 5am.
Retailers have had to implement strict safety measures, while Prime Minister Boris Johnson has urged residents to "shop with confidence".
Mr Ward said he understood the need to kick start the economy, but urged people to stick to safety measures such as the 2m distance and the regular washing of hands.
"The overall guidance, and this is down to the shops as well, is to not handle products if you aren't going to buy them if at all possible.
"Different shops will have different rules depending on what they will do if you have actually picked something up and looked at it and then put it back down.
"We know the virus can live on hard surfaces for a number of days so there is there is mitigation to try to get rid of that, but the key thing is if you wash your hands before and after you touch anything and you aren't touching your face in between, then the virus can't get to the skin."