July 9, 2020 3.55 pm
This story is over 40 months old
£6m upgrade underway for Lincoln Stamp End Sluice
Steel gates control water levels in Brayford Pool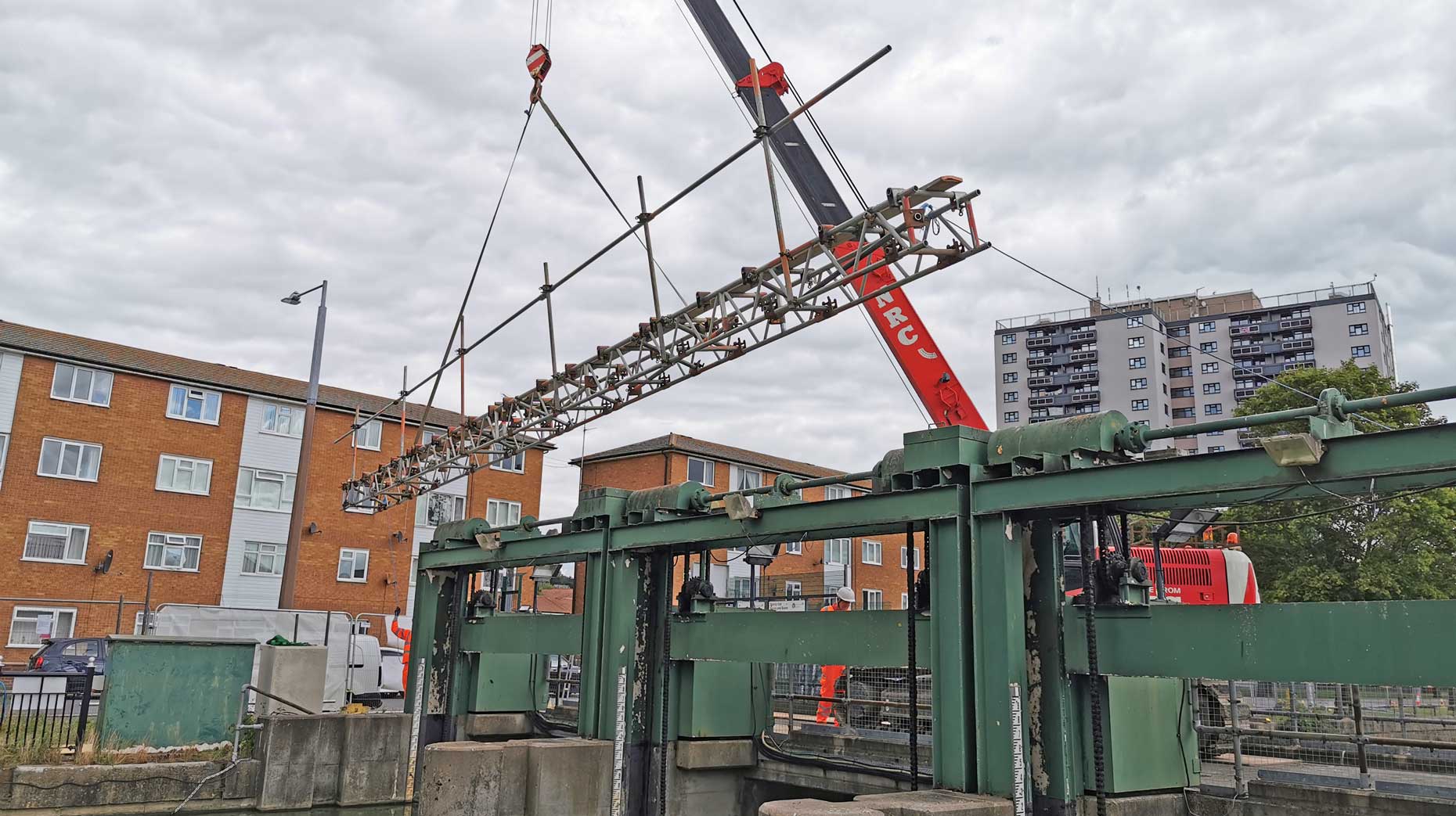 Work is underway to give Stamp End Sluice in Lincoln a mechanical and electrical upgrade as part of a £6 million investment in the city's flood defences.
The structure consists of three steel gates and controls river levels throughout the city to prevent water building up in Brayford Pool.
The Environment Agency started work in June 2020 and will extend the life of the sluice by another 30 years. Stamp End Sluice on the River Witham is essential for both flood defence and river navigation.
The work is estimated to last around five months and the first gate was due to be taken out on July 9. After some minor works to the structure, the new gate will be installed during the week starting July 13.
The work will also include a new passage for protected eels, enabling them to swim past the structure into 34km of waterway that was inaccessible before – from Stamp End to Claypole.
It is part of a wider scheme that will maintain the existing standard of flood-risk protection for around 4,000 homes and businesses in Lincoln.
The £6m Lincoln Defences Project, led by the Environment Agency, began in June 2019 and is expected to be completed by March 31, 2021, subject to reasonable weather conditions.
More than 2km of riverside walls and three sluices will have been renovated, as well as environmental improvements. This will generate economic benefits valued at almost £33 million.
The project has been funded by the Department for Environment, Food and Rural Affairs.