July 15, 2020 1.22 pm
This story is over 17 months old
Fast food chains slash prices with VAT cut
McDonald's, KFC, Starbucks, Nando's and Wetherspoons all have price cuts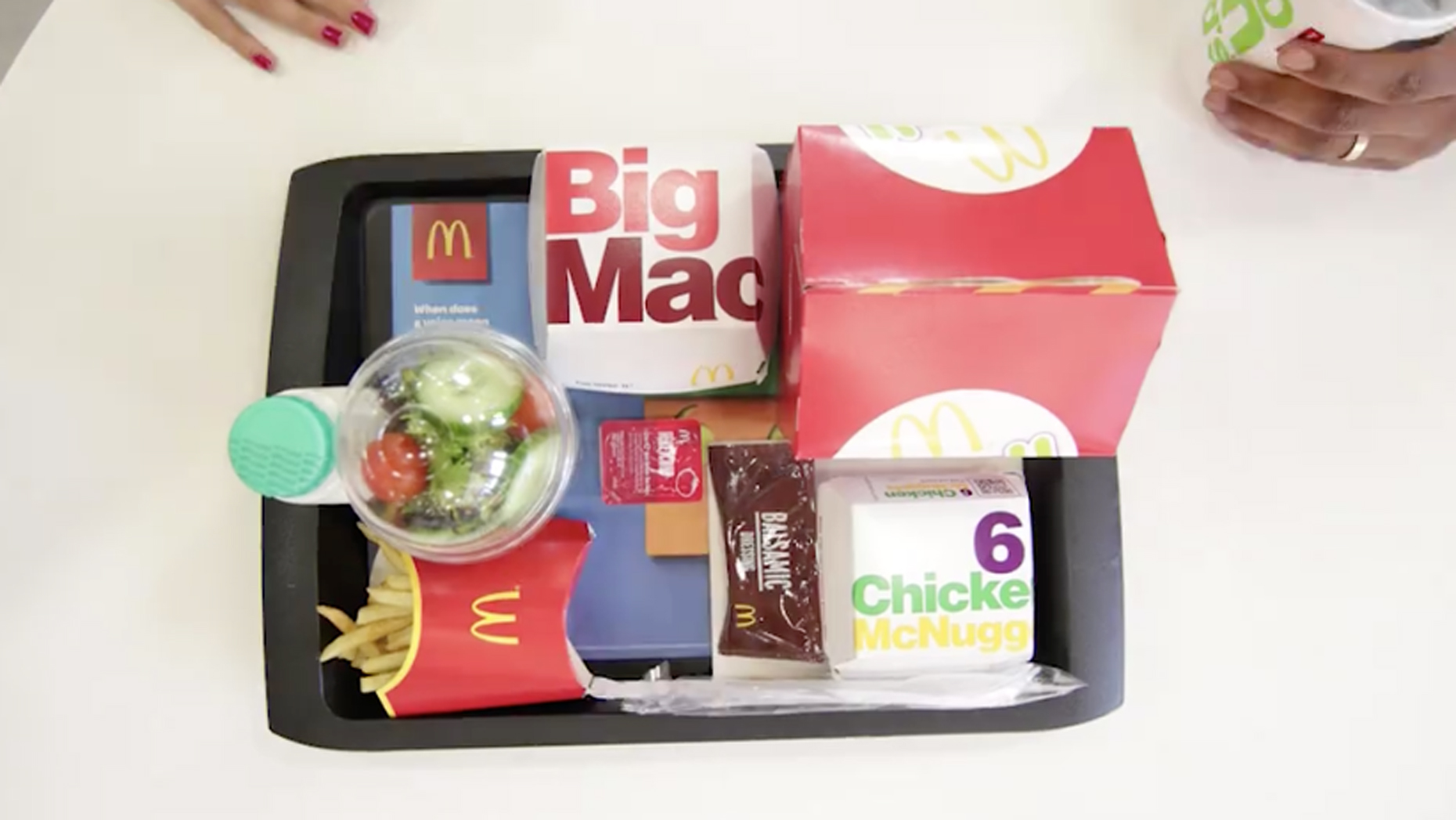 McDonald's, KFC, Starbucks and Wetherspoons are some of the chain businesses which are slashing prices from Wednesday after the government reduced VAT for certain sectors.
The temporary 5% reduced rate of VAT also applies for hospitality, hotel and holiday accommodation, and admissions to certain attractions. However, alcohol is excluded from the VAT cut.
The reduction from standard rate of 20% will be in place until January 12, 2021.
It is being brought in as an urgent response to the coronavirus pandemic to support businesses "severely affected by forced closures and social distancing measures".
McDonald's
McDonald's recommended to its franchisees a price reduction on meal bundles classics such as the Big Mac, quarter pounder with cheese and six chicken McNuggets.
Prices may vary slightly in certain locations, but means a 40p reduction on the Extra Value Meals menu and 30p for every Happy Meal. It has also recommended a 50p reduction on breakfast meals and up to 30p off the price of single McMuffins.
Wetherspoon
Wetherspoon is reducing prices on a range of meals and drinks and will fully pass on the tax benefit to its customers from July 15.
The price of a number of products, including real ale, coffee, soft drinks, breakfasts, burgers and pizzas, will all see price reductions, with all fully implemented by July 20.
Breakfasts will be reduced to £3.49 and pizzas, including a soft drink, will start from £5.49. Burgers and a soft drink will start from £4.99.
KFC, Nando's & Starbucks
KFC will be offering its 'Boneless Budget Bucket – 10 Mini Fillets' for just £4.99 from July 15 to 19.
It is also offering £1 off all its sharing buckets and 50p of many fan favourites.
Nando's will pass on "100% of the benefits" from the tax break to its customers, reducing the price of a quarter chicken by 55p.
The VAT cut does not apply to cold takeaway food, such as sandwiches or salads, and alcoholic drinks. However, all meals ordered for takeaway and eat-in will be included at the relevant restaurants.
Starbucks will also pass on VAT cuts to customers by giving a 15% discount on coffees in its stores across the UK.
The following supplies will benefit from the temporary 5% reduced rate of VAT:
Food 

and non-alcoholic beverages sold for on-premises consumption, for example, in restaurants, cafes and pubs

Hot takeaway food and hot takeaway non-alcoholic beverages

Sleeping accommodation in hotels or similar establishments, holiday accommodation, pitch fees for caravans and tents, and associated facilities

Admissions to the following attractions that are not already eligible for the cultural VAT exemption such as: 

theatres, 

circuses, fairs, amusement parks, concerts, museums, zoos, cinemas, exhibitions, similar cultural events and facilities

Where admission to these attraction is covered by the existing cultural exemption, the exemption will take precedence