July 7, 2020 2.33 pm
This story is over 17 months old
Horncastle restaurant licence suspended over illegal worker
The man was found working in the kitchen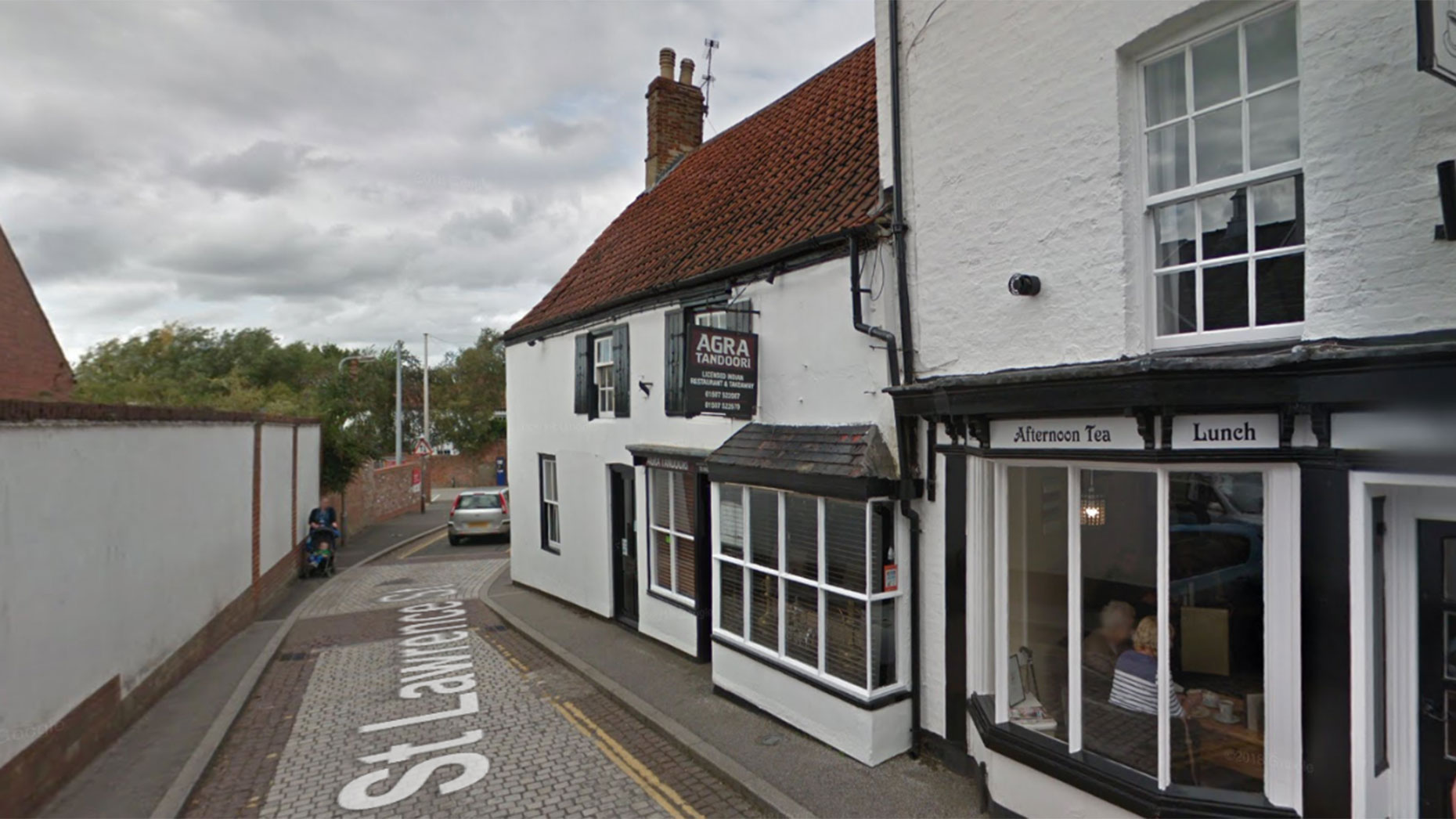 A Horncastle restaurant has had its premises licence suspended for three months after a man was found working there illegally during a raid.
Askir Ali, general manager at the Agra Restaurant and Takeaway, was also removed as the designated premises supervisor (DPS) following a meeting of East Lindsey District Council's licensing meeting on Monday.
A raid by Lincolnshire Police and immigration officers on the Lawrence Street business in January discovered a man working in the kitchen who had been barred from any form of employment in the UK due to his immigration status.
Police said no checks had been completed, that he had been paid cash in hand and no records were being maintained about the man's employment.
Sgt Kim Enderby, Licensing Officer, said the raid had been three weeks in the planning following specific intelligence related to illegal workers.
He said the man was allowed to live above the restaurant, didn't have to pay rent and was provided food as part of the arrangement.
"Initially, attempts were made by the worker, other persons present and the DPS to claim the male was not working, however, as our visit progressed, they did eventually concede he was working," said Mr Enderby
"No-one at this premises appears to have done what they were legally obliged to do at the time.
"It wasn't a mistake, it wasn't an oversight they just did not do the checks that every employer has to do by law."
He called on the committee to "send a clear deterrant message" against illegal employment in the county.
The Home Office has already served a £10,000 fine on the business on March 12 – though solicitor Duncan Craig, representing Mr Ali, said this had not been received and that an appeal could be sought.
The Agra, a family-owned and operated business under the Agra Restaurant Ltd Company, has been in operation since 2005.
28-year-old Mr Ali is the company secretary and had been general manager since 2016.
He had been DPS since 2017.
In defence, Mr Craig presented a list of employees at the business which he said demonstrated they were entitled to live and work in the UK.
He said the worker had previously been entitled to work in the UK from November 6, 2017- August 8, 2018 and had continued to live in Horncastle after the permission ended.
He said the worker had been hired for around two weeks at the time by Mr Ali's uncle, who knew his previous work status, on an ad hoc basis and was allowed to stay upstairs occasionally after having marital problems.
He conceded the employment was "not altogether the most appealing situation" and said Mr Ali accepted he'd "fallen short" on this occasion.
However, he said the worker had not been paid below minimum wage.
He added previous visits by immigration in 2011 had raised no issues.
"This doesn't fall squarely into the type of premises that is simply ignoring the law carte blanche and operating in a way that doesn't in any way pay close attention to its legal responsibilities."
"There's clear evidence this is a business that does operate in a responsible manner," he said.
He said taking a licence away completely when a business "screws up once" was not proportionate.
In their decision, councillors also modified the conditions in a bid to prevent future illegal working.