July 20, 2020 10.52 am
This story is over 17 months old
Lincoln fans want Cowleys' return after Huddersfield sacking
Some fans wouldn't mind seeing him back at Sincil Bank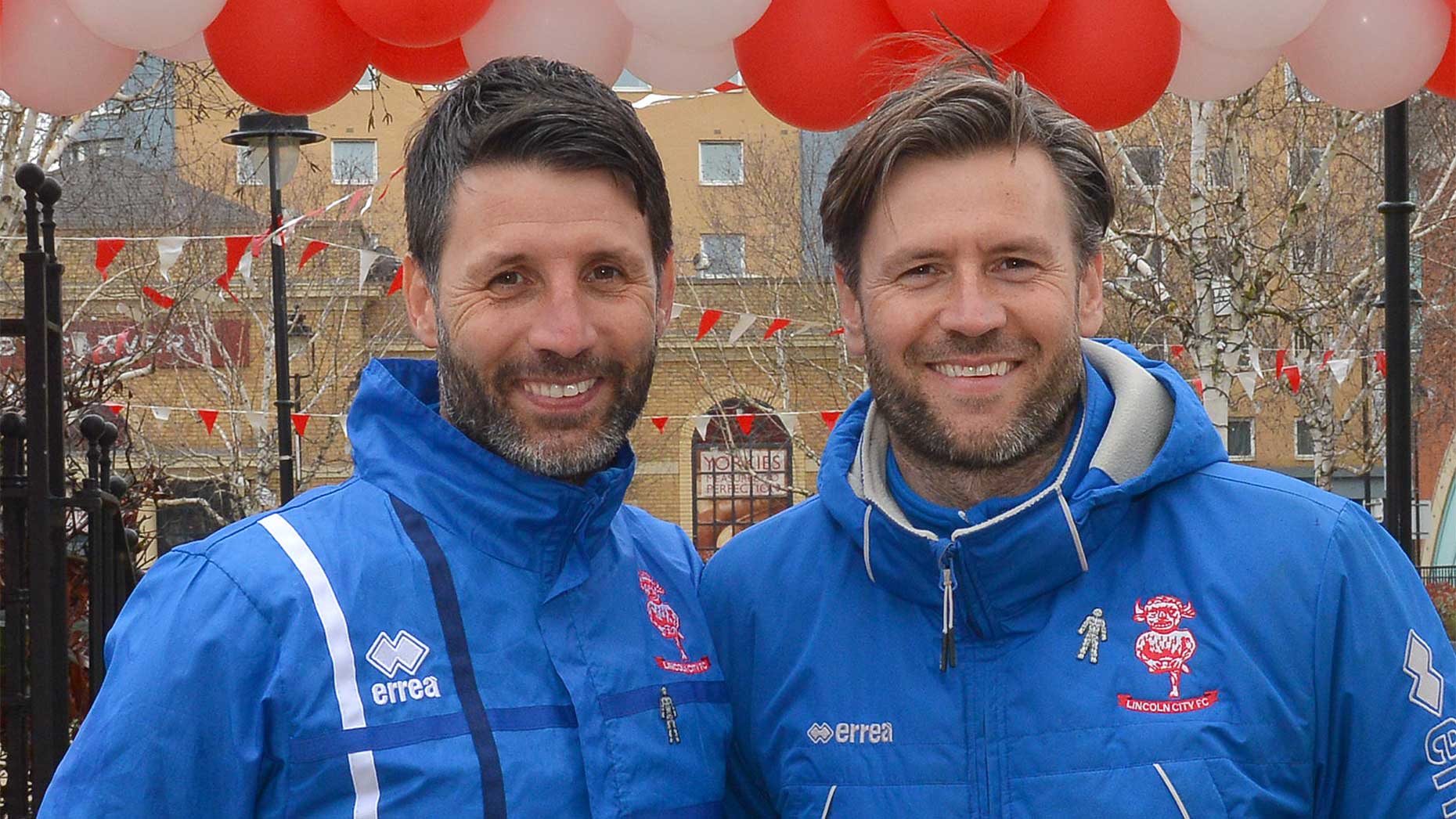 Former Lincoln City manager Danny Cowley was sacked by Huddersfield Town after just 10 months in charge of the club.
Danny and his brother Nicky left Lincoln for the Championship club in September, when they were second bottom in the league.
Cowley has since guided Huddersfield out of the relegation zone and all-but secured the club's Championship status for next season.
His last game in charge was an unlikely win over promotion-chasing West Bromwich Albion, but that didn't save his job.
Cowley's replacement, Michael Appleton, has put his own stamp on the club and managed to comfortably keep Lincoln City in League One for another year.
Danny Cowley is currently the betting favourite for the vacant Bristol City job, but it seems some fans wouldn't mind seeing him back at Sincil Bank.
Hundreds of people reacted to the news on social media, in the Lincoln City Banter Facebook group and You're Probably from Lincoln If.
Paul Richardson said: "Come back to Lincoln Danny! I would love to see you back here."
Nigel Swaby agreed with this, saying: "Get them back at Lincoln looks like a good deal to me."
Matthew Moore didn't hold back in his support for the Cowley's as a management team.
"Danny and Nicky are our best and most successful management team. Successful promotions, getting involved with the fans, showing the passion and desire we all loved.
"Anyone who says otherwise is deluded. Also, anyone who wouldn't have them back in a heartbeat is also deluded."
Not everyone was on board with the idea of bringing the Cowley brothers back, however.
Hazel Dixon said: "They left, they don't deserve to come back," while Stephen Donnison said: "Don't come back, you were getting stale."
There was plenty of debate about whether or not Lincoln fans should feel sympathetic for him, given the way he left the club.
James Hoy wasn't in much of a mood to feel sorry for them, as he said: "It was always the wrong way to leave a club and the wrong club to move to. Don't follow money."
"They were the best thing since slice bread at Lincoln City, they did great things for not only the club but also the community," said Paul Brumpton.
"People slate them and it's shameful. It was a shame to see them go but money is what we all go to work for, if you're going to get offered a lot more for doing your job it's a no brainer."
Moira Strickson spoke candidly about the brothers: "I feel really sorry for Danny and Nicky.
"I was angry and upset when the left Lincoln, but they gave us back a team to be proud of.
"They are family men and like anyone else they thought they were doing their best to ensure a secure future for their families and for that I admire them."