July 6, 2020 11.28 am
This story is over 40 months old
Man held on to capsized boat for his life
Great work by the Skegness RNLI teams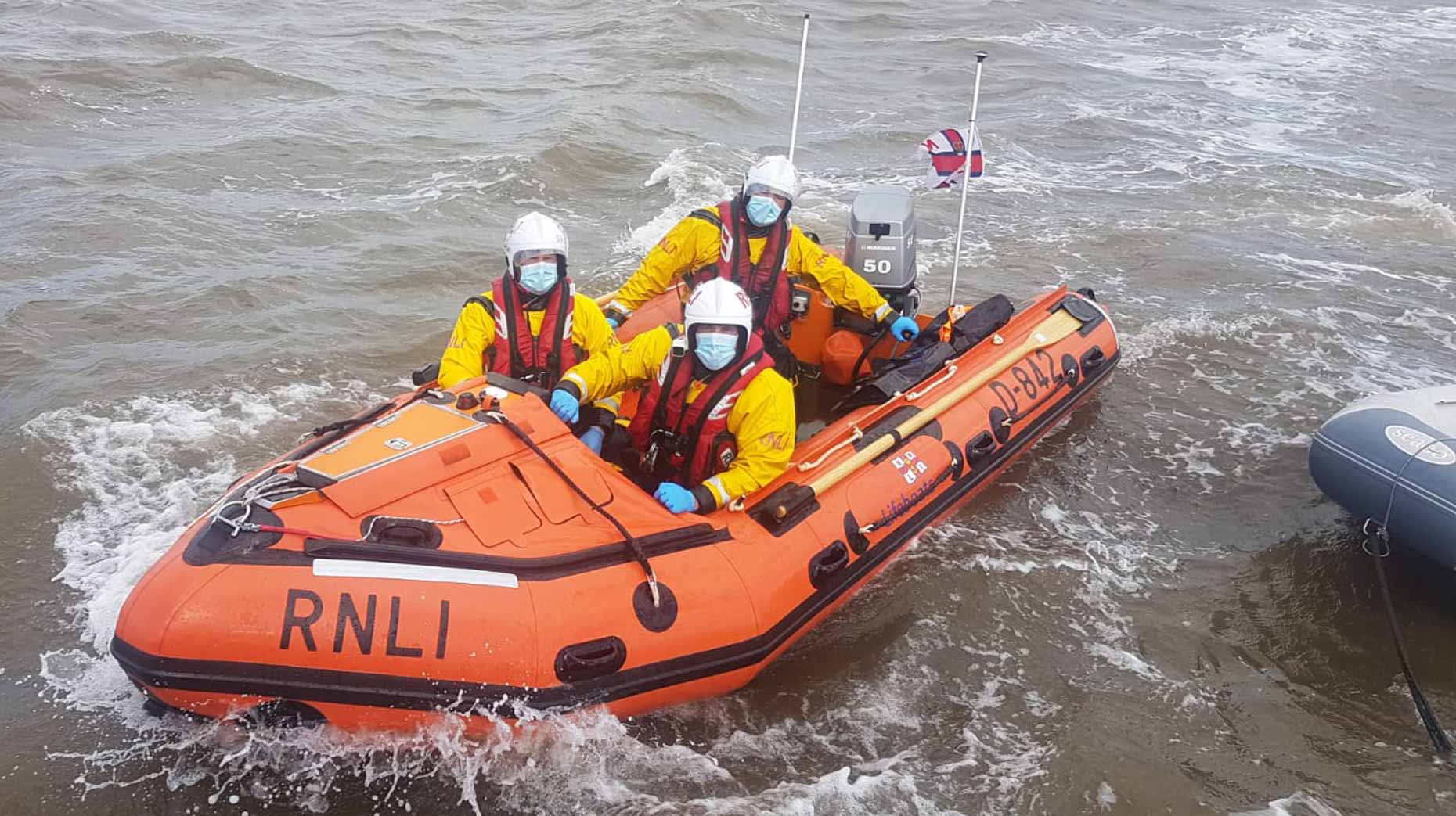 A man was clinging for his life to a capsized vessel near Chapel St Leonards on Sunday before being rescued by RNLI crews.
Both RNLI lifeboats from Skegness were called to the aid of a small inflatable capsized vessel at around 3.40pm on July 5. The lone crewman was in the water for around 45 minutes without a lifejacket.
Multiple 999 calls were received before the Skegness RNLI lifeboats and the Coastguard rescue teams quickly arrived at the scene. The man managed to hold on to the vessel until the assistance of the inshore lifeboat arrived.
He didn't suffer any injuries, but was checked over as he had been in the water for so long.
The man was then taken ashore into the care of the Skegness team from UK Coastguard.
The vessel was recovered and towed back to the safety of Skegness beach, where it was later collected.
Craig Hopkins, Senior Helmsman for Skegness RNLI Lifeboat, said: "I cannot stress how important it is to wear a lifejacket when out at sea, a lifejacket cannot save your life if it's left on the beach, on this occasion the gentleman was very lucky to be alive.
"For anyone who finds them self in trouble in the water, please remember that you should follow the RNLI's lifesaving advice and 'Float to Live'."