July 23, 2020 3.50 pm
This story is over 40 months old
Morton Hall immigration centre to revert to a prison
It'll be a jail for foreign criminals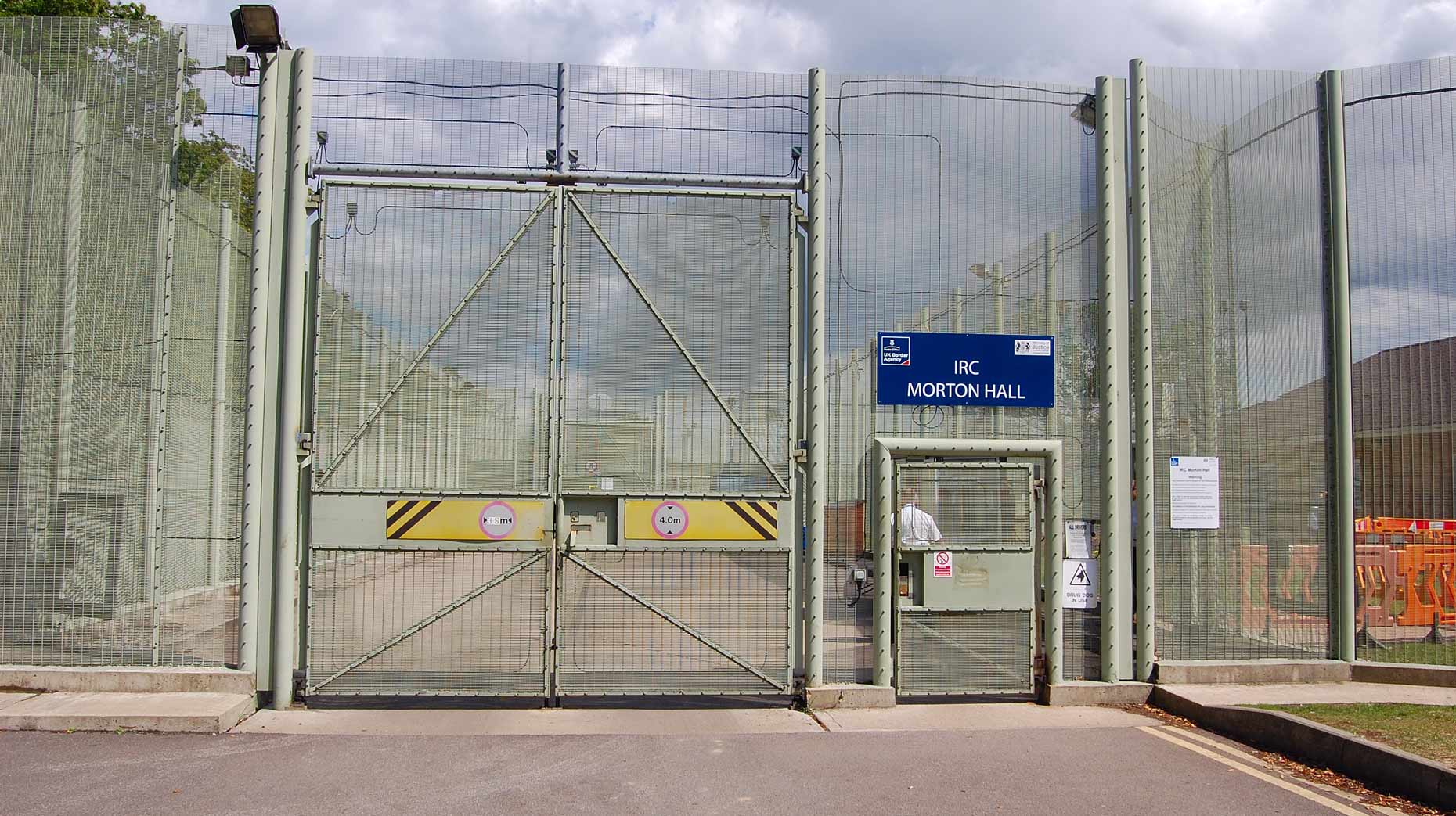 The immigration removal centre at Morton Hall near Lincoln will be reverted to its original use as a prison, but this time for foreign criminals.
The Home Office said that following the decision by HM Prison Service, Morton Hall will return to its use as a jail from 2021.
The current detention centre, which can accommodate 392 people, is run by the prison service for the Home Office.
Those in detention will be transferred to other immigration removal centres before the change.
HM Prison and Probation Service (HMPPS) will create almost 400 extra prison places at the site, which has been criticised in the past for jail-like conditions.
It is intended that Morton Hall will hold foreign national offenders.
No redundancies of staff are expected. Some staff will remain at Morton Hall to prepare for the reopening and others will move temporarily to other establishments across the prison estate.
A prison service spokesman said: "We intend to return Morton Hall Immigration Removal Centre to use as a prison to increase capacity across the estate. Over the next 12 months, HMPPS will invest in the site to create almost 400 extra prison places."
A Home Office spokesperson said: "Those in detention at Morton Hall will be transferred to other immigration removal centres. This will be managed carefully with each individual assessed prior to their transfer."
They added that most individuals at Morton Hall will move from the centre in the months ahead for removal flights, bail hearings or other immigration procedures, so the numbers will be reduced naturally in the run-up to it returning to its use as a prison.
Morton Hall was originally the site of an RAF base, which was converted into a prison and opened in 1985. After expanding in 1996 it was refitted to become a semi-open women's prison in 2001.
It was recategorised as a closed women's prison in 2009, but in 2011 it closed and reopened as an immigration removal centre, holding adult males awaiting deportation.
Protesters gathered in March calling to "stop deaths and abuse in detention", "shut down all detention centres" and "stop all deportations".
Protestors also held a demonstration in October 2019 to call for the closure of Morton Hall, where four people died in 2017. There were also calls for its closure after a damning report found "serious failings".