Online gifts business unwraps new Lincoln premises
Second expansion in 11 years for family-run business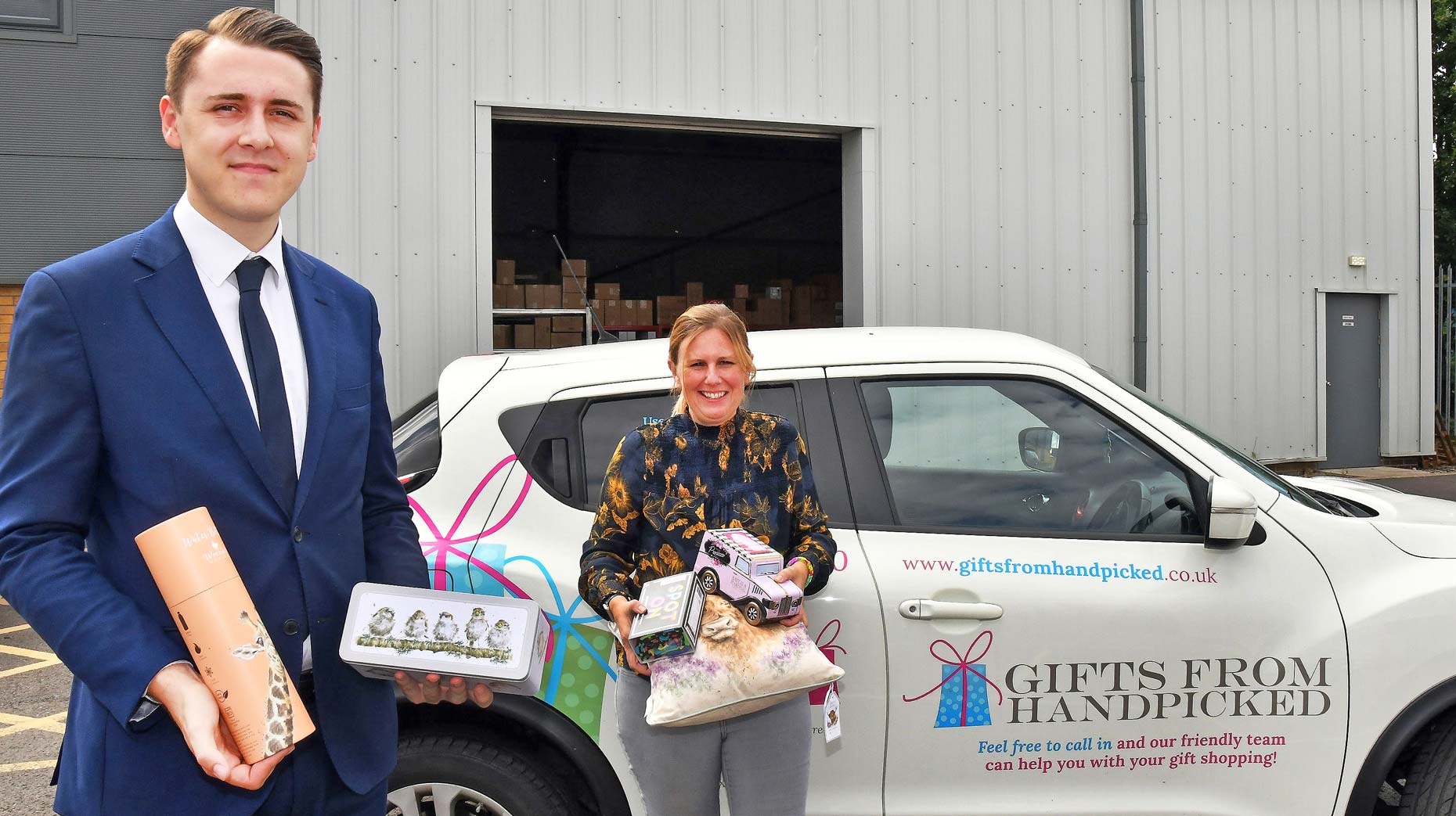 An online gift specialist company has expanded into a new premises in Lincoln and aims to double its staff team by the end of September.
Family-run business Gifts From Handpicked was launched 11 years ago by Natalie Yates after inspiration from a shop in Harrogate.
The business started life in a bedroom and was initially planned to be part-time income for Natalie, but it has since grown into a company with a seven-figure turnover.
Lincoln chartered surveyor Banks Long & Co leased a 3,611 square foot warehouse unit at Sadler Court to the firm, who had been based at The Hereward Business Centre in North Hykeham for four years.
Gifts From Handpicked stocks more than 2,500 lines from around 100 suppliers of 250 popular branded goods.
It also offers a click-and-collect services and has a worldwide customer base, including in Europe and America.
It currently has a team of four employees, but plans to have eight by the end of September, and will also look to hire seasonal Christmas temps later in the year.
Director Natalie used to be a support manager in the catering industry before being made redundant.
After visiting a shop in Harrogate, she attended some trade fairs and decided what to do with her £8,000 redundancy money and returned home with a lot of stock.
She said: "It's great to have made our expansion move and got settled-in well ahead of our busiest time of the year, the run-up to Christmas.
"During the coronavirus, which has been a real challenge for many companies, we have continued to trade and even picked-up new customers.
"This has undoubtedly come about because of the protracted lockdown when more people than ever have turned to technology to buy their essentials.
"We have appealed to shoppers determined to help family and friends to celebrate special occasions whilst having to stay at home and we have seen more people taking advantage of our gift wrapping service – where we pick, pack and wrap their chosen gift and despatch it for delivery."