August 12, 2020 5.10 pm
This story is over 16 months old
Lincoln bar up for sale, but owner wants live music to remain
Venue valued after speculative interest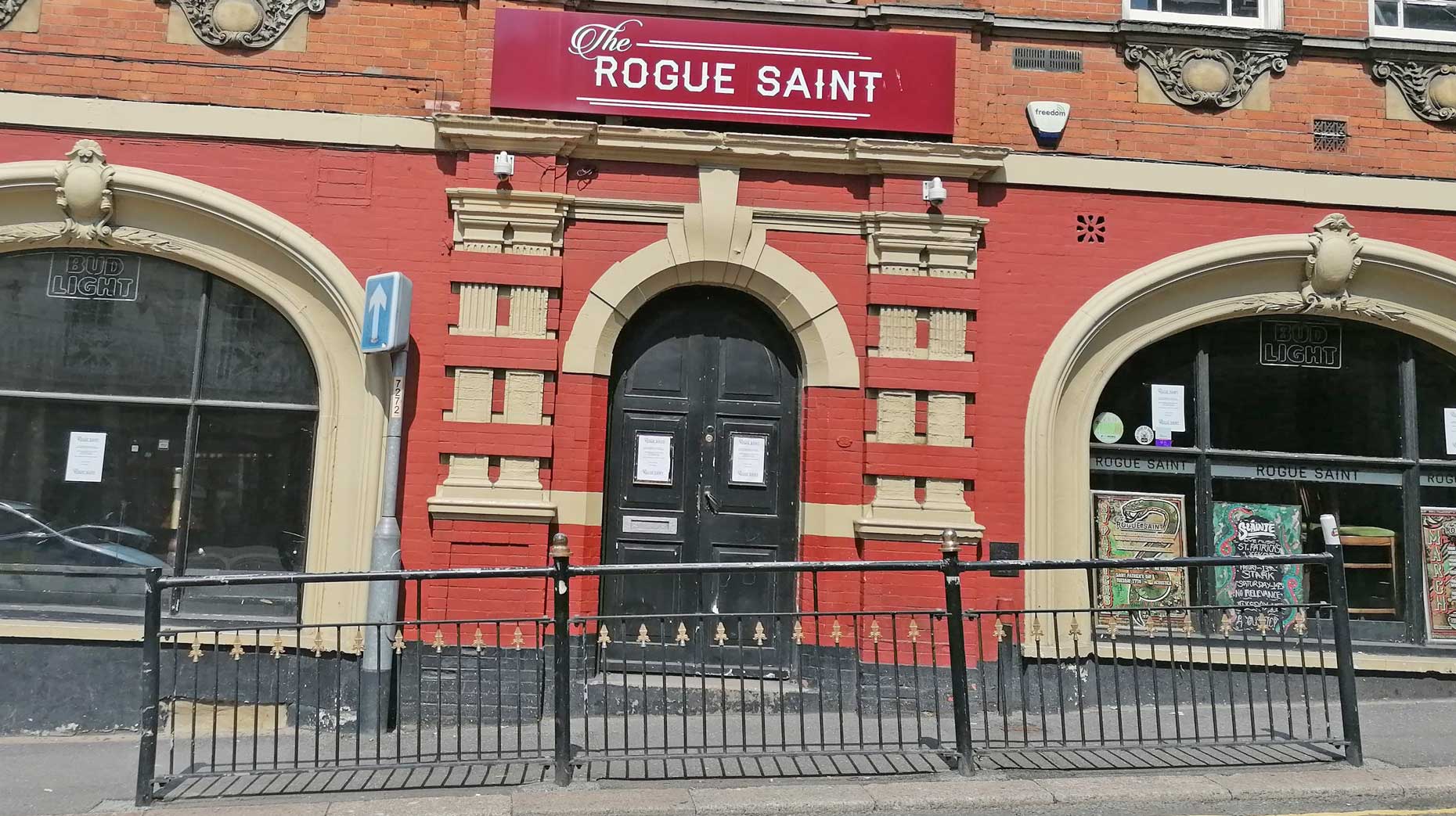 A popular bar in Lincoln is up for sale on a £525,000 freehold, but its current owner is keen for it to remain as a live music venue.
Owner of Rogue Saint Jez Nash told The Lincolnite that following some interest in the venue in December last year he had a valuation done by leisure property specialist Fleurets in January.
There has since been more speculative, but credible interest, and the key to any potential sale is that it is kept as a live music venue.
Rogue Saint, which launched on Mint Street in Lincoln in 2015, is currently unable to reopen as a live music venue during lockdown.
However, the latest news doesn't mean that the bar's time in the city is up, as there are plans to reopen it again once social distancing restrictions are relaxed further.
Jez, who also owns The Strait and Narrow bar in Lincoln, said: "The building (Rogue Saint) is good equity, so we were exploring doing more Strait and Narrows in different cities, but then COVID struck.
"Business will be unaffected and when we can open the Rogue again we will. If we find a buyer, hopefully a new owner will carry it on as a live music venue. It is not a forced sale and if the interest amounts to nothing, we are happy to keep trading.
"I'd be disappointed if people thought it would end as a live music venue. Live musicians have had a tough summer and the fact we are looking at doing this isn't the end of live music in Lincoln or the Rogue Saint."
The bar being marketed by Fleurets has a well fitted ground floor trading area and a partially fitted unused first floor space.
Meanwhile, Jez's other Lincoln bar The Strait and Narrow will reopen on Monday, August 17 with an innovative way of social distanced communication.