August 4, 2020 2.36 pm
This story is over 20 months old
Smelly Skelly villagers angry over 'factory pollution' incident
Black greasy ashes covered houses and cars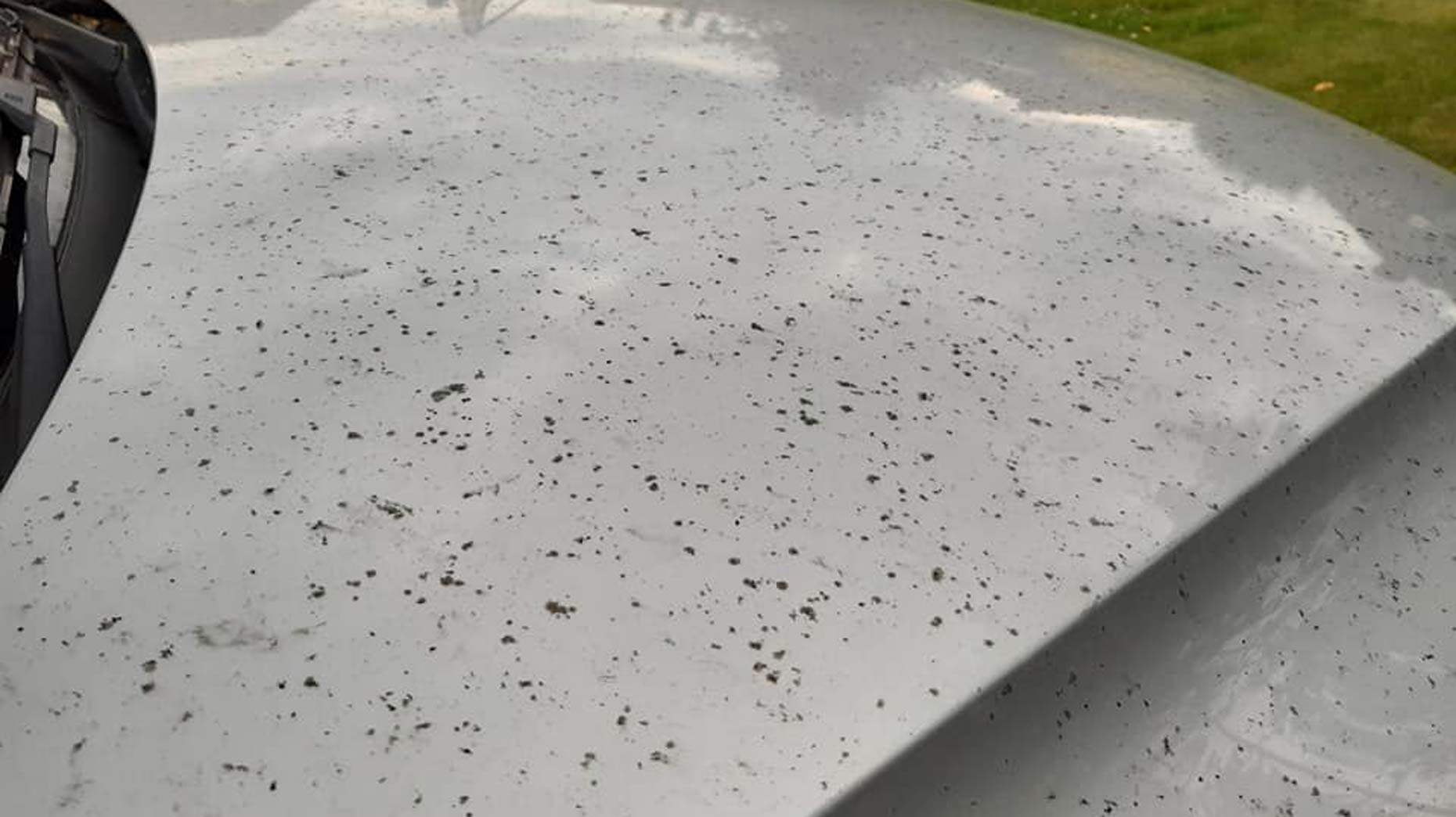 Residents in the Skellingthrope village west of Lincoln have vented their frustration after their properties, gardens and vehicles were damaged by what they described as "factory pollution".
After the hot day and heavy storms on July 31, residents on Jerusalem Road and on other streets in Skellingthorpe became concerned by a black soot-like substance apparently coming from a nearby factory.
Several residents said they tried reporting the issue to various authorities, including North Kesteven District Council and to the company who operate the factory, A Hughes & Son.
It is understood that a power cut was a contributing factor, but when The Lincolnite approached A Hughes & Son, no one from business was available for comment.
The site is owned by Leo Group and run by A Hughes & Son, a company which was bought by Lincoln Proteins Ltd.
Lincoln Proteins Limited proposed a new factory at Villa Farm at Norton Disney in 2018, which would see the firm move from the Skellingthorpe facility.
Developers behind the refused £28 million animal rendering plant resubmitted proposals with a new heritage site earlier this year, but it is the current site at Skellingthorpe which is causing anger amongst local residents at the moment.
DS Developing, which is an arm of the Leo Group, resubmitted plans in February to modernise the Jerusalem Road site.
North Kesteven District Council said its Environmental Protection team is working with a local company and investigations are also being undertaken by the business.
A North Kesteven District Council spokesperson said: "We are aware of concerns among residents in Skellingthorpe that have arisen recently around odour and smoke, and additionally some ash.
"Our Environmental Protection team is in touch with a local company and we understand investigations are being undertaken by the business.
"The cause of the ash is not yet confirmed, however. We are also increasing our odour monitoring within the area."
Several people aired their concerns in a local Facebook group and one of the affected residents Nikki Ashcroft, who lives on Jerusalem Road, told The Lincolnite that she had never complained at anything before now, as she knew the factory was nearby her and her husband moved into the area 17 years ago.
However, she is unhappy at the recent damage caused, with an oily black soot type material all over the outside of the conservatory and its roof, as well as on the decking, new seating, patio slabs and flowers. She said all the cars on the street were also covered in the substance, including their van.
When she spoke to A Hughes & Son she said they were helpful and took her details, but she claimed when they phoned her back later the firm denied responsibility and told her it was caused by a "freak of nature".
She said: "I am very upset about what has happened and the smell seems to be getting worse from the plant.
"It would be good if somebody could come and clean the mess and we plan to speak to the council soon. If the factory is going to stay here in the future, I'd like to see it have a better filtration system."