September 11, 2020 2.48 pm
This story is over 15 months old
Lincoln couple's business blossoms in lockdown
From the Star Wars set gardener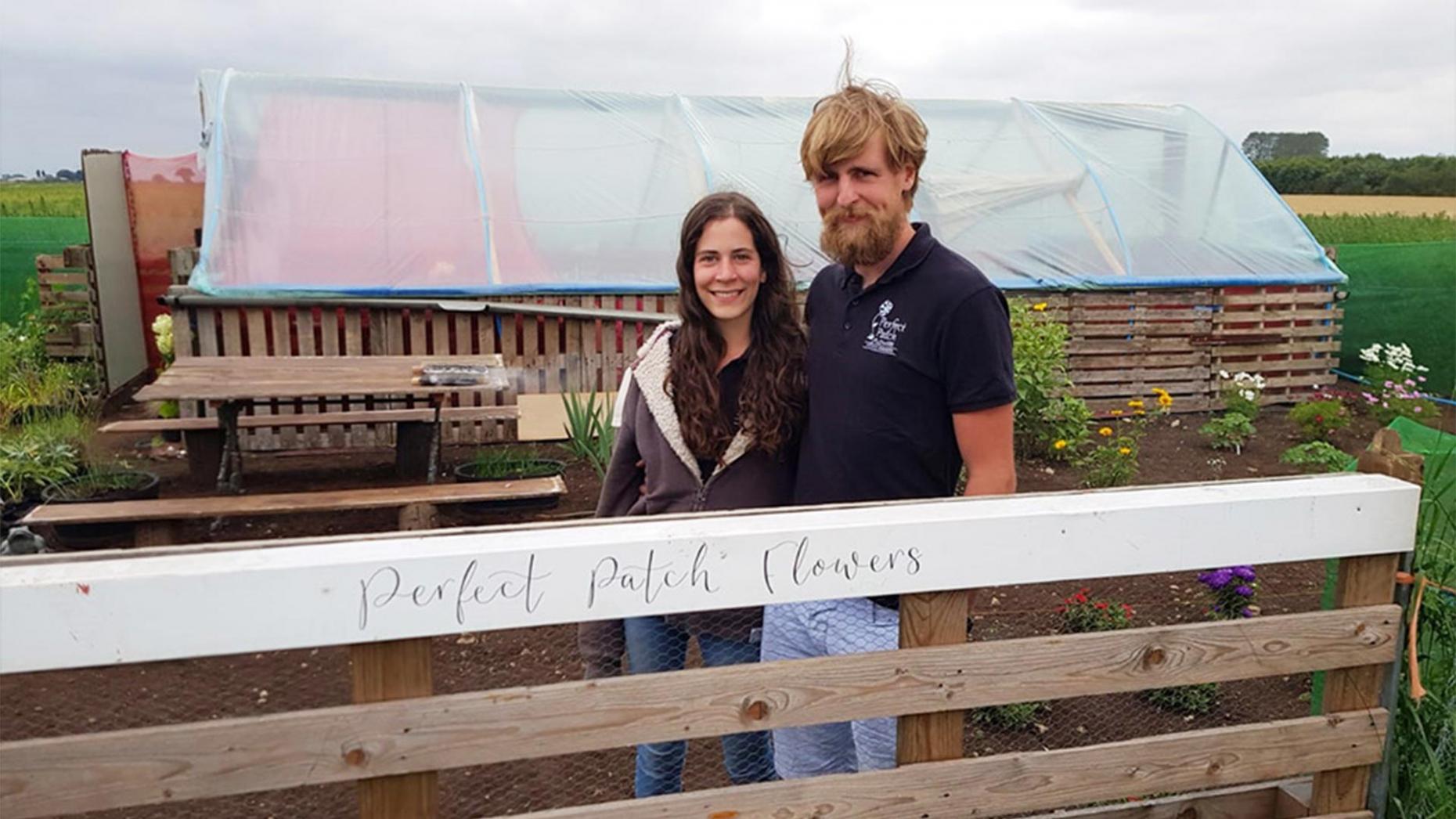 A couple saw their flower business near Lincoln blossom during the coronavirus lockdown.
Angus Hale, 24, and Beth Alford, 26, had more free time on their hands during lockdown, and started planning their business in March.
It continued to grow over the summer before the couple officially opened their business Perfect Patch Flowers in Branston Fen near the city around two weeks ago.
The couple used one of Beth's family's arable fields and they cordoned off a spare plot of land. They built their own polytunnel from recycled materials and started to trial which flowers could be grown in the Lincolnshire fenland.
They are now looking ahead to 2021 with a vision of selling to independent florists, Lincolnshire's hospitality industry and anyone wanting to do their own wedding flowers.
Angus has changed from full-time to part-time at Greens Team Ltd to allow him to work on the new business.
Greens Team Ltd provide natural set dressing for film and TV sets, with Angus looking after the plants on the set of a number of big films including the Star Wars' movies Rogue One and Episode VII – The Force Awakens, as well as Wonder Woman and The Mummy (2017).
Beth is self employed with her company Beth Boards creating handwritten calligraphy signs, as well as working for Arora Marketing.
Beth said: "The idea came about on Mother's Day after I'd picked up some lovely flowers for my mum.
"Both being keen on living a 'greener' lifestyle, we mused on the idea of one day growing and selling our own flowers. Then lockdown happened and the ten-year plan became a ten-week plan.
"Without much deliberation, we basically just threw ourselves into it. We put together a loose business plan, 'borrowed' some of my dad's land and started experimenting with plants and flowers.
"Fast forward a few months, we've planted thousands of seeds, networked with local florists and provided numerous sample buckets to grateful friends and family."
Sample buckets are being delivered to local florists ahead of the 2021 season.
https://www.instagram.com/p/CCtWusjFhek/?utm_source=ig_web_copy_link